A gender reveal party ended in tragedy in the western state of Sinaloa on Saturday when a small plane releasing pink powder crashed, killing the pilot.
The accident, captured on video, occurred at a hacienda in the rural area of Laguna de San Pedro, about 10 miles west of the Sinaloan capital of Culiacán. In the video, the expectant parents can be seen standing happily in front of huge, 1-meter-tall letters reading "OH BABY," surrounded by masses of pink, blue and gold balloons.
Avioneta se desploma durante revelación de sexo de un bebé en #Sinaloa; el piloto falleció.https://t.co/KXW2Fidn8V pic.twitter.com/KpWfd7b7kz

— Milenio (@Milenio) September 3, 2023
After the low-flying Piper Pawnee released a pink substance, confirming the couple were expecting a girl, one of the wings "succumbed to the friction of the wind and twisted upwards," causing the aircraft to spiral and crash, according to Infobae. The Pawnee has been subject to a series of mandatory inspections and repairs over wing spars, which hold the wings in place and can be subject to cracks and metal fatigue. 
The pilot, identified as a 38-year-old resident of the nearby town of Navolato, Luis Ángel López Heras, was treated on-site but died shortly after either at a nearby hospital, or en route.
López Heras frequently posted and shared photographs on his Facebook account indicating his passion for aviation.
Gender-reveal parties were conceived as a fun way for parents to tell family and friends whether they'd be welcoming a baby girl or baby boy into the world. They were originally simple affairs involving activities such as cutting into a cake to reveal either pink or blue inside.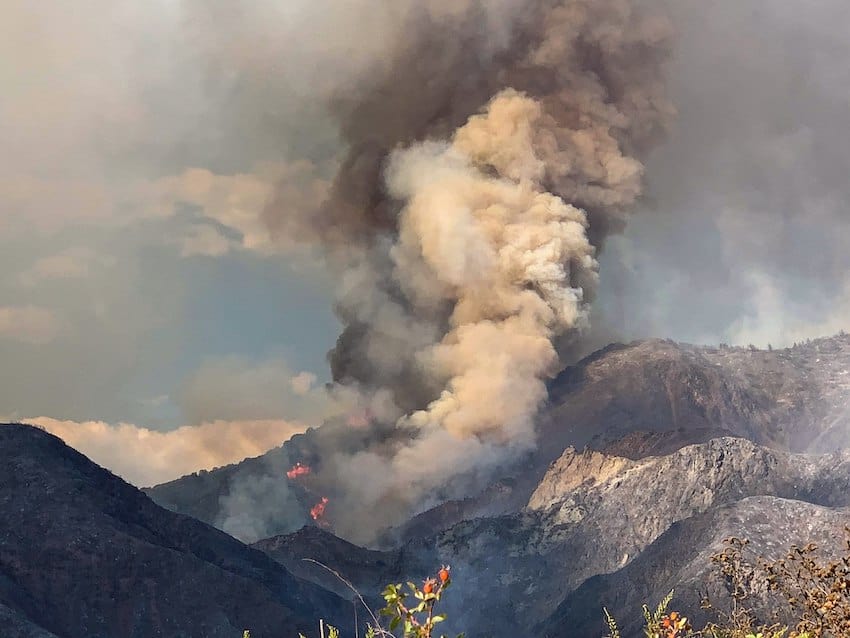 However, some of these parties have become extravagant productions in recent years, with the fetus' sex revealed through pyrotechnics, cars that emit billowing clouds of blue or pink smoke, explosive devices and fly-overs.
In 2021, two people were killed off the coast of Mexico when the plane they were piloting crashed into the water near Cancún while towing an "It's a girl!" sign.
At one of the most infamous of these events, in 2017 in Arizona, guests were asked to shoot at a target labeled "Boy" and "Girl." Packed with a highly explosive substance, the target exploded, and as blue smoke poofed upward, the surrounding brush was ignited — causing a 47,000-acre wildfire that caused US $8 million in damages.
In Iowa in 2019, another family unintentionally built a pipe bomb for their reveal. When the device went off, shrapnel from the device killed a grandmother standing nearby.
With reports from Infobae, CNN.com and La Vanguardia