Six days have now passed since Hurricane Otis made landfall as a Category 5 storm on Mexico's Pacific coast, devastating Acapulco and other parts of the state of Guerrero.
Here's the latest on the impact of the powerful hurricane and the recovery efforts.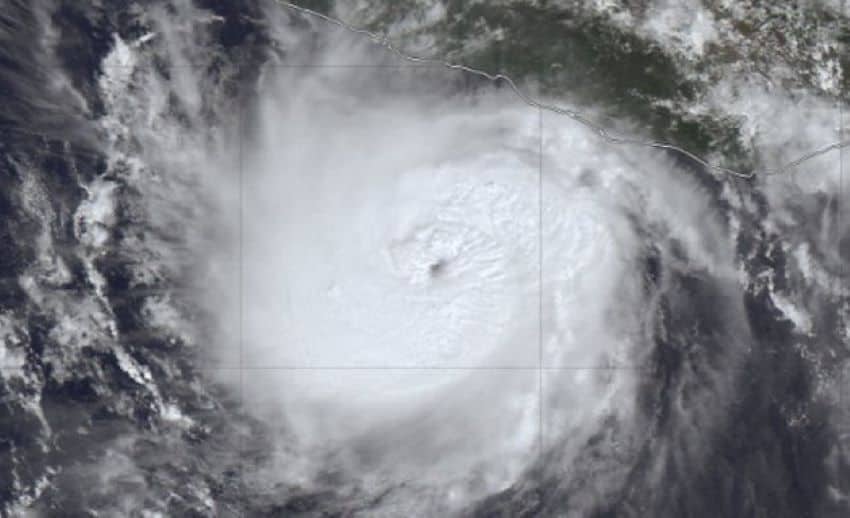 Over 100 people dead and missing
Guerrero Governor Evelyn Salgado said Tuesday morning that the official Hurricane Otis  death toll was 46, with 58 additional people unaccounted for.
The death toll increased by one compared to the figure given at President López Obrador's Monday morning press conference, while the number of missing people rose by 11.
Salgado said that personnel from the Mexico City Attorney General's Office were joining more than 30 brigades of people searching for those reported as missing.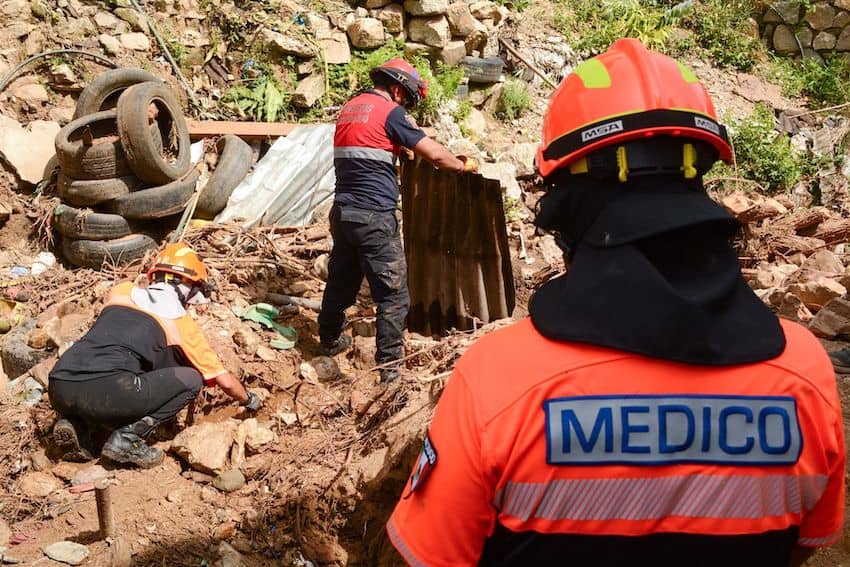 33 sunken boats in Acapulco bay 
Navy Minister Rafael Ojeda reported that 33 sunken vessels had been located at the bottom of Acapulco bay, an increase of four compared to an earlier report.
"We're going to start recovering some sunken boats," he told López Obrador's Tuesday press conference.
"… Up until yesterday we have identified 33 boats … and we're going to try to recover them," Ojeda said.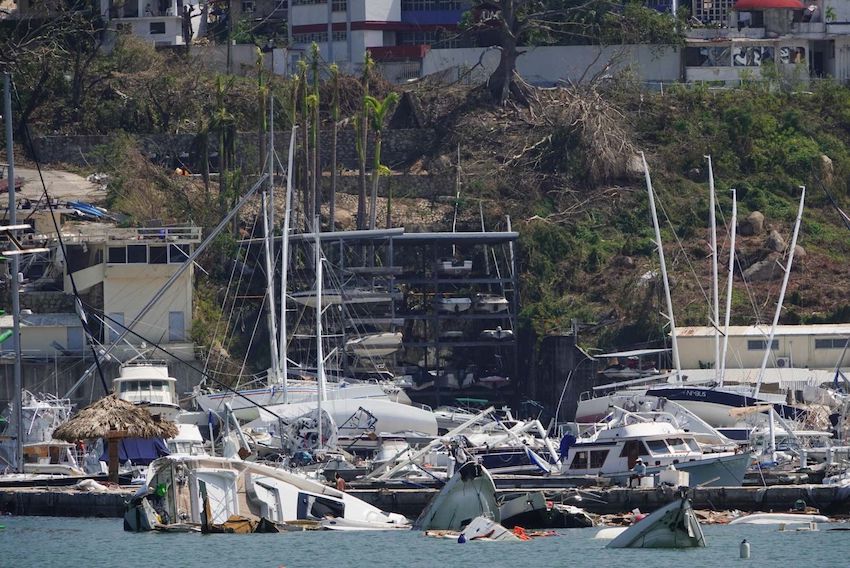 It was unclear how many people were on board those boats when Otis was roaring toward the Pacific coast.
The Associated Press reported that Acapulco residents "said that some crews had either chosen or been ordered to stay aboard to guard their craft."
"A local business chamber leader put the number of missing or dead at sea as high as 120, but there has been no official confirmation of that," AP added.
Damage assessed at over 30,000 homes and businesses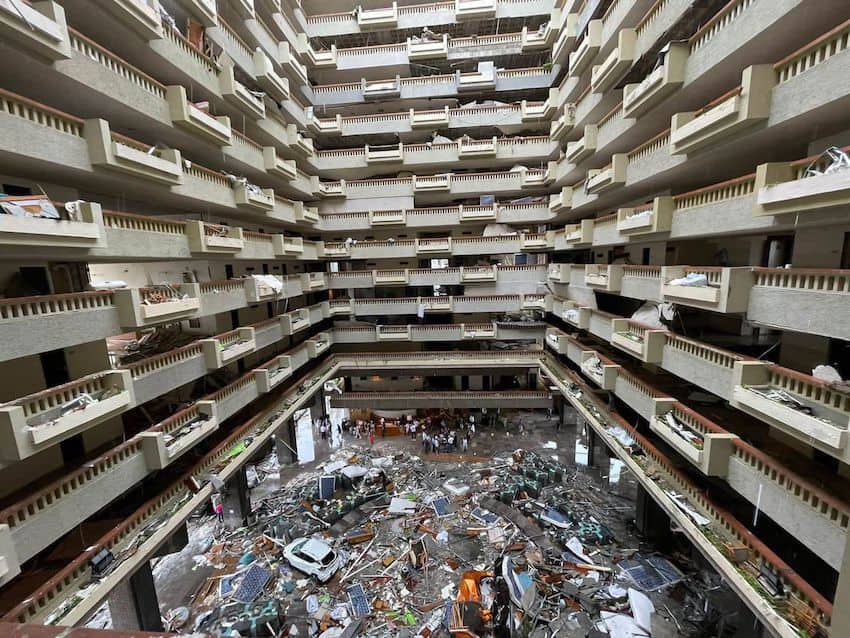 Welfare Minister Ariadna Montiel Reyes said that by the end of the day on Monday, officials had visited 32,644 homes and businesses as part of a census of damage in Acapulco and other Guerrero municipalities affected by Otis.
"We're carrying out the work house by house," she said, adding that 2,300 officials known as "servants of the nation" are conducting the census.
The federal government said Sunday that almost 274,000 homes in Guerrero had been damaged by Otis.
Over 10,000 military and National Guard personnel remain on the ground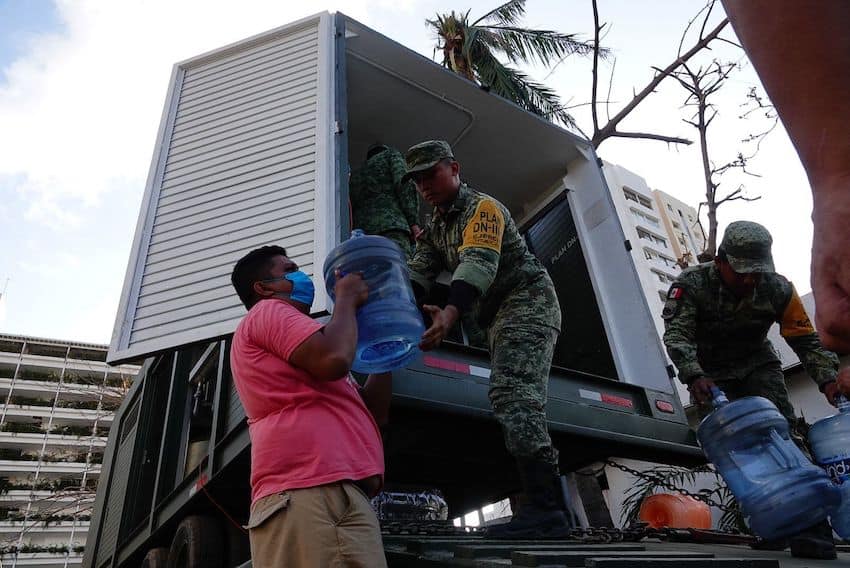 National Defense Minister Luis Cresencio Sandoval told López Obrador's press conference that 6,500 soldiers and Air Force personnel and 5,000 National Guard officers are contributing to cleanup, humanitarian and security efforts in Guerrero. Some 1,700 marines are also assisting the efforts, Ojeda said.
Sandoval said the security forces are distributing provisions, cooking and serving food at community kitchens, offering medical assistance and providing security at food warehouses and gas stations, among other tasks.
Power coming back on 
Federal Electricity Commission (CFE) official Guillermo Nevárez said Tuesday morning that the reestablishment of electricity services across Guerrero was 75% complete.
"In the area of Acapulco we're above 50%," he added.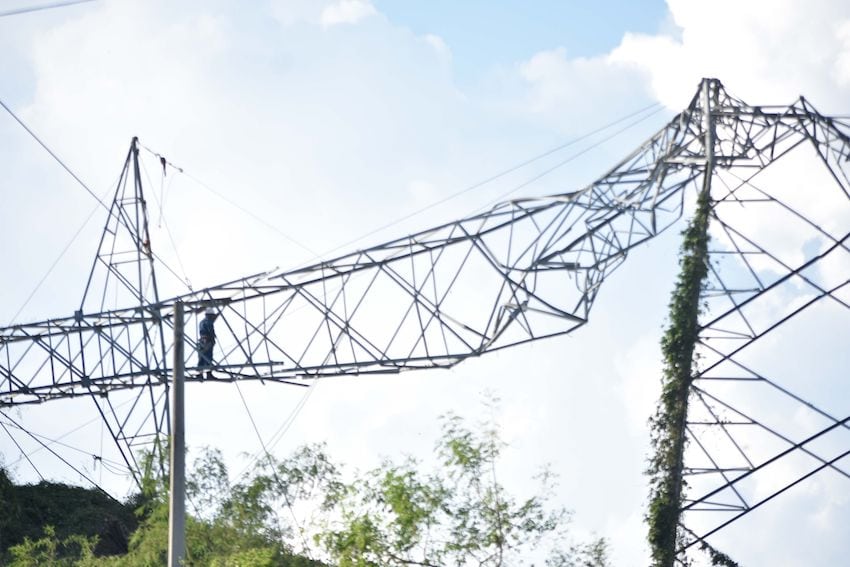 Nevárez said that the navy would assist the CFE with its power restoration efforts on Tuesday, and predicted that 85% of disconnected services would be back online by midday.
Another CFE official said in an interview later in the day that the state-owned electricity company was aiming to have the entire city of Acapulco connected on Tuesday.
Governor: supermarkets to reopen within 2 weeks
Governor Salgado said that Walmart, Soriana and Sam's Club would reopen some of their Acapulco stores in the next 10-15 days.
Her announcement came after government officials met with representatives of those chains.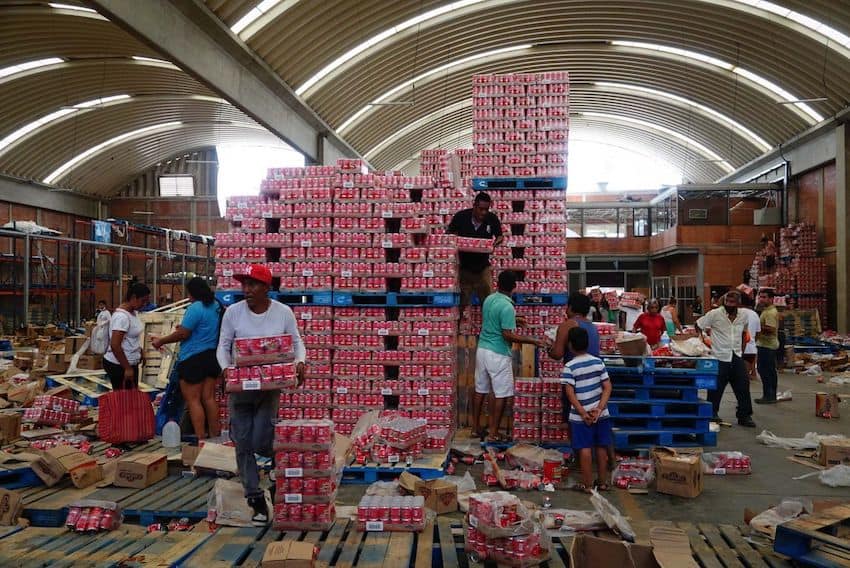 Salgado said that state police and National Guard officers would "guarantee security" at the reopened stores.
Widespread looting occurred in Acapulco in the first days after Otis hit with residents getting away with essential items such as food, toilet paper and diapers, but also things such as widescreen televisions and refrigerators.
Government to announce reconstruction plan on Wednesday 
At his Tuesday morning press conference, López Obrador described the plan as the "second stage" of the government's disaster response and pledged once again to get Acapulco "back on its feet" very soon.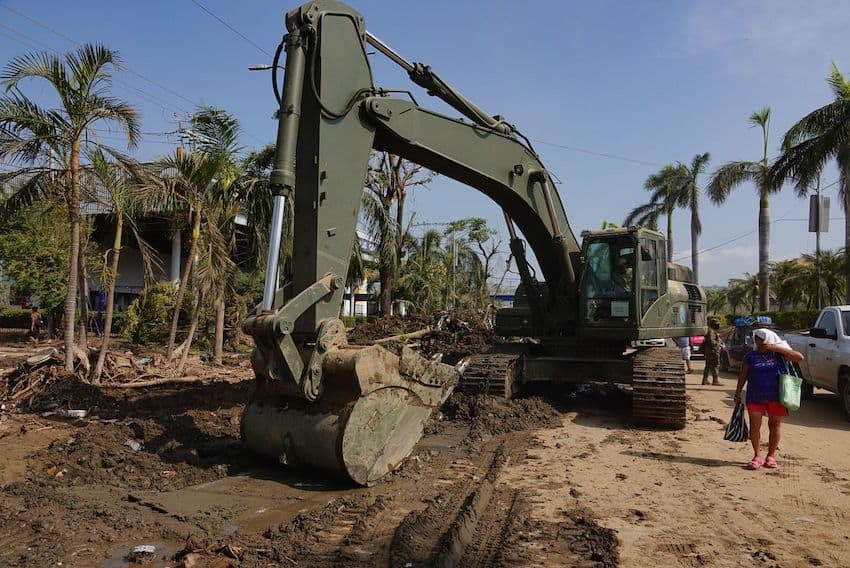 The Mexican Chamber of the Construction Industry estimates that it will take at least five years to fully rebuild the city.
The cost of damage caused by Hurricane Otis is likely around US $15 billion, according to Enki Research, a United States-based company that tracks storms and models the cost of their damage.
AMLO proposes using judiciary trust money to help hurricane victims
Speaking six days after the Senate voted to eliminate 13 public trusts that help fund the federal judiciary, López Obrador proposed using the approximately 15 billion pesos (about US $830 million) held in the trusts to "support" the victims of Otis.
"It's a proposal, it's not my decision, they're going to decide in the Congress," he said.
Tax incentive for hurricane victims 
In a decree published Monday, López Obrador announced a tax incentive for taxpayers "who have their tax address, agency, branch or any other establishment in areas affected" by Hurricane Otis, as determined by the federal government.
Eligible business owners and other taxpayers will be allowed to immediately deduct from their tax obligations money used to purchase "new or used fixed assets" between October and December 2023, according to the decree.
A 100% deduction rate will apply "as long as said assets are exclusively and permanently used in the mentioned areas and are intended for replacement, reconstruction or rehabilitation," the decree said.
With reports from El Universal, Milenio, AP and Reforma