The Animal Protection Brigade (BVA) of Mexico City and other organizations have estimated that up to 100,000 dogs and cats are homeless in Acapulco, more than two weeks after Hurricane Otis hit.
Despite the sad situation, one story of hope emerged this week: a report that some members of the BVA went on a mission to the Guerrero port city and returned home with 12 rescued dogs.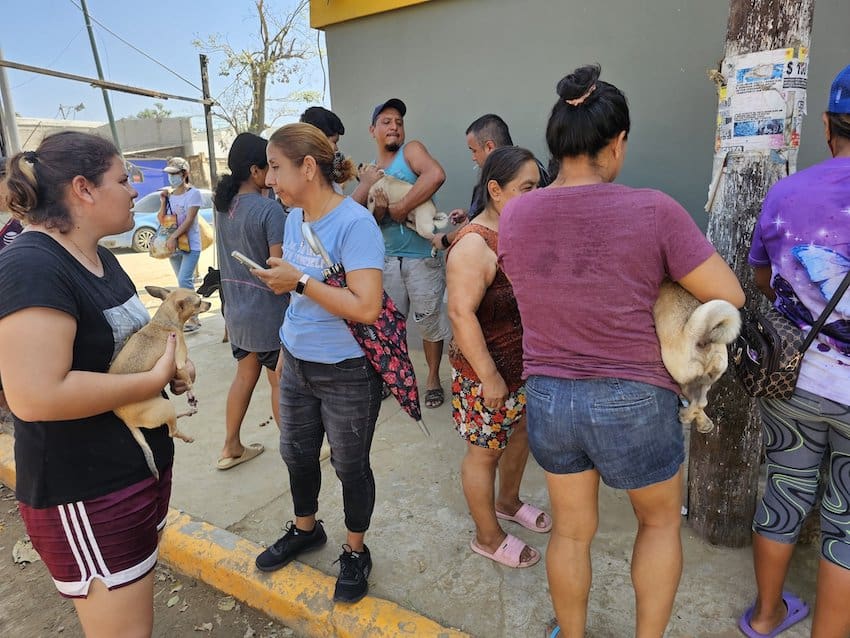 Four dogs and eight puppies will be rehabilitated and cared for by specialists in the Mexican capital, and then hopefully put up for adoption, said Leticia Varela, former head of the BVA. 
Varela said some BVA members remained in Acapulco to hand out food to pet owners affected by the Category 5 hurricane that made landfall Oct. 25, and to provide medical attention to animals that need it.
"We will return soon to support the nonprofits and individuals who, in the face of the Otis emergency, continue to do the impossible for the animals," Varela wrote on social media.
The post includes a 63-second video of dogs, including Stinky and Abu, who were rescued by brigade members. One of the rescued dogs, Cuca, suffered severe damage to one of her front legs and will receive specialized care before being put up for adoption. Abu also arrived on Wednesday in bad condition, still very nervous.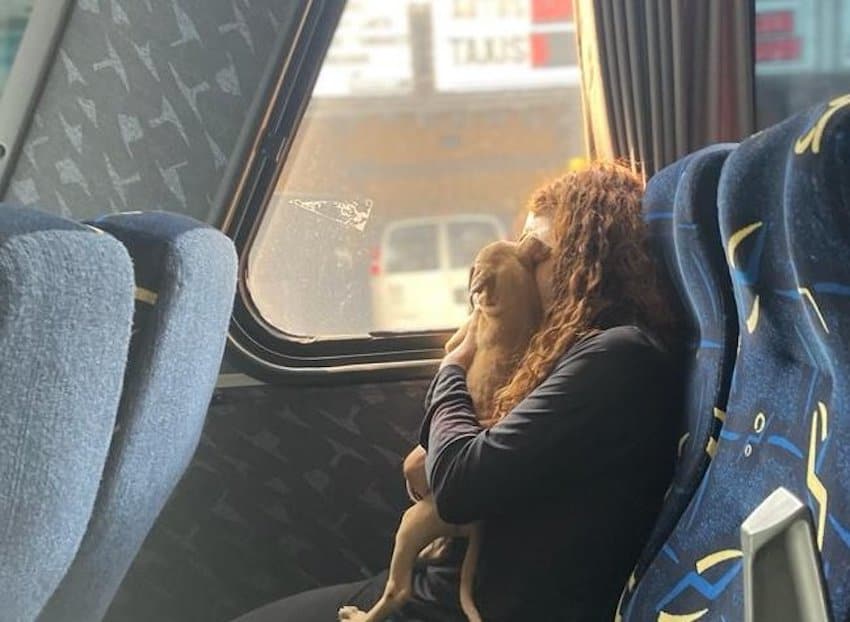 Varela also reported this week that her team found 60 dead dogs in areas affected by the hurricane, which had winds that reached up to 260 km/h (162 mph). At least 48 human fatalities are being reported, along with an estimated damage of at least 26.5 billion pesos (US $11.5 billion).
In addition to dogs and cats, horses, chickens and other animals were also victims of Otis, some by drowning and others by factors related to the storm. Many animals that have become lost or were already living on the street are now malnourished.
"Especially here in the Renacimiento neighborhood, since there is a lot of dust, a lot of humidity," said veterinarian Andrés Martínez Ángeles. He has been lowering the prices of his pet medicine so people can afford it and offering his services free of charge, he added.
BVA has said that people will be able to adopt the rescued animals after they are treated and rehabilitated.
For more details on adoption, click here or visit the BVA Instagram page.