Border shutdowns between Mexico and the United States are entering their eleventh day, leaving an estimated US $1 billion in trade stuck in Mexico.
The cargo processing at the Bridge of the Americas between Ciudad Juárez and El Paso, Texas, has been closed since Sep. 18 following a surge in irregular migration. The crossing between Piedras Negras and Eagle Pass resumed some operations on Saturday after a three-day closure, but extra security checks have caused major delays.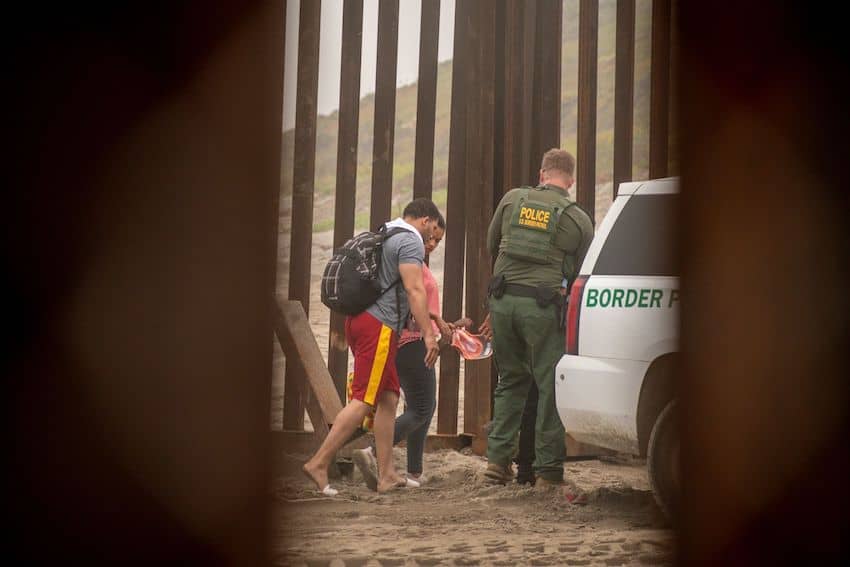 Enhanced security operations are also in place at two other bridges between Ciudad Juárez and El Paso.
Manuel Sotelo, president of the Ciudad Juárez transport association, told Reuters the measures have left about 8,000 trailers stranded in the city, forcing many companies to reroute merchandise through New Mexico and Arizona to avoid the backlog. An estimated 2,400 rail cars have also been affected.
The delays also caused Canadian manufacturer Bombardier to suspend production at three factories in Ciudad Juárez. Jesús Salayandía, a spokesman for Mexican trade body Canacintra, told Reuters that more work stoppages could be expected if the delays continue.
"The long lines of trailers continues on the Zaragoza Ysleta bridge, the Córdova Americas bridge has been closed to exports for 9 days and there is no mood from the federal government to negotiate a solution," Nora Yu, of Ciudad Juárez's Business Coordinating Council, told El Heraldo de Juárez newspaper on Tuesday.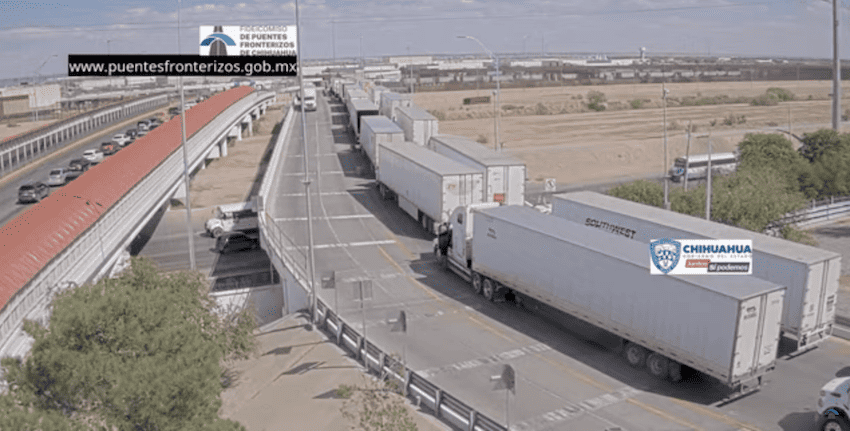 "We are victims of a political situation which is becoming tense because of the 2024 elections in both countries, and worst of all is that no one is offering a real solution to this problem," Yu said.
U.S. Customs and Border Protection (CBP) imposed extra security measures at the El Paso border posts after attempted migrant crossings reached a four-month high in mid-September. Days later, the CBP closed the Eagle Pass bridge "in order to redirect personnel to assist the U.S. Border Patrol with taking migrants into custody."
CBP told Reuters that they had targeted the measures to cause the minimum possible disruption to trade. On Friday, senior CBP official Troy A. Miller met with Mexican officials and transport representatives to discuss the operations.
"We are continuing to work closely with our partners in Mexico to increase security and address irregular migration along our shared border," Miller said. "The United States and Mexico remain committed to stemming the flow of irregular migration driven by unscrupulous smugglers while maintaining access to lawful pathways."
Texas Governor Greg Abbott is well-known for his hardline stance on irregular immigration. In April 2022, the Texas border was snarled for a week after Abbott ordered additional inspections on trucks crossing from Mexico. The resulting backlogs had an estimated cost of US $996.3 million per day.
With reports from El Heraldo de Juárez and Reuters