The United States government has warned spring break vacationers in Mexico to be aware of a range of dangers including crime, drugs, and unregulated alcohol.
The U.S. Embassy in Mexico issued a travel alert this week aimed at the thousands of U.S. citizens who come here during the annual holiday period.
"While the vast majority travel safely," the embassy said, it advised that visitors should consider risk factors when planning their trips and while in Mexico.
The travel alert noted that crime, including violent crime, "can occur anywhere in Mexico" and specifically advised U.S. citizens to "exercise increased caution in the downtown areas of popular spring break locations, including Cancún, Playa Del Carmen, and Tulum, especially after dark."
Those three beach destinations are all located in the Caribbean coast state of Quintana Roo, a spring break hotspot.
The embassy also stated that "U.S. citizens have become seriously ill or died in Mexico after using synthetic drugs or adulterated prescription pills" and warned that "unregulated alcohol may be contaminated."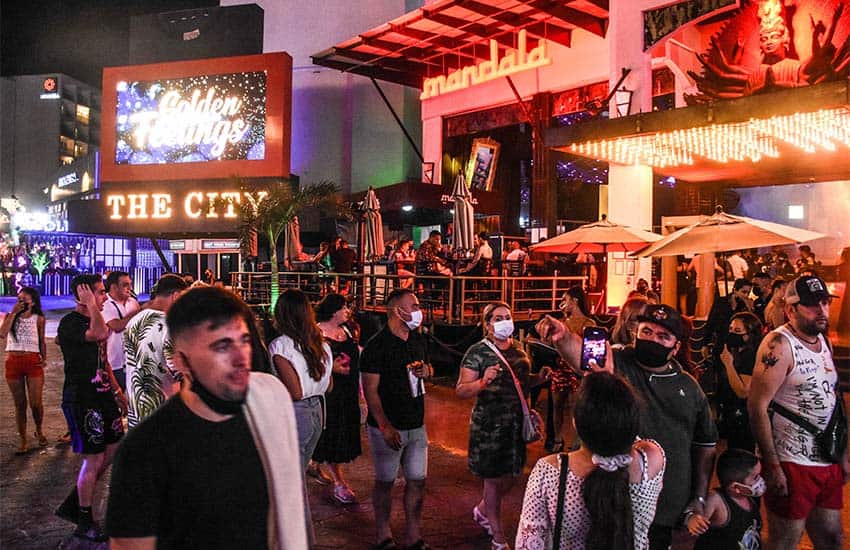 "U.S. citizens have reported losing consciousness or becoming injured after consuming alcohol that was possibly tainted," the travel alert stated.
The embassy also warned that counterfeit medication is common in Mexico and may contain dangerous ingredients. It also noted that U.S. citizens have been victims of rape and sexual assault here.
In addition, the travel alert mentioned "strong undercurrents and rip tides" at some beaches, advised that "all guns and even small amounts of ammunition are illegal in Mexico," and warned of the risk of arrest for "drunk and disorderly behavior."
The alert also included a list of "actions to take," among which was advice to read the State Department's Mexico Travel Advisory, "drink responsibly and always watch your drink," and "obey Mexican law and remember Mexican laws may differ from U.S. laws." The Mexico Travel Advisory also advises U.S. citizens to avoid traveling to six specific Mexican states.
The Texas Department of Public Safety (DPS) went even further with its advice, "urging Texans to avoid traveling to Mexico during spring break … due to the ongoing violence throughout that country."
"Drug cartel violence and other criminal activity represent a significant safety threat to anyone who crosses into Mexico right now," DPS Director Steven McCraw was quoted as saying in the DPS's press release
"We have a duty to inform the public about safety, travel risks and threats. Based on the volatile nature of cartel activity and the violence we are seeing there, we are urging individuals to avoid travel to Mexico at this time," McCraw said.
McCraw's remarks late last week came shortly after two of four U.S. citizens who were abducted in Matamoros, Tamaulipas, were found dead. Matamoros is located across the border from Brownsville, Texas, which itself is close to South Padre Island, a resort town popular with spring break vacationers.
Despite the U.S. government's travel alert, tens of thousands of young Americans are predicted to spend time in Mexico during spring break, a period spanning several weeks in March and early April.
Authorities in Quintana Roo predict that around 30,000 spring breakers will descend on Cancún, while the Los Cabos municipality, on the southern tip of the Baja California Peninsula in Baja California Sur, is expecting an influx of over 40,000 foreign students.
The State Department advises U.S. citizens to "exercise increased caution" in both states.
Mexico News Daily