US $246 million, seized from a former Coahuila finance minister by United States authorities, will be returned to Mexico, President López Obrador said Wednesday. 
López Obrador announced that the United States Department of Justice informed the Federal Attorney General's Office on Tuesday that it would send Mexico just over 246.1 million dollars confiscated from Héctor Javier Villarreal Hernández, who served as finance minister in the 2005–11 Coahuila government led by former governor Humberto Moreira.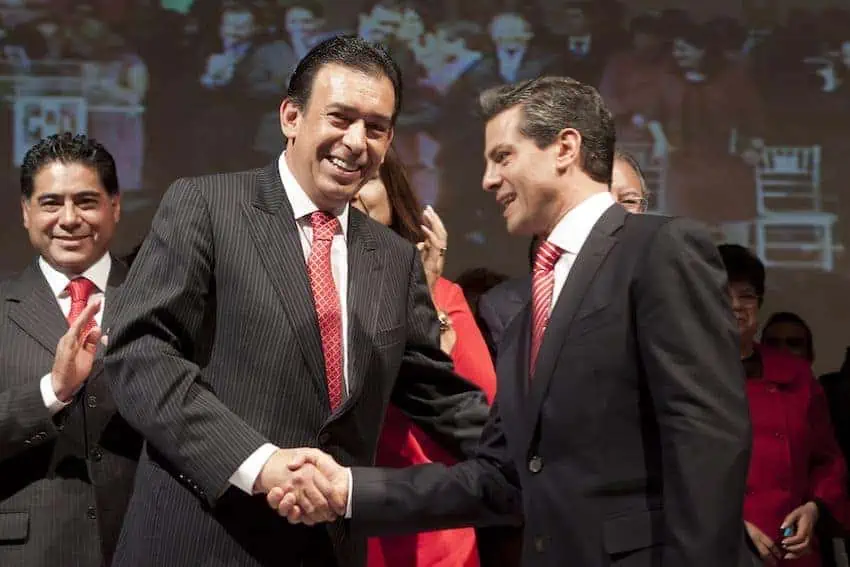 Villareal was finance minister until 2010, when he became head of Coahuila's state tax agency. He resigned in August 2011, after he was arrested on charges of corruption as it became clear that Coahuila accumulated a public debt of 35 billion pesos, the largest in state's history.
Many considered Villarreal to be one of the architects of that debt.
Villarreal was convicted of money laundering offenses in Texas in 2015, charges involving eyebrow-raising money transfers from Mexico to the U.S. during his tenure as a state official. A Texas Observer investigative article published in 2021 cited local court documents showing that Villarreal had been moving larger and larger sums from Mexico into Chase Bank accounts in Texas via cash deposits, eventually using wire transfers to move tens of millions of dollars into eight different Chase accounts.      
But he was released from prison after agreeing to cooperate with U.S. authorities. He testified at the New York trial of former federal security minister Genaro García Luna earlier this year. 
López Obrador said it was not yet clear whether the Department of Justice would send the money to Mexico in one lump sum or in installments. 
The president said he intends to use part of the money to fund the government's drug addiction prevention campaign. 
Villarreal also served in the Coahuila government led by Jorge Torres López, who was interim governor in 2011 after Moreira resigned to take up the presidency of the Institutional Revolutionary Party (PRI).
Torres was convicted of money laundering charges in the United States and sentenced to a 36-month prison sentence in 2021. 
With reports from El Universal, El Sol de México, Quadratín and Expansión