President López Obrador has defied a National Electoral Institute (INE) order to abstain from speaking about electoral issues on 12 occasions in the last three weeks since the INE issued the ban, the newspaper Reforma reported Friday.
The Complaints Commission of the INE ruled on July 13 that López Obrador mustn't speak about electoral matters in the lead-up to 2024 elections. Its ruling came in response to a complaint filed by National Action Party (PAN) Senator Xóchitl Gálvez, a leading aspirant to become to the 2024 presidential candidate for the Broad Front for Mexico. The Broad Front is an alliance of the three major opposition parties: the PAN, the Institutional Revolutionary Party (PRI) and the Democratic Revolution Party (PRD).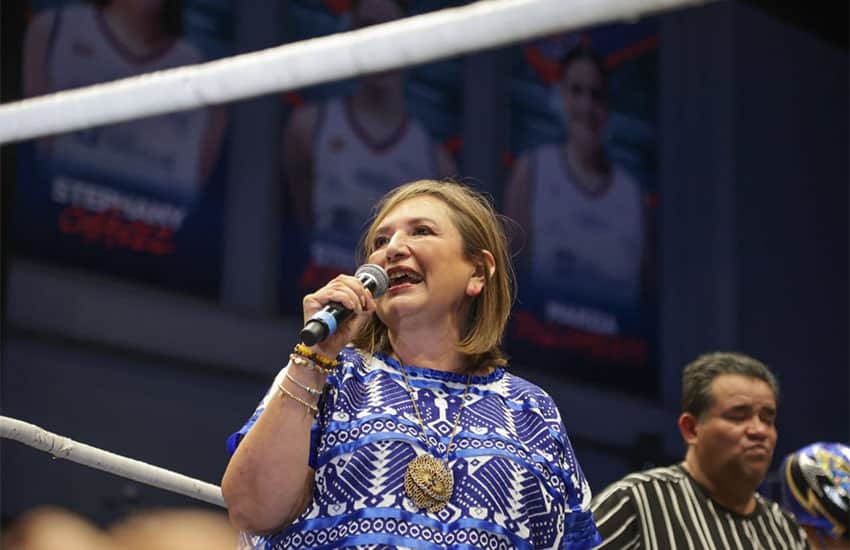 Gálvez, who has been a frequent target of López Obrador's criticism, said in her complaint that the president's comments about her reproduced "patterns and historical standards that have always placed women below the interests and strategies of men."
Since July 13, the president has spoken directly or indirectly about the PAN senator at seven of his morning press conferences, Reforma said, adding that he has also discredited Deputy Santiago Creel, another aspirant to the Broad Front for Mexico's nomination, and the PAN-PRI-PRD bloc itself.
In addition, López Obrador has defied the INE order by creating a new segment for his morning press conferences in which he presents the remarks of selected people on issues related to the 2024 elections, which he calls "No lo digo yo" (It's Not Me Saying It).
Gálvez claimed that López Obrador was guilty of gender-based political violence against her, but the INE Complaints Commission didn't agree and consequently didn't impose additional constraints on him that the senator requested. However, the Federal Electoral Tribunal, the nation's highest court on electoral matters, ruled this week that some of the president's remarks could in fact be considered gender-based political violence and directed the INE to impose the measures Gálvez requested.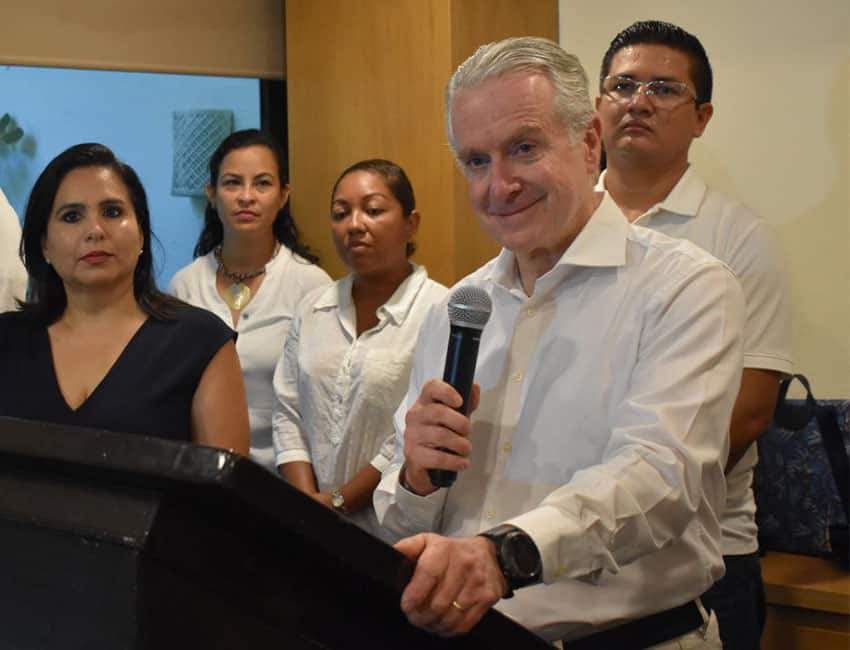 On Thursday, López Obrador — who claims that Gálvez has already been chosen in a conspiratorial manner as the Broad Front for Mexico's candidate, and who has described her as the "candidate of the mafia of power" and a "puppet of the oligarchy," among other disparaging remarks — denied that had made comments that constituted gender-based political violence.
"The only thing that I want is for them to tell me what the gender-based political violence that I committed against the woman is," he said. "The only thing I put out is that an official [with Gálvez's companies] received [government] contracts worth around 1.5 billion pesos," he said.
When a reporter reminded him that he had called Gálvez — a former mayor of the Mexico City borough of Miguel Hidalgo — the candidate of a group led by businessman and noted government critic Claudio X. González, López Obrador responded:
"I didn't lie then either. … What's wrong with that? What violence can it be?"
López Obrador made similar remarks on Friday, while the INE this morning once again ordered the president to abstain from speaking about Gálvez. The electoral oversight body didn't, however, direct him to refrain from making comments that constitute gender-based political violence, a directive Gálvez had sought.
Gálvez's swift rise in visibility and popularity appears to have spooked López Obrador, although he maintains publicly his confidence that the ruling Morena party candidate —most likely former Mexico City mayor Claudia Sheinbaum or former foreign affairs minister Marcelo Ebrard — will triumph at the June 2, 2024, election and succeed him as president.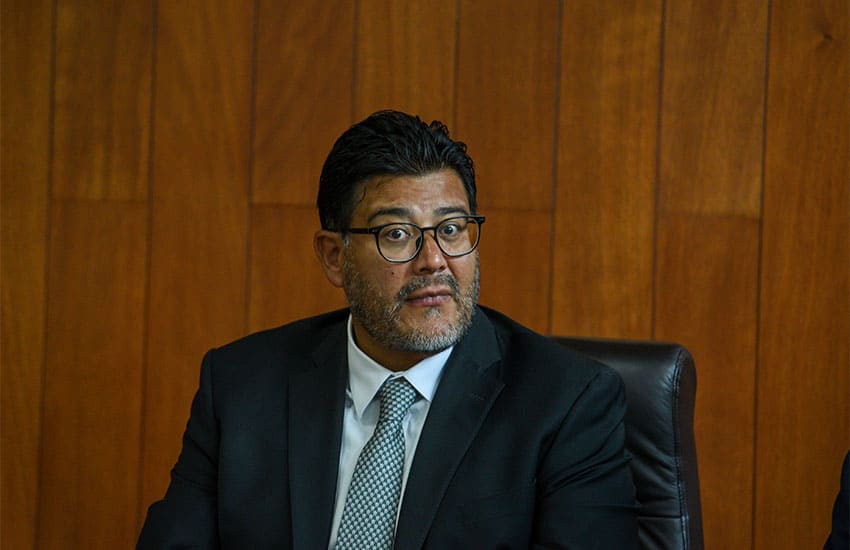 An indigenous Otomí woman, Gálvez was born into a family of modest means in Tepatepec, Hidalgo. Her background could give her an advantage with millions of poor Mexicans — the same people who make up a large part of the president's support base.
López Obrador asserted in early July that Gálvez had been supposedly selected as the Broad Front for Mexico candidate by an "oligarchy" led by González "because they suppose that if she was born in a pueblo [town], she'll have the support of the pueblo [people]."
However, he claimed, the senator is "not of the people" but rather "part of the conservatives."
In a video message directed to López Obrador, Gálvez said that he couldn't "imagine a woman getting a candidacy by her own merits because you, Mr. President, are sexist."
"The only women you respect are those you appoint because men like you are afraid of an independent and intelligent woman," she added.
With reports from Reforma, El País, El Financiero and Expansión Política