The expiration of the United States' Title 42 migration policy hasn't caused any major problems at Mexico's northern border, Foreign Affairs Minister Marcelo Ebrard said Friday.
The pandemic-era rule, which for over three years allowed U.S. authorities to quickly expel asylum seekers as part of measures to contain the spread of COVID-19, ended at 11:59 p.m. Thursday.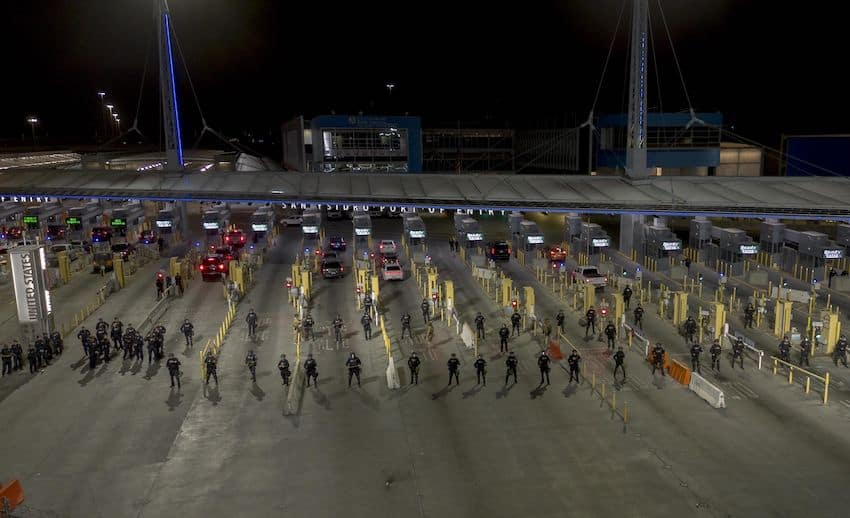 Ebrard told reporters at President López Obrador's morning press conference that there have been no reports of "confrontations or situations of violence at the border."
The New York Times, which has run a live blog of developments related to the end of Title 42, reported Friday that "concerns had been building that the lifting of the order … would bring scenes of chaos at the border as more people tried to enter [the U.S.] with the expectation that they would get to apply for asylum."
"While a greater number crossed the border than usual in recent days, putting pressure on processing facilities and border towns, there were few signs of disorder in the hours after the policy expired at midnight," the Times said.
Citing information from the Defense Ministry (Sedena), Ebrard said there were approximately 10,000 migrants in Ciudad Juárez, Chihuahua, and 5,500 in Matamoros, Tamaulipas.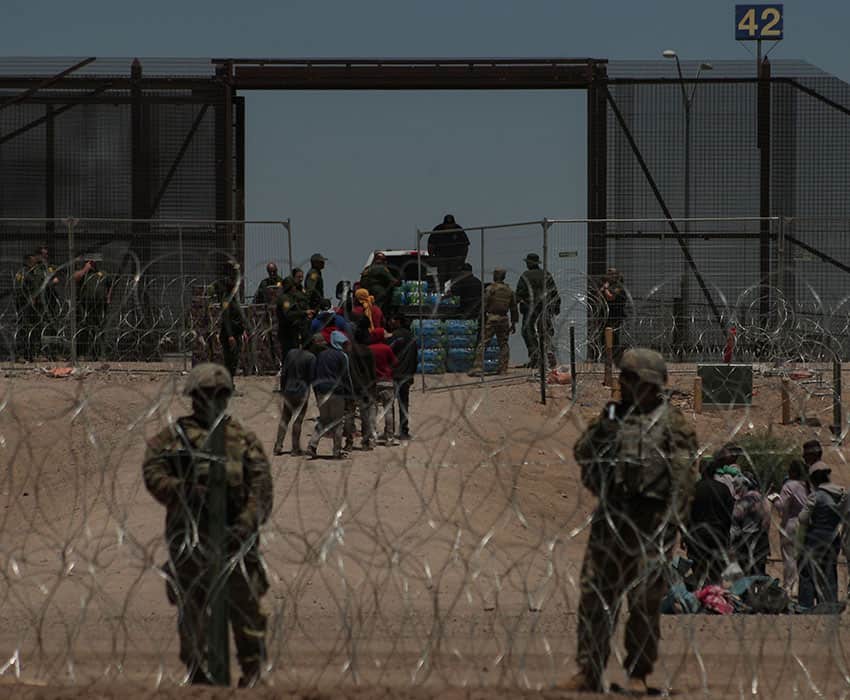 "The situation is calm and normal … without major conflicts," he said.
Reading from a Sedena report, the foreign minister said there were around 500 migrants between the border walls that separate Tijuana, Baja California, from San Diego, California, and that they intended to cross to the United States. "They remain peaceful," he added.
Ebrard also said that 24 migrants broke through a border wall between Ciudad Juárez and El Paso, Texas, and were detained by the United States Border Patrol.
Mexican National Guard personnel deployed to the northern border are unarmed and carrying out "dissuasive patrols" aimed at "avoiding confrontations with groups of migrants," he said.
Ebrard said that a lot of migrants had been tricked into thinking they would be allowed to remain in the United States if they claimed asylum after Title 42 was lifted.
However, migrants will "probably" be repatriated if they cross into the U.S. without going through established legal pathways, he said.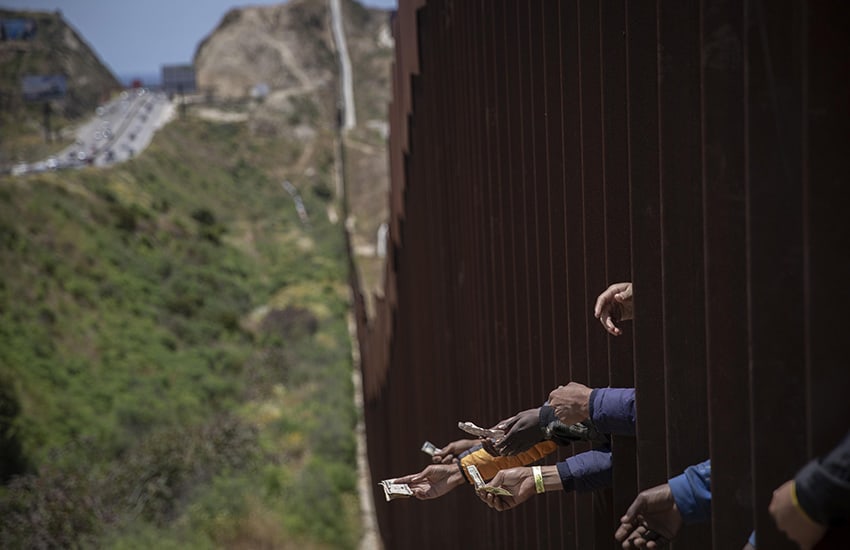 The United States Department of Homeland Security said Wednesday that a new migration rule that took effect when Title 42 expired "presumes those who do not use lawful pathways to enter the United States" — which have recently been expanded — "are ineligible for asylum and allows the United States to remove individuals who do not establish a reasonable fear of persecution or torture."
It added that "noncitizens can rebut this presumption based only on exceptionally compelling circumstances."
Homeland Security Secretary Alejandro Mayorkas said Thursday that 24,000 Border Patrol agents and officers had been deployed to the United States southern border, and he stressed that "the border is not open."
"… We are ready to humanely process and remove people without a legal basis to remain in the U.S.," he said.
Ebrard told reporters that Mexico has notified the United States that it won't accept more than 1,000 deported migrants per day, a quota he said has been in place since the Title 42 policy was enacted in March 2020.
"We don't have the capacity [to receive more]. … We're not going to accept more than that number," he said.
Starting tonight, people who arrive at the border without using a lawful pathway will be presumed ineligible for asylum. We are ready to humanely process and remove people without a legal basis to remain in the U.S. (1/4) pic.twitter.com/JnpSw6793v

— Secretary Alejandro Mayorkas (@SecMayorkas) May 12, 2023
"… What do we do [with migrants returned to Mexico]? … What is Mexico's policy? Normally it's to give these people shelter; we give work to a lot of them; that's the Mexican policy. But we do set a [maximum] number, and that daily number hasn't been exceeded in the entire period since March 2020," Ebrard asserted.
The federal government has come under pressure from the United States to do more to stem the flow of migrants to its northern border, especially while former U.S. president Donald Trump was in office.
In 2019, it deployed the National Guard to detain undocumented migrants after Trump threatened to impose blanket tariffs on Mexican goods if Mexico didn't take "action to dramatically reduce or eliminate the number of illegal aliens crossing its territory into the United States."
Mexico has continued to detain and deport migrants, but the number of undocumented  migrant crossings into the United States nevertheless reached a new record high of almost 2.8 million in U.S. fiscal year 2022, which concluded Sep. 30.
López Obrador said Thursday that additional National Guard troops would be deployed to Mexico's southern border in light of the termination of Title 42. He stressed that he hadn't reached an agreement with U.S. President Joe Biden to reinforce the southern border, explaining that his government took the decision of its own accord.
López Obrador spoke with Biden earlier this week, after which their respective governments issued statements pledging to continue their cooperation to manage migration.
"Both leaders underscored the value of managing migration in a humane and orderly fashion with expanded legal pathways and consequences for irregular migration," the White House said.
Mexico News Daily