The ruling Morena party remains on track to retain the presidency at the 2024 election, but the popularity of the leading opposition aspirant is on the rise, a new poll found.
Published on Tuesday, the results of an El Financiero newspaper poll show that former Mexico City mayor Claudia Sheinbaum and ex-foreign affairs minister Marcelo Ebrard — the leading aspirants to the Morena candidacy — would win the June 2, 2024 election if pitted against National Action Party (PAN) Senator Xóchitl Gálvez, who is vying for the nomination of the opposition Broad Front for Mexico (FAM) alliance.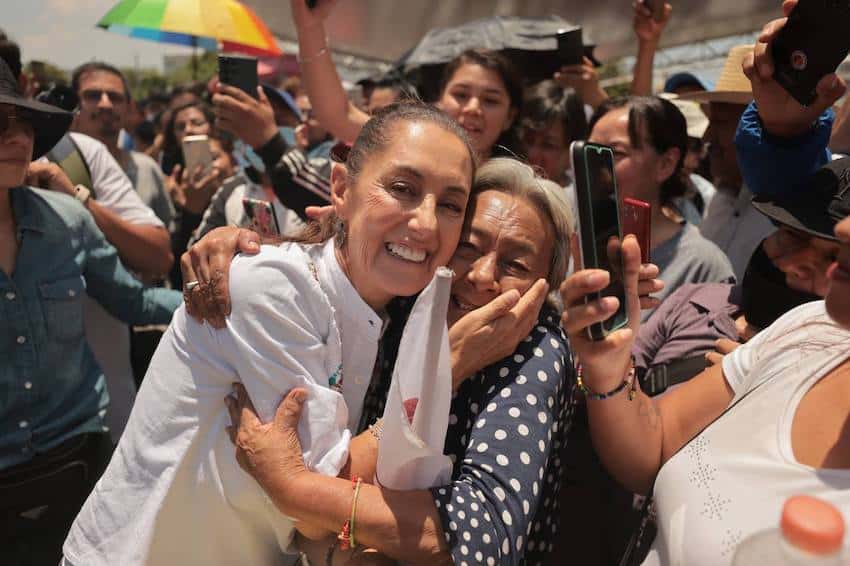 However, the popularity gap between Sheinbaum and Gálvez, as well as Ebrard and Gálvez, narrowed in the second half of last month.
The successor to President López Obrador, who founded Morena, will take office on Oct. 1 2024.
Asked who they would vote for in a presidential election in which Sheinbaum, Gálvez and current Nuevo León Governor Samuel García were the candidates, 42% of 500 respondents to the poll conducted over July 28 and July 29 opted for the former Mexico City mayor, whose popularity increased one percentage point compared to the 41% support she had among those surveyed by El Financiero on July 17 and 18.
Gálvez, who would represent the PAN, the Institutional Revolutionary Party (PRI) and the Democratic Revolution Party (PRD) if chosen as the Broad Front for Mexico candidate, attracted the support of 34% of respondents, up from 30% in the previous poll.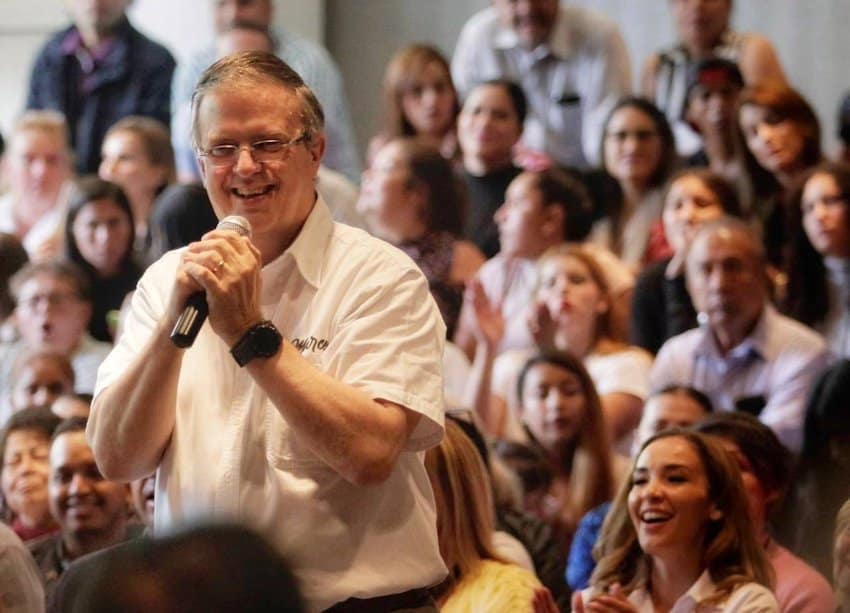 The gap between Sheinbaum and Gálvez thus decreased from 11 points to eight points.
García, who said in December that he was interested in contesting the 2024 presidential election but subsequently ruled out a run until 2030, attracted 8% support in both polls, while 16% of respondents to the latter one said they had not yet decided who they would vote for next June, down from 21% earlier in July.
In a second mock contest, 44% of respondents said they would vote for Ebrard, up from 42% in the previous El Financiero poll. Gálvez once again attracted 34% support, an increase of four percentage points compared to 11 days earlier.
The gap between Ebrard and Gálvez thus narrowed to 10 points from 12.
The improvement in Gálvez's poll performance coincides with the growth in the profile of the senator, an indigenous Otomí woman from Hidalgo who emerged as the most likely FAM candidate about a month ago.
Although the FAM selection process is still in its early stages, López Obrador claims that Gálvez has already been chosen as the PAN-PRI-PRD candidate and has gone on the attack against the senator, whose modest background could maker her an appealing choice for disadvantaged Mexicans, who supported Morena in large numbers at the 2018 elections.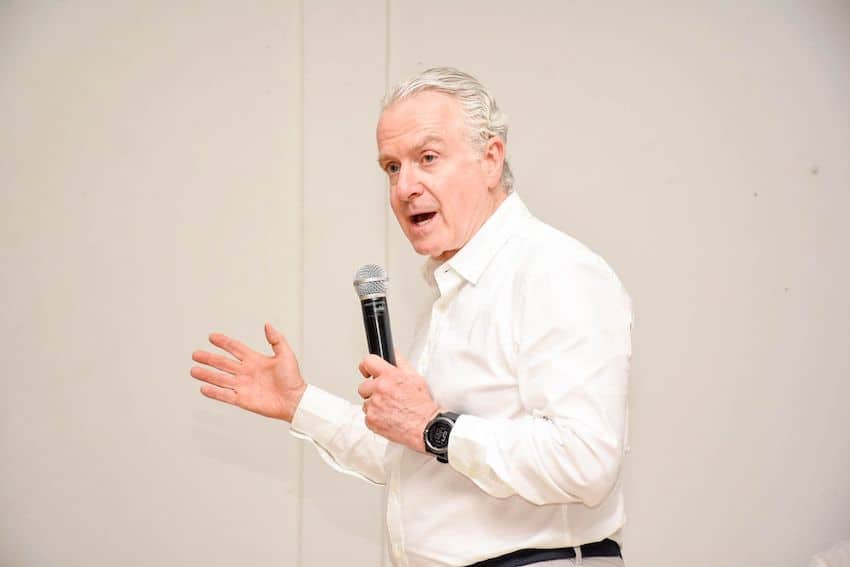 Her growing popularity, as shown by the results of the latest El Financiero poll, may hearten the 60-year-old Hidalgo native, but the path to becoming Mexico's first female president remains a challenging one.
The results of a recent poll conducted for the El País newspaper and W Radio showed that Gálvez needs to overcome a gap of 30 points to defeat Sheinbaum in next year's presidential election and a 20-point gap to beat Ebrard. Just to get to the starting line in the race for the nation's top job, she will have to see off a field of formidable FAM aspirants, including Deputy Santiago Creel, a former interior minister, and Enrique de la Madrid, an ex-tourism minister and son of Miguel de la Madrid, president from 1982 to 1988.
El Financiero found that Gálvez is the preferred PAN-PRI-PRD candidate of 23% of respondents, while Creel and de la Madrid attracted support of 14% and 13%, respectively. Senator Miguel Ángel Mancera, a former Mexico City mayor, was nominated as the best option for the FAM by 12% of those polled, while 8% opted for Senator Beatriz Paredes, a former ambassador to Brazil.
Sheinbaum, a physicist and environmental scientist who served as Mexico City's environment minister when López Obrador was mayor of the capital in the early 2000s, remains the preferred candidate for Morena, which leads an alliance that also includes the Labor Party (PT) and the Ecological Green Party of Mexico (PVEM). Twenty-eight per cent of Morena voters polled by El Financiero in late July chose the ex-mayor as their preferred Morena-PT-PVEM candidate, while 21% opted for Ebrard — another former Mexico City mayor — 15% selected ex-interior minister Adán Augusto López and 9% nominated former PT deputy Gerardo Fernández Noroña.
Sheinbaum's advantage over Ebrard narrowed to seven points compared to 10 earlier in July.
The two other aspirants to the Morena nomination, former senator Ricardo Monreal and ex-governor of Chiapas Manuel Velasco, were each nominated as the preferred candidate by 5% of respondents.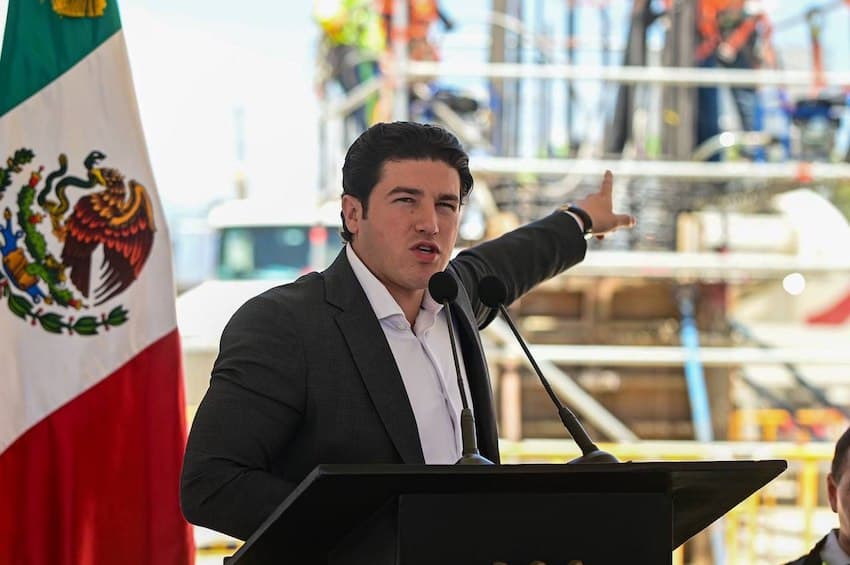 The Morena-PT-PVEM and FAM aspirants are currently campaigning across Mexico ahead of polling and citizen votes that will determine the two blocs' candidates for the 2024 election. Both alliances are scheduled to announce their standard bearers in early September.
While Gálvez has had a meteoric rise, Sheinbaum is getting greater cut-through with citizens, the El Financiero poll suggests. Asked which aspirant they've seen or heard from the most in recent days, 26% nominated Sheinbaum, 21% mentioned Gálvez and 15% selected Ebrard.
Almost one quarter of respondents — 24% — said that Morena will easily win next year's presidential election, while an additional 20% predicted that the ruling party will triumph in a competitive contest. Just 17% of those polled believe the opposition bloc will win, while 36% said the result is uncertain.
The Citizens Movement party has indicated it will also field a presidential candidate, but there appears to be some chance it will join the FAM alliance. Voters will also renew both houses of federal Congress at the June 2, 2024 election, while the governorships of eight states and the mayoralty of Mexico City will also be up for grabs.
López Obrador, who won the 2018 election by a landslide, is constitutionally banned from seeking a second term in office. The president is currently subject to a National Electoral Institute order that bans him from speaking about electoral issues in the lead-up to the 2024 elections, but he has defied the directive on repeated occasions.
With reports from El Financiero and El País