Mexican, United States and Canadian officials met Tuesday to discuss the three countries' joint fight against fentanyl and other synthetic drugs.
A Mexican delegation led by Security Minister Rosa Icela Rodríguez hosted representatives of the United States and Canadian governments in Mexico City for the second meeting of the Trilateral Fentanyl Committee.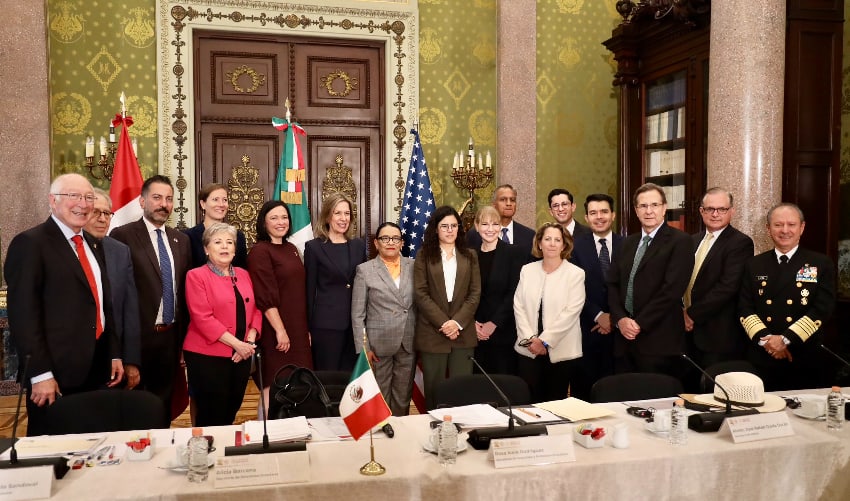 According to a joint statement published Thursday, the aim of the meeting was to "propel and expand actions on our shared commitment to combat the trafficking of synthetic drugs."
The three co-chairs – Rodríguez, United States Homeland Security Advisor Elizabeth Sherwood-Randall and Canadian National Security and Intelligence Advisor Jody Thomas – "reaffirmed commitments to jointly confront the deadly scourge of synthetic drugs, and discussed the steps we are taking to fulfill them," the statement said.
Those steps included intensifying and expanding prosecution of drug traffickers and dismantling criminal networks; targeting the supply of precursor chemicals used to make illicit fentanyl; preventing the trafficking of drugs across our borders; and promoting public health services to reduce harm and demand.
Rodríguez said Wednesday that the three countries agreed to "increase and strengthen actions to cut [fentanyl] supply chains."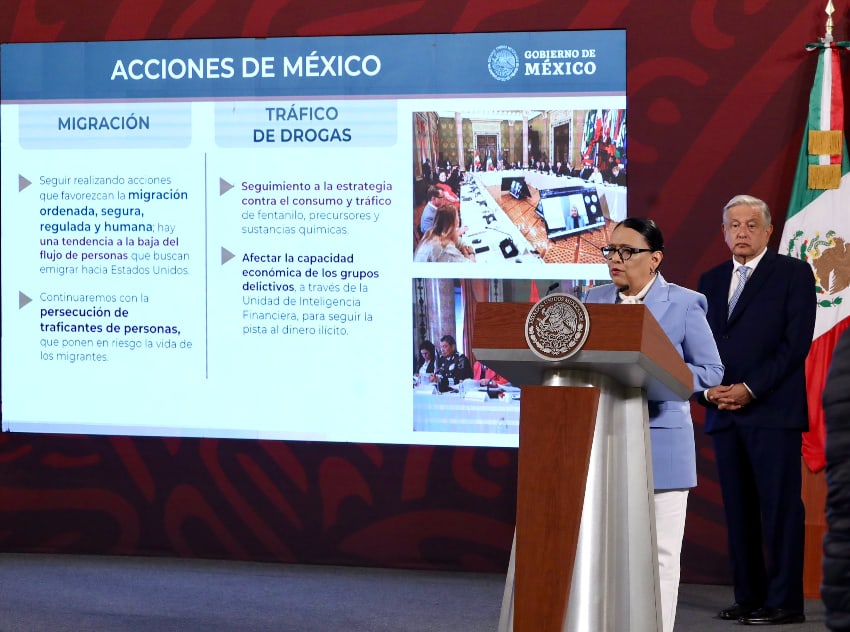 Each nation will ramp up supervision and inspections at "ports and borders," she told President López Obrador's morning press conference.
Chemicals used to make illicit fentanyl are shipped to North America from Asia, according to officials. The precursor chemicals arrive at Mexican Pacific coast ports such as Manzanillo, Colima, before criminal organizations use them to make the potent synthetic opioid, most commonly in pill form.
Groups such as the Jalisco New Generation Cartel (CJNG) and the Sinaloa Cartel subsequently ship the drug to the United States, where demand for fentanyl is high and there is currently an opioid overdose crisis.
Rodríguez said that Mexico, the U.S. and Canada agreed on "the creation of a working group to stop traffickers of synthetic drugs using legitimately established commercial companies for their [illicit] purposes."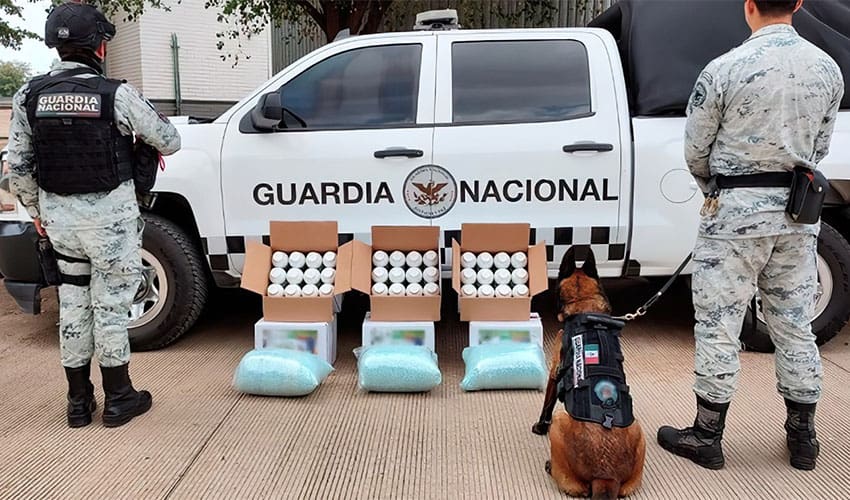 The United States last month sanctioned a currency exchange house that allegedly supported the CJNG by moving illicit narcotics proceeds from the United States to Mexico.
The joint statement said that the three delegations "committed to create an expert working group to identify challenges related to our respective legislative and regulatory frameworks associated with precursor chemicals, and related equipment."
It also said they committed to establishing "an agile mechanism to promptly share emerging illegal drugs and drug trafficking trends."
López Obrador, U.S. President Joe Biden and Canadian Prime Minister Justin Trudeau established the Trilateral Fentanyl Committee during the North American Leaders' Summit in Mexico City in January.
Mexican officials have met with their U.S. counterparts on several occasions to discuss the fentanyl problem, and in April the two countries "committed to continue joint work to dismantle the fentanyl supply chain and the Sinaloa Cartel and the Jalisco New Generation Cartel on both sides of the border."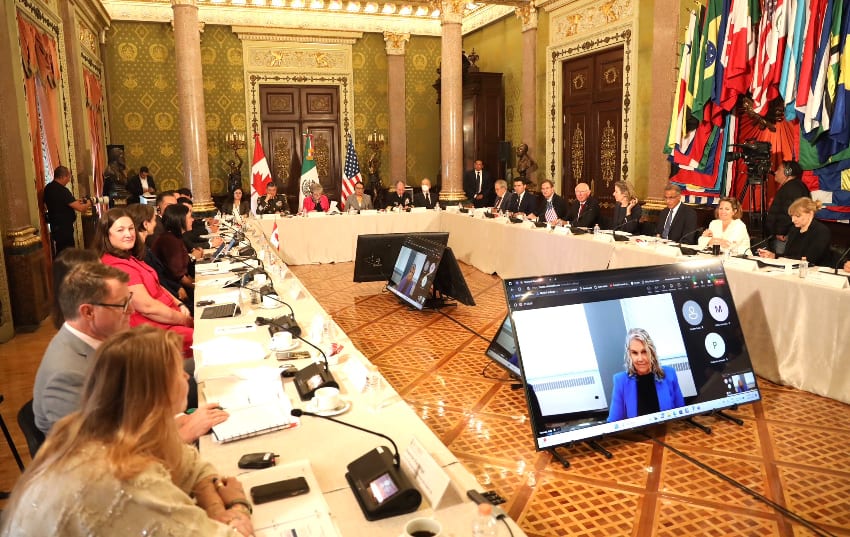 Some U.S. Republican Party lawmakers have asserted that Mexico isn't doing enough to stop the flow of the drug to the United States, but Mexican officials have rejected their claim.
Marcelo Ebrard, who stepped down as foreign affairs minister last month, said in March that Mexico has been "the United States' main ally in the fight against fentanyl."
"Proof of this is that, so far in this administration, Mexico has seized a record amount of the drug — more than six tonnes — that has prevented hundreds of thousands of potentially deadly doses of fentanyl [reaching the United States]," he said.
In a period of just five days earlier this month, the National Guard seized over 820,000 tablets of "apparent fentanyl" in Culiacán, Sinaloa.
Mexico News Daily