Mexico and the United States' efforts to combat drug trafficking and gunrunning will soon yield "good results," Foreign Affairs Minister Marcelo Ebrard asserted Thursday after a high-level bilateral security meeting in Washington D.C. 
In a video message posted to his Twitter account, Ebrard said that the "main objective" discussed at the meeting was to "drastically reduce" the flow of fentanyl precursor chemicals via air and sea to both Mexico and the United States.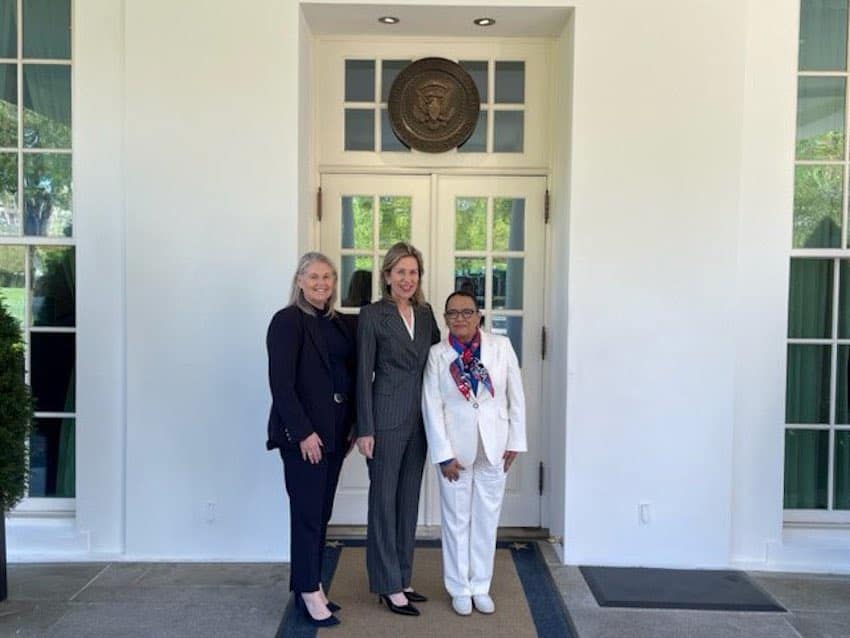 The second objective considered was to "drastically reduce the number of weapons that enter Mexico" from the United States, Ebrard said. 
The foreign minister also said that Mexico had asked the U.S. to establish a "task force," whose members will work at ports of entry between the two countries and aim to "substantially reduce" the southward flow of firearms, most of which end up in the hands of violent cartels. 
"This has already been discussed a lot with the United States, but now a very specific measure was proposed to them and they said yes," he said. 
"From my point of view, it was a good meeting and we're going to have good results soon," the foreign minister added.  
In a joint statement, Mexico and the United States said that Thursday's meeting "follows through on implementing" a commitment made by President López Obrador and President Biden earlier this year to "elevate and accelerate efforts to address the synthetic opioid epidemic."  
The Mexican delegation was led by Security Minister Rosa Icela Rodríguez and included Ebrard, Attorney General Alejandro Gertz Manero, National Defense Minister Luis Cresencio Sandoval, Navy Minister José Rafael Ojeda and other senior officials. 
The U.S. delegation was led by Homeland Security Advisor Elizabeth Sherwood-Randall and included Attorney General Merrick Garland, White House Director of National Drug Control Policy Rahul Gupta, Ambassador to Mexico Ken Salazar and other officials.   
The joint statement said that the Mexican delegation highlighted this week's presidential decree that allows the creation of a commission to fight the trafficking of illicit synthetic drugs, firearms and ammunition.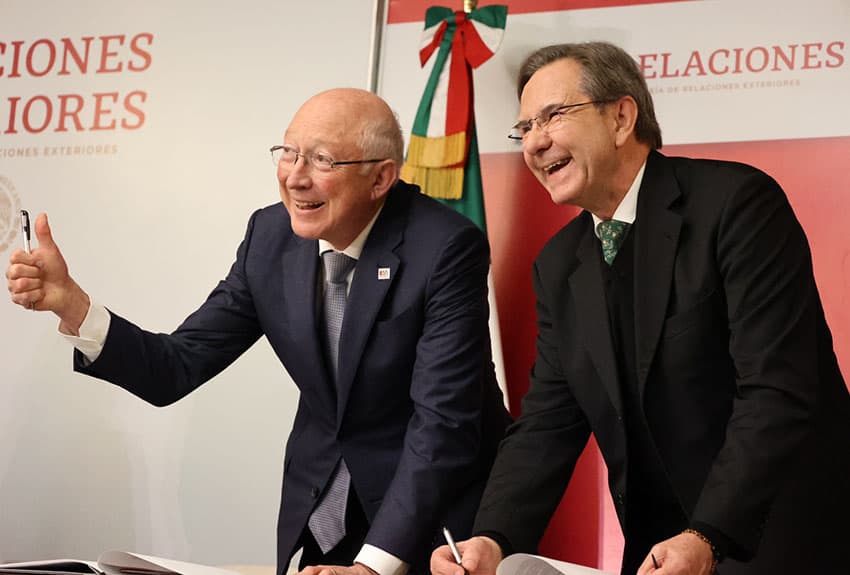 It also said that Mexico and the United States "committed to continue joint work to dismantle the fentanyl supply chain and the Sinaloa Cartel and the Jalisco New Generation Cartel on both sides of the border." 
In addition, Mexico and the U.S. "committed to developing a bilingual, binational public awareness prevention campaign in each country that educates our citizens, especially young people, on the dangers of synthetic drugs." 
Mexico recently appointed Deputy Health Minister Hugo López-Gatell as the government's addiction prevention "czar," and a new schools-based program will educate young people about the risks associated with drug use. 
As Ebrard indicated, the United States pledged to increase cooperation to combat illegal firearms trafficking to Mexico.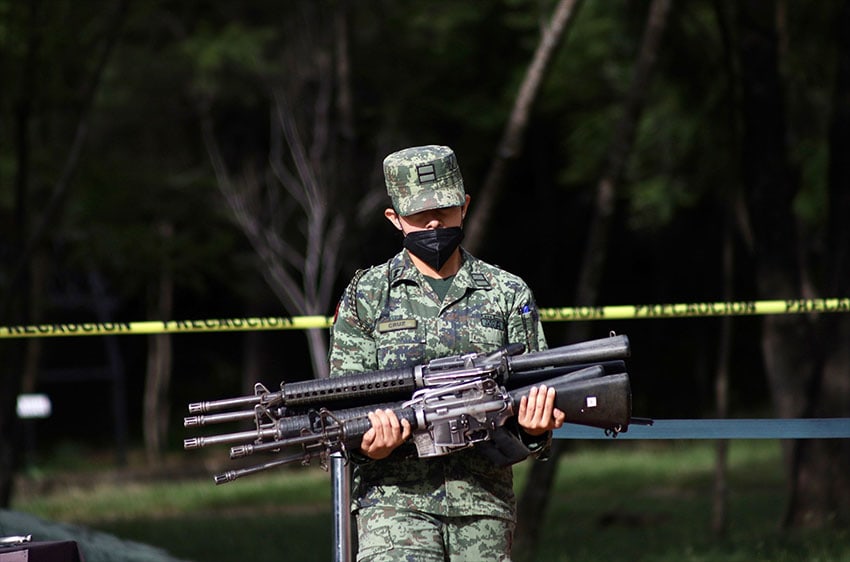 "The Department of Justice and the Bureau of Alcohol, Tobacco, Firearms and Explosives are deploying new authorities from the Bipartisan Safer Communities Act to target southbound firearms flows and [are] working with Mexican counterparts to increase firearms tracing to identify and choke off the source of firearms flows into Mexico," the joint statement said.  
Thursday's meeting came two weeks after the U.S.-Mexico Synthetic Drug Conference in Mexico City at which officials from both countries emphasized the importance of cooperating to combat the illicit fentanyl trade. 
Fentanyl trafficking is a hot-button issue on both sides of the border, with Mexican officials repeatedly defending Mexico's efforts to stop the flow of the drug into the United States amid claims from some U.S. Republican Party lawmakers that the Mexican government isn't doing enough to combat the notorious cartels that traffic the synthetic opioid. 
López Obrador has emphasized that demand for fentanyl in the United States, rather than in Mexico, is driving the illicit trade and asserted that the precursors used to make the drug are not manufactured here. 
At Thursday's meeting, Security Minister Rodríguez reiterated bluntly that "Mexico doesn't make precursor chemicals." 
Mexico and the United States agree that precursors come from Asia and in particular China, but a spokesperson for the Chinese government recently declared that "there is no such thing as illegal trafficking of fentanyl between China and Mexico."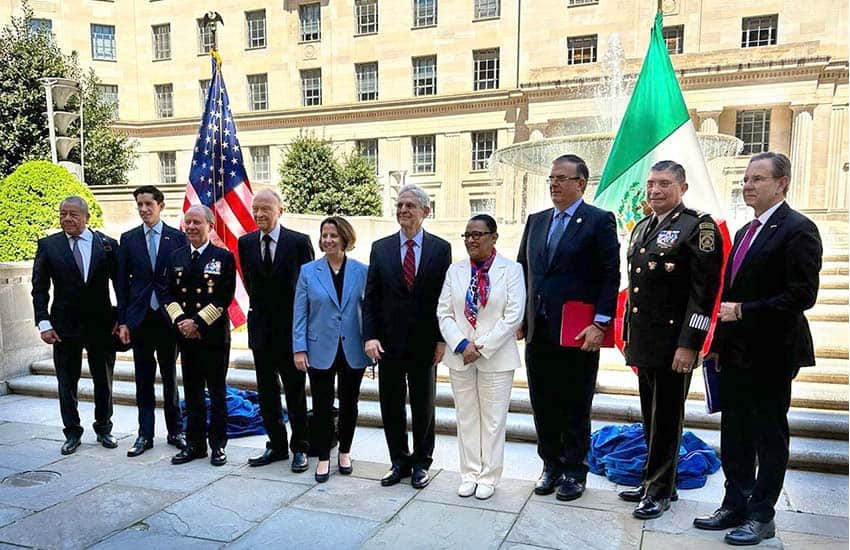 In her public remarks at the Washington meeting, Rodríguez said that Mexico is willing to cooperate with the United States to "eradicate the fentanyl pandemic" and asserted that Mexican authorities are focused on increasing seizures of drugs and guns, arresting "priority targets," dismantling their financial networks and weakening the supply chains of organized crime.   
Clandestine laboratories are frequently located and shut down by Mexican authorities, and the federal government has highlighted that over 6 tonnes of fentanyl have been seized since López Obrador took office in late 2018. Over 600,000 fentanyl pills were found at one particularly large narco lab that was dismantled earlier this year. 
The Mexican government has also highlighted the large numbers of weapons it has confiscated in recent years. Ebrard said late last year that Mexico was in the grip of a "firearms pandemic," noting that almost 56,000 guns had been seized since the beginning of 2020.  
Via legal action, the government sought, albeit unsuccessfully, to hold U.S. gun manufacturers to account for what it alleged were negligent business practices that have led to illegal arms trafficking and deaths in Mexico. The government is appealing the dismissal of its lawsuit. 
Ambassador Salazar said after Thursday's meeting that "guns and drugs form an unholy alliance we must break."
He noted on Twitter that Canadian officials had also joined conversations about "stemming the flow of fentanyl and other illicit narcotics." 
"We must work together to stamp out drugs," Salazar wrote. 
Mexico's ambassador to the United States Estebán Moctezuma, who also attended Thursday's meeting, asserted on Twitter that binational problems "will be resolved with coordinated actions, with respect for our sovereignty and the spirit of cooperation always."
"Intense day today with U.S. officials to agree on solutions to the trafficking of weapons and fentanyl," Moctezuma added.
Mexico News Daily