Mayor Claudia Sheinbaum said on Thursday she is considering regulating Airbnb in her city, just two months after a partnership with the booking platform was announced.
Sheinbaum's statement comes after concerns put forward by residents of neighborhoods that have seen rising rents, including La Condesa, Roma, Polanco, and the City Center.
"Those areas rent more apartments than any others through digital platforms like Airbnb," Sheinbaum said during Thursday's end-of-year municipal economic conference.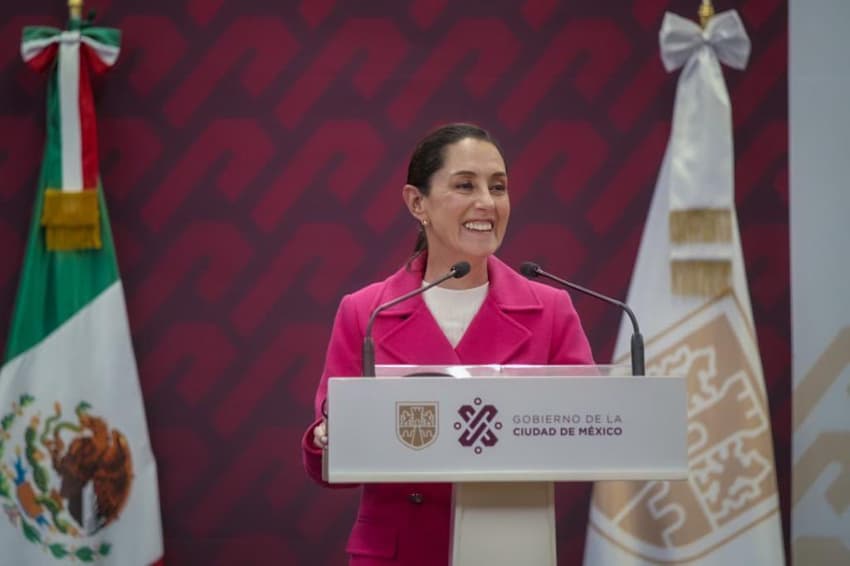 In November, protesters gathered outside the Mexico City Ministry of Urban Development and Housing (Seduvi) to demand adequate and accessible housing for citizens. According to the protesters, housing rights have been pushed aside to benefit large real estate investors and corporations like Airbnb. 
Airbnb, which currently has over 6 million listings globally, has benefited from unprecedented numbers of foreigners seeking affordable housing in Mexico, as well as tourists.
AirDNA, a resource for vacation rental research, reported that Mexico City has more than 19,000 rentals listed on online platforms, including Airbnb and Vrbo (Vacation Rentals by Owner), 65% of which are entire houses. This makes Mexico City the 6th largest short-term rental market on the continent.
In an interview with Bloomberg on Wednesday, Sheinbaum warned that if the government  does not regulate the online platform, Airbnb-only sections of the city could develop. "We can't let that happen. That would mean a lot of trouble," she stressed.  
Although Sheinbaum did not specify what type of regulation she has in mind, she's been discussing the matter with mayors of other cities abroad facing the same issues.
"I've spoken with Ada Colau [mayor of Barcelona]…we are also reaching out to other cities that have regulated these platforms to avoid gentrification or rising costs."
However, she noted that the city would still be looking to attract more tourists.
Barcelona has some of the strictest Airbnb regulations, forbidding short-term private room rentals. However, the city allows the rental of an entire apartment, provided the owner of the property holds the appropriate license. 
The city, along with other major European destinations, pushed the European Commission to propose regulation on short-term rentals to temper a dramatic rise in prices and preserve the livability of cities. The new framework, presented on Dec. 13, is evidence that Mexico City's housing problem is not unique.
According to Sheinbaum, Mexico City is one of the top 20 destinations for digital nomads along with Dubai, Buenos Aires, and Lisbon. Of the 30 million people working remotely, she said that half are found in the U.S. Her ambition is to go after that market, and turn Mexico City into the best city for creative tourism in Latin America.