There has perhaps never been a more interesting time to visit the Mitla archaeological site southeast of the city of Oaxaca, with news this month that researchers have discovered what is likely a pre-Hispanic burial temple for the ancient city's rulers.
Mitla was once an important Zapotec and Mixtec city, an example of two Mesoamerican peoples coexisting peacefully.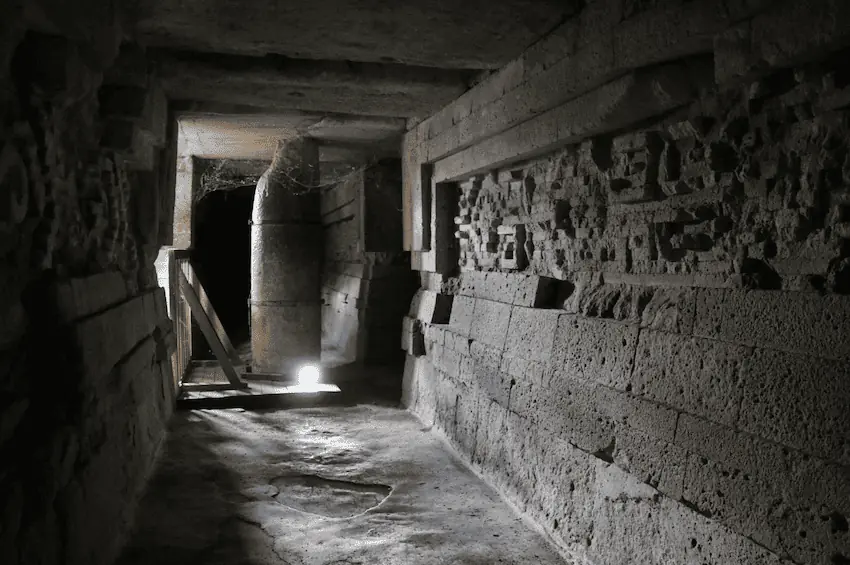 The Spanish-built San Pablo Church sits atop the ruins of Mitla, located 40 km (25 miles) southeast of the city of Oaxaca, in an area that's been occupied for at least 2,000 years. Beginning as a Zapotec village, it eventually became an important political and religious center after the fall of the Mesoamerican city of Monte Albán around A.D. 750. 
While Mixtecas occupied the city around A.D. 1,000, the Zapotecans continued to inhabit the city after the Mixtecas arrival. Some of the decorations on the buildings show the influence of both of these cultures, as well as that of the mysterious Teotihuacán. At its peak, between A.D. 750 and 1521, the city had approximately 10,500 inhabitants.  
Eventually, however, Mitla fell to the Spanish in 1521. 
The name Mitla is a Spanish transliteration of Mictlán, a Nahuatl word that means "place of the dead." Zapotecans called it Lyobaa, which has been translated as "place of rest." It's believed that Milta was a sacred city and one that was considered by its inhabitants to have an entrance to the underworld, where a number of important priests and rulers of Mitla are entombed.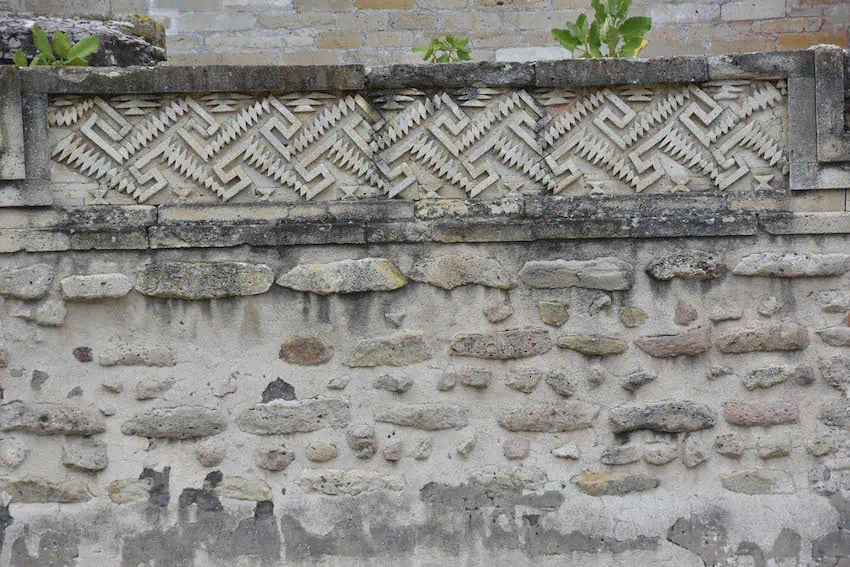 Recently, an archeological survey by a team of international scientists using imaging technology has revealed what the researchers believe is that supposed entrance to the underworld: a hidden pre-Hispanic temple that may have ended up beneath the main site in the colonial era or later due to volcanic activity. 
According to Spanish accounts, missionaries sealed all entrances to the temple upon learning about it. Dominican priest Francisco de Burgoa's 1674 account claimed that the Spanish clergymen believed it was a "back door to hell." 
Of course, this "place of the dead" is currently underground and has yet to be excavated, so there is nothing to see at the moment. But there is plenty to explore at Mitla. 
Mitla's visible ruins consist of five compounds, referred to by the National Institute of Anthropology and History (INAH) as groups. 
The Church Group, also called the Northern Group, and the Columns Group are the most extensively excavated. The Arroyo Group, the Adobes Group (also called Calvario) and the Southern Group have only been partially excavated. Each group consists of rectangular patios surrounded by rooms. 
The main entrance to the ruins leads to the Church Group, where, as its name suggests, the Spanish built San Pablo Church in the 16th century, using materials from destroyed indigenous structures.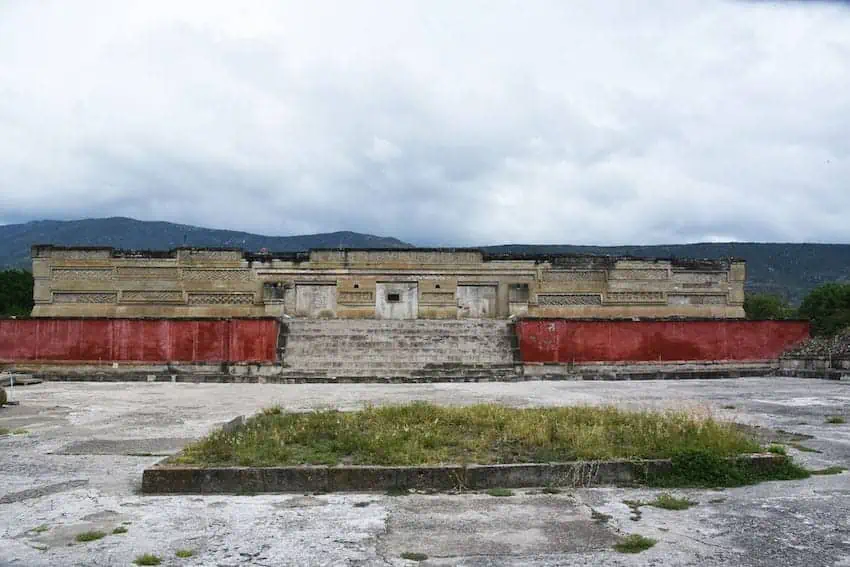 The Spanish razed many pre-Hispanic sites — especially those considered to have political or religious significance — and built over them to demonstrate Spain's power. Zapotecan and Mixtecan royalty and religious leaders lived in the structures of the Church Group before they were displaced by the Spanish. 
According to local legend, it is the altar of this church that obscured the mouth of a tunnel to the supposed "backdoor to hell." 
A short walk away is the Columns Group, so called because of the six columns still standing in one room; these had served at one time to support a roof. The buildings located here were most likely used for civic and religious activities. Tombs 1 and 2, which once held the remains of royalty, are also located here. 
Every structure in Mitla is covered with intricate geometric patterns made from thousands of small stones. Amazingly, no mortar or any kind of glue was used to keep them in place, and each design is unique. The first European explorers who chanced upon Mitla's ruins called them "friezes grecas" because of their similarity to Greek designs. Though historically impossible, this comparison is not baseless; the patterns are meandering and continuous. Some have suggested they resemble ancient textile designs that have been used as storytelling tools.
The Church Group and Columns Group are adjacent, but the other three sites are a short distance away. Unfortunately, signs showing how to get to them are nonexistent, but I was able to get there by asking a couple of people.
When I finally did get to the Arroyo and Adobe groups, the entrance gates were locked. I asked a guard at Group of the North why those sites weren't open and was told it was the responsibility of the local government, not INAH, to open them. He had no idea why they were closed. Given his answer, I decided not to try to make the trek to reach the Southern Group. 
The nearby town of San Pablo Villa de Mitla is a pueblo magico, filled with lovely colonial-era buildings, cafés and restaurants. Adjacent to the ruins are large outdoor artisans' markets that are definitely worth visiting. The site's open daily and although there are websites claiming it opens at 8 a.m. or 9 a.m.; it opened at 10 a.m. on the day of my visit. 
Entrance costs 90 pesos.
Joseph Sorrentino, a writer, photographer and author of the book San Gregorio Atlapulco: Cosmvisiones and of Stinky Island Tales: Some Stories from an Italian-American Childhood, is a regular contributor to Mexico News Daily. More examples of his photographs and links to other articles may be found at www.sorrentinophotography.com He currently lives in Chipilo, Puebla.