The Pueblos Mágicos (Magical Towns) program has added 45 new towns, Tourism Ministry (Sectur) chief Miguel Torruco Marqués reported on Monday. This makes for a total of 177 designated Pueblos Mágicos in the country.
Located in 25 states, the newly added cities have been recognized for their "natural, cultural and culinary richness."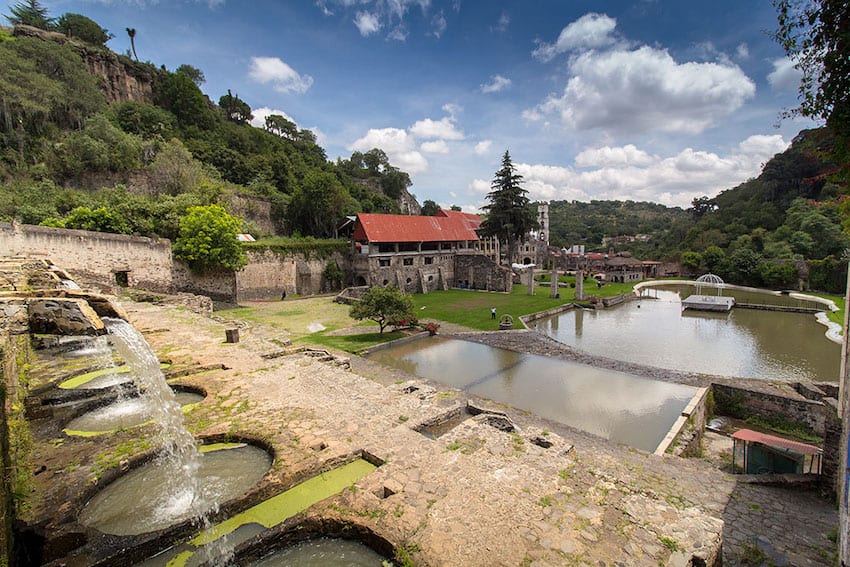 The initiative, which launched in 2001 to promote tourism as a driver for local economic growth, granted the first designation to the former mining town of Huasca de Ocampo, Hidalgo. San Miguel de Allende, Guanajuato, was a Pueblo Mágico from 2002 to 2008, until it became a UNESCO World Heritage Site. Mexcaltitán, Nayarit was stripped of its title in 2009 after failing to uphold conservation standards.
This year's selection process, which took place between May 8 and June 2, was carried out by a technical evaluation and verification committee. Out of 123 aspiring towns, only 45 met the requirements for the coveted designation.
"This is a very important day for tourism activity in Mexico," said Miguel Torruco. "The new towns will attract greater tourist flow, increasing the economic revenue, investment and employment rate for the benefit of our local populations."
Sectur will also continue to promote the "Magic Color Routes" program launched in 2022, to drive the development of Pueblos Mágicos through public art installations.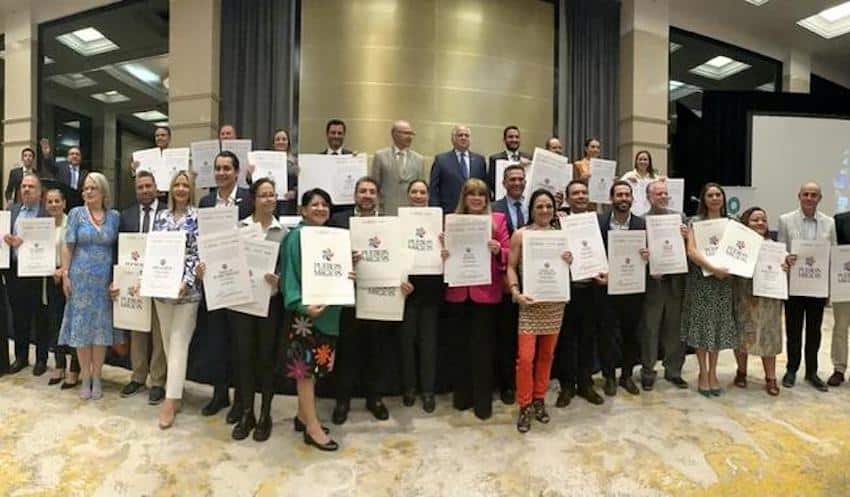 Juan Enrique Suárez, president of the Association of Ministries of Tourism, said that the Pueblos Mágicos are a testament that Mexico is more than a beach destination. "Mexico is much more than sun and sand, and these Pueblos Mágicos provide that," he added.
In the first four months of the year, tourism revenue reached US $10.74 billion from international visitors – 17.5% percent higher than figures reported in 2019 and 17% more than last year.  
The new Pueblos Mágicos are listed below by state: 
Aguascalientes
Pabellón de Hidalgo
Baja California Sur
Santa Rosalía
Campeche
Candelaria
Chiapas
Copainalá
Ocozocoautla de Espinosa
Chihuahua
Guachochi
Hidalgo del Parral
Coahuila
General Cepeda
México state
Jilotepec
Otumba
Guerrero
Ixcateopan de Cuauhtémoc
Zihuatanejo
Hidalgo
Acaxochitlán
Metztitlán
Jalisco
Cocula
Sayula
Temacapulín
Michoacán
Cotija
Morelos
Tlaltizapán de Zapata
Xochitepec
Nayarit
Ahuacatlán
Amatlán de Cañas
Ixtlán del Río
San Blas
Puerto Balleto (Islas Marías)
Nuevo León
General Terán
General Zaragoza
Puebla
Huejotzingo
Teziutlán
Querétaro
Pinal de Amoles
Quintana Roo
Cozumel
San Luis Potosí
Ciudad del Maíz
Tierra Nueva
Sinaloa
San Ignacio
Sonora
San Carlos
Ures
Tabasco
Frontera
Teapa
Tlaxcala
Ixtenco
Veracruz
Córdoba
Naolinco de Victoria
Yucatán
Espita
Motul
Tekax
Zacatecas
Villa Nueva
With reports from El Financiero