Foreign Affairs Minister Marcelo Ebrard and Governor of Nuevo León Samuel García unveiled the new offices of the outsourcing company Tata Consultancy Services (TCS) in Monterrey on Wednesday. 
The unveiling was timed to coincide with the company's 20th anniversary in Mexico.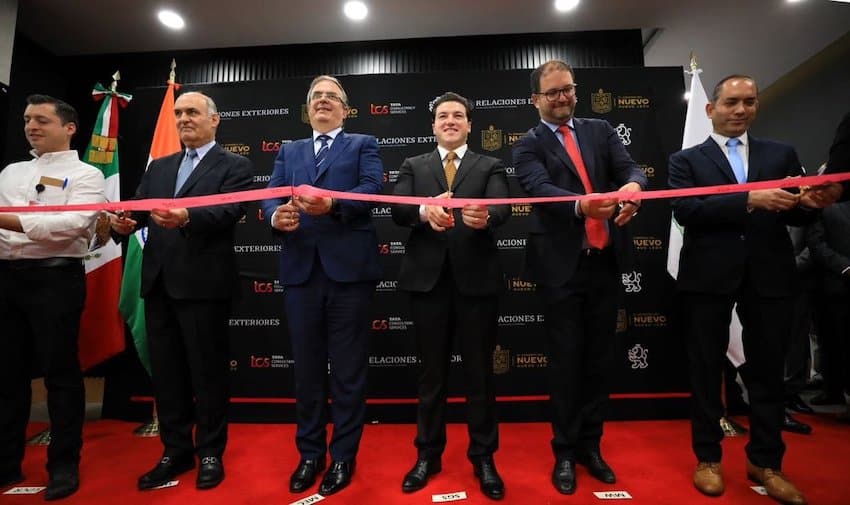 The consulting arm of the Indian conglomerate, headquartered in Mumbai, is one of the largest multinational IT service consulting companies in the world. It operates 16 offices across Latin America, including in Argentina, Brazil, Colombia, Chile, Ecuador, Guatemala, Perú, Uruguay. In Mexico, the firm has offices in Guadalajara, Querétaro and Mexico City. 
From Mexico, TCS  serves more than 260 local and international clients from multiple industries, offering solutions for IT and cloud computing operations.  TCS also provides services for the Internet of Things (IoT), the network that links low-level smart devices such as thermostats, ovens and refrigerators.
Tata's head of Latin America's Nearshore Business Unit, Rajeev Gupta, said that the new business center has employed 700 people in the northern state. It hopes to raise that number to 1,000 before the end of the year. Gupta added that TCS expects to add 2,500 jobs throughout the country as operations expand. 
"Nuevo León is eager for these jobs," García said during his inauguration speech, "high-impact jobs and skilled labor jobs."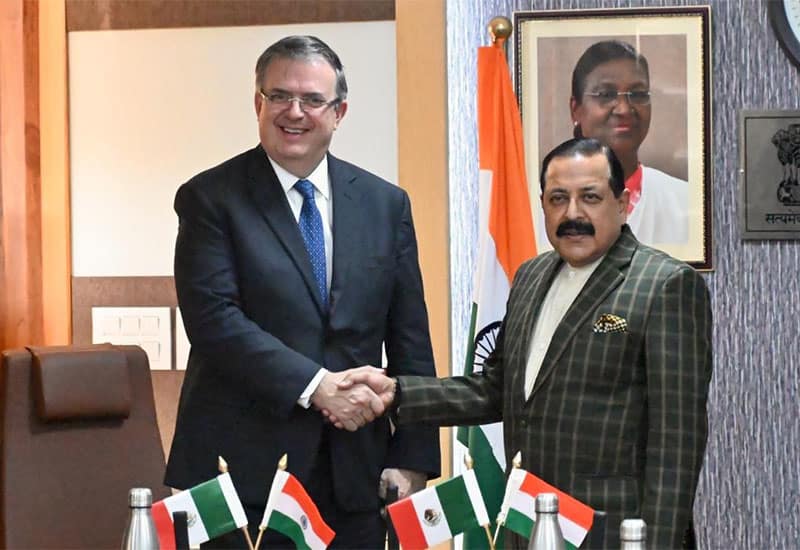 García touted TCS as "the type of [company] that make the perfect ally for Nuevo León, as they promote entrepreneurship and new technologies, transforming families and improving their quality of life." 
CEO of TCS Latin America Marcelo Wurmann added that Monterrey is "key" to the company's expansion in the country. 
"Nuevo Leon is undoubtedly the industrial heart of Mexico, and Monterrey is key for our expansion strategy throughout the country.," he said. 
Mayor of Monterrey Luis Donaldo Colosio, who also attended the inaugural event, said that TCS's latest investment in the city, "strengthens its position as a high-level technological city and the world."
To date, Nuevo León has received direct foreign investment worth US $13.5 billion, estimated to grow to US $18 billion by the end of the year, García told reporters. 
In May alone, Nuevo León announced major investments from international companies, including Brembo, Yinlun, Quanta Computers, Kia Motors and Sungwoo Hitech, as foreign firms flock to nearshore in the state. In March, Tesla announced it will build a Gigafactory close to Monterrey.
During his speech, Foreign Affairs Minister Ebrard told reporters that since his visit to India, where he met with the CEO of TCS, "the relationship between the two countries has continued to improve."
Mexico's presence in India has grown in strategic sectors, he said. 
According to statistics from the India's embassy to Mexico, India was the country's third largest global market  in 2022, primarily due to the export of crude oil. 
Mexican companies like Kidzania, Bimbo Group, Cinepolis, Nemak, Metalsa, Mexichem, Great Foods & Beverages and RuhrPumpen have all made recent investments in the Asian country.   
Mexico's investments in India reached US $610 million last year.   
With reports from El Financiero, La Jornada and SDP Noticias.