Governor of Nuevo León Samuel García announced this week that South Korean automobile manufacturer Kia Motors and parts manufacturer Sungwoo Hitech will expand their production in the northern state, to focus production on the electric vehicle (EV) market.
The news came as García traveled to the East Asian country this week for a forum seeking cooperation between Latin America and South Korea. Mexico's Foreign Minister Marcelo Ebrard recently met with his South Korean counterpart to discuss the strengthening of trade ties between the two countries. 
García announced the Kia investment on Twitter, where he shared a photo of an EV9 SUV. 
"More good news! Nuevo León consolidates as the electromobility hub: Kia once again bets on Nuevo León with an investment to expand its plant and produce two Kia car models," the tweet said. While he did not share many details, he suggested that the investment from Kia was "multi-billion." 
"Nuevo León's moment is today," he added, saying that the "economic boom" will benefit everyone in the state "with new employment opportunities, a healthier environment and the best conditions for investments." 
García said that the investment could reach around US $1 billion, but he later erased that part from the post. The company has not released details on the investment yet.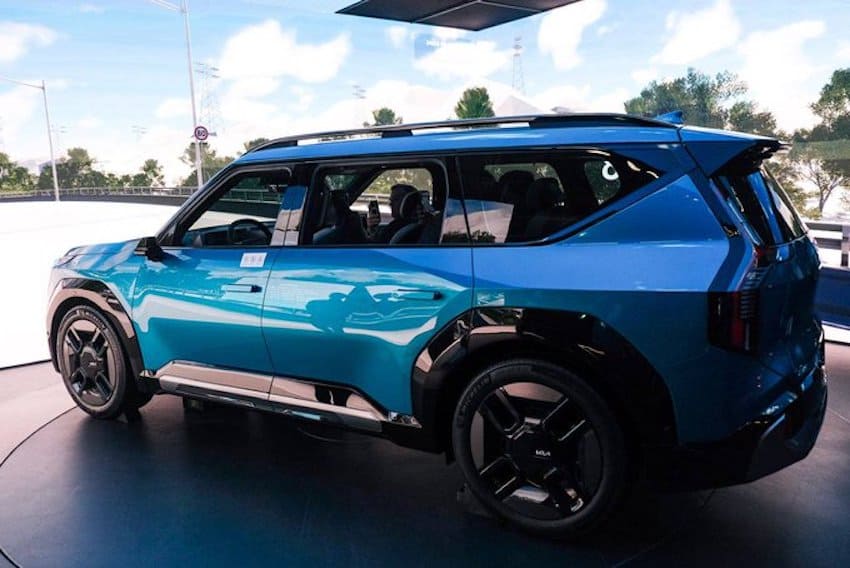 According to García, Kia Motors' investment will turn Nuevo León into the state that manufactures the most EVs in Mexico: the Tesla model (in March Tesla announced it will build a gigafactory in Nuevo León), Kia Motors' models and the electric bus Navistar.
In 2016, Kia Motors opened a plant in Pesquería, Nuevo León, near the city of Monterrey to manufacture the Kia Forte and Kia Rio models. The plant employs 3,000 people, produces 400,000 vehicles per year and houses education and testing centers. It is the company's only plant in Latin America. 
As well as announcing the expansion of the Kia plant, García said that Sungwoo Hitech will also expand its current production in Pesquería with an additional US $300 million investment, including in producing hydrogen-powered vehicles. This will be the third expansion by Sungwoo Hitech, with the first being in 2016. 
According to Cluster Industrial, the new factory will have a surface area of over 48,000 square meters and will generate 1,500 new jobs. 
García also said that he will look to bring the company's research and manufacturing plant to Nuevo León. Sungwoo Hitech currently produces batteries for EVs and passenger drones in South Korea.
"Just as you heard it," García said in a tweet, "[Sungwoo Hitech] manufactures electric cars, which are drones to transport cargo and passengers like a helicopter […] we want to bring this to Nuevo León." 
García has declared he plans to turn Nuevo León into the "Silicon Valley of Mexico and Latin America." While his plans for the state aim high, Mexico as a country still faces challenges for the domestic EV industry, such as a lack of infrastructure and price accessibility. However, even in the national market, sales of hybrids and electric vehicles have steadily risen. In January and February this year, 2,022 plug-in hybrid or fully electric vehicles were sold, representing an increase of 65.87% compared to the same months last year. 
 With reports from Energy World, La Lista and Cluster Industrial