Buoyed by work on public infrastructure projects such as the Maya Train railroad, Mexico's construction sector is booming.
The value of construction sector production surged 45.8% annually in seasonally adjusted terms in August to reach its highest level since President López Obador took office almost five years ago, according to data from the national statistics agency INEGI.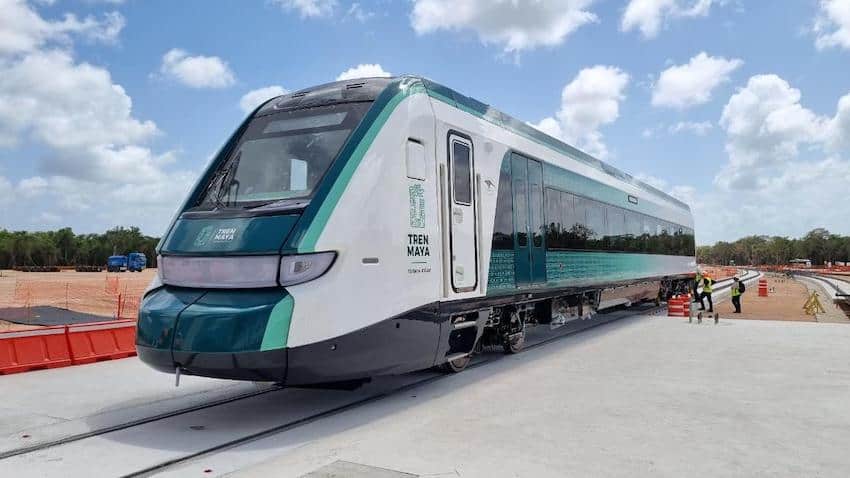 Construction sector activity was worth an estimated 63.16 billion pesos (US $3.45 billion) in August. Just over 37% of the total came from residential, industrial, commercial, educational and healthcare building projects – whose value increased 20.5% compared to August last year – while 33.2% came from "transport and urbanization projects," including rail, highways and airports, whose value increased by an impressive 133.7%.
Almost 10% of the total came from oil and petrochemical projects, including work on refineries, but the value of construction in that sub-sector declined 2% in annual terms.
Published Monday, the results of INEGI's National Survey of Construction Companies also showed that the number of people employed in the construction sector increased 1.9% compared to August last year, hours worked rose 9.8% and average wages grew 5.5%.
Private sector projects contributed to 52.4% of the overall value of construction sector production, while the other 47.6% came from public projects, with transport ones generating the lion's share of the total. Gabriela Siller, director of economic analysis at Mexican bank Banco Base, said that the public sector share of the construction value total was the highest on record.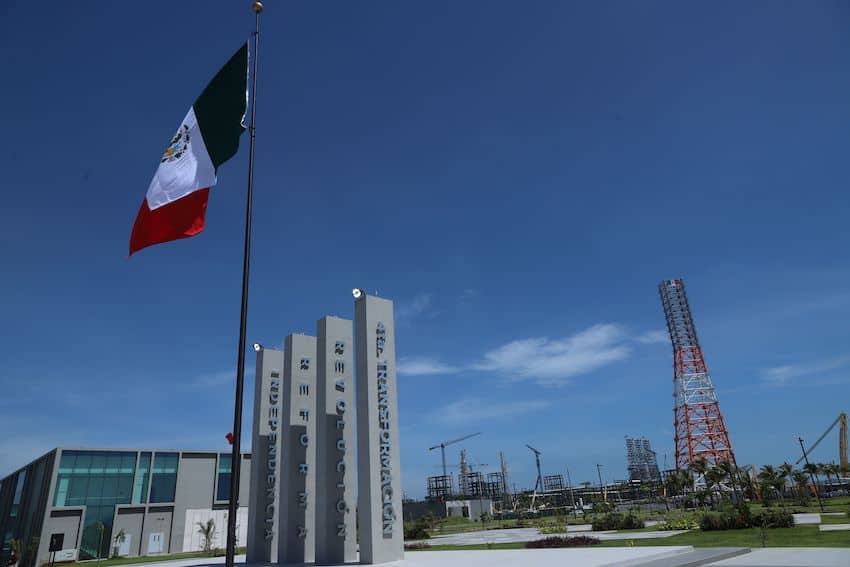 The federal government is currently working on a range of infrastructure projects including the Maya Train railroad in southeastern Mexico, the modernization of tracks across the Isthmus of Tehuantepec and the new Pemex oil refinery on the coast of Tabasco. The newspaper El Economista noted that those public projects, and others, were to a large extent responsible for the positive construction sector results in August.
President López Obrador has pursued an ambitious infrastructure-building agenda since taking office in December 2018. In addition to undertaking work on the aforesaid projects, his administration has built the Felipe Ángeles International Airport north of Mexico City, water infrastructure in several states and over 2,000 state-owned "Wellbeing" banks, among other projects. The new Tulum airport and the Mexico City-Toluca passenger train line are scheduled to be completed soon.
Month-over month construction growth 
The total value of construction sector production in August was up 5% compared to July, continuing a month-over-month winning streak that began in March. Construction sector worker numbers increased 0.9%, hours worked rose 1% and average salaries jumped 3.3%.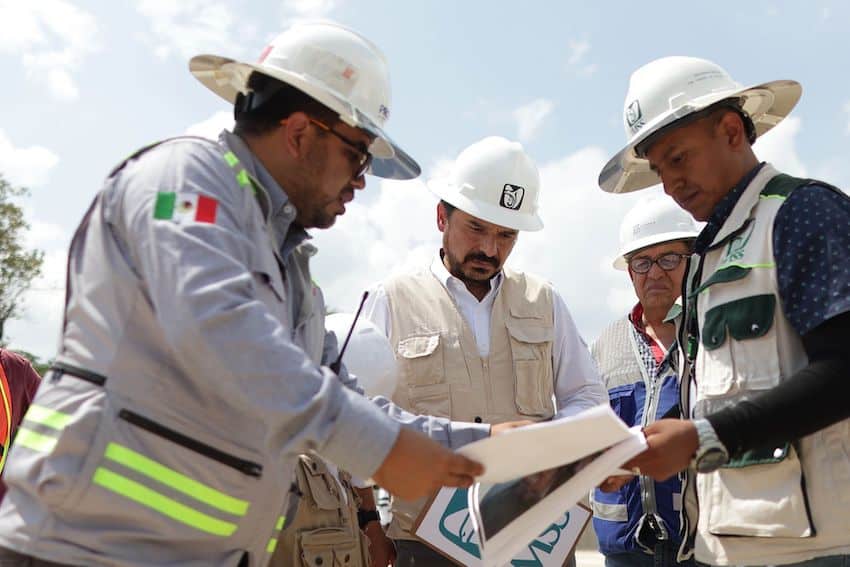 Which states drove the positive results in August?
Quintana Roo, the Caribbean coast state where work on the Maya Train and the Tulum airport is nearing completion, captured the largest share of the construction pie in August, with 15.8% of the total value of production.
Ranking second to fifth were:
Campeche (8.2%) – another state through which the Maya Train will run.
Nuevo León (7.9%) – a leading destination for foreign investment.
Jalisco (5.3%) – one of Mexico's most industrialized states.
Mexico City (4.9%) – the national capital.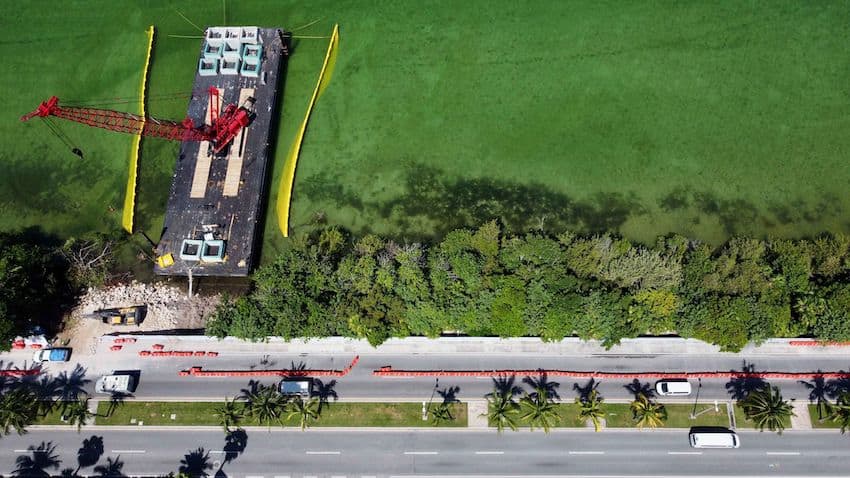 Almost 43% of the total value of transport and urbanization projects was concentrated in Quintana Roo in August, while Tabasco accounted for 38% of the oil sector construction value.
Julio Santaella, an economist and former president of INEGI, said on the X social media site that the value of construction projects in Tamaulipas was up 77.4% in August compared to a year earlier, while increases of 41.1% and 39% were recorded in Coahuila and Chihuahua, respectively.
Santaella said that those gains were "congruent" with the nearshoring phenomenon, in which foreign companies relocate to Mexico to be closer to the United States market.
The outlook for the construction sector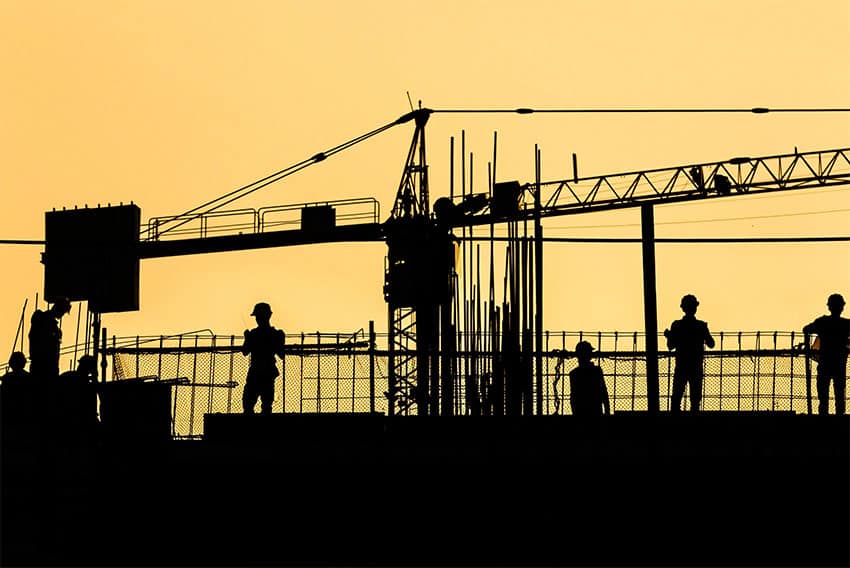 Gabriela Siller said on X that construction sector growth is expected to continue in 2024 due to the government's increased expenditure on its signature infrastructure projects.
However, she warned that the value of construction sector production could "plummet" in 2025 due to a lack of government resources for large infrastructure projects.
Private sector construction could potentially offset a decline in infrastructure spending during the term of the next government given that large amounts of foreign investment are expected to flow into the country as more companies set up shop in Mexico as part of the nearshoring phenomenon.
About one-third – 33.9% – of total private sector construction production in August came from industrial and commercial building projects, whose value increased 23.3% on a year-over-year basis.
Those figures could grow in the near term given that many foreign companies – including Tesla, Ternium and Kawasaki – have announced plans to build plants in Mexico, but have not yet acted on those plans.
With reports from El Economista