Elon Musk's interest in Mexico isn't limited to building a Tesla gigafactory in Nuevo León.
Starlink, the satellite internet service of Musk's spacecraft manufacturer SpaceX, has been operating in Mexico for some time, and now appears to have a lucrative contract with the federal government to provide connectivity in rural areas of the country, according to Reuters.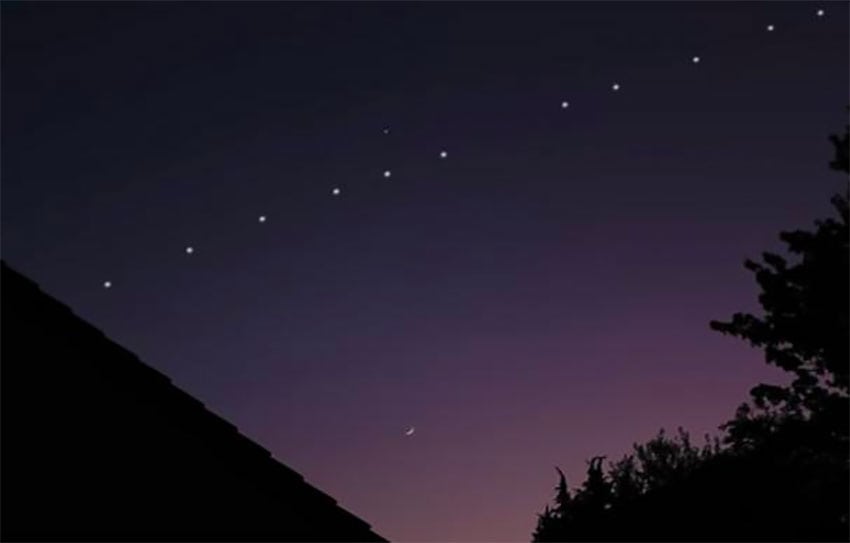 Starlink on Oct. 18 won a tender from the state-owned Federal Electricity Commission (CFE) to provide internet services through December 2026, the news agency said on Monday. Its reporting was based on a draft contract and another CFE document it saw.
The value of the contract is between 887.5 million pesos (US $50.6 million) and 1.77 billion pesos (US $101.3 million), Reuters said.
A bid made by Starlink beat those of two other companies because it "offered the best conditions in terms of price," the CFE document said.
According to the draft contract, Starlink's obligation is to provide infrastructure for CFE's rollout of internet access in rural Mexico. President López Obrador has made the provision of internet connectivity in isolated areas a priority of his administration.
The agreement between Starlink and the CFE began last month and concludes Dec. 31, according to the draft contract which was slated to be formalized on Oct. 20. Reuters said that neither a representative for the internet service nor the CFE immediately responded to its inquiries as to whether the contract had indeed begun.
Starlink has already collaborated with the Mexican company GlobalSat on the delivery of internet services to residents of rural areas. The latter has won two CFE contracts and has been using Starlink antennas since February.
Musk, the world's richest person, announced in March that Tesla would build a large electric vehicle plant – a gigafactory – in Santa Catarina, a municipality just west of Monterrey that borders Coahuila.
He confirmed last month that the plant would be built, but indicated that he was hesitant to "go full tilt" on the project due to current global economic conditions and uncertainty.
Nuevo León Governor Samuel García said in September that Tesla and its suppliers would invest US $15 billion in the northern state, with about $10 billion of that amount expected to go to the gigafactory.
With reports from Reuters