Mexican boxer Saúl "Canelo" Álvarez retained his undisputed super-middleweight championship with a unanimous decision over Jermell Charlo in Las Vegas on Saturday night, although some critics felt the fight was boring.
The 168-pounder from Guadalajara, Jalisco, became the first boxer in history to defend his titles at least three times during the era when four organizations have bestowed championship belts.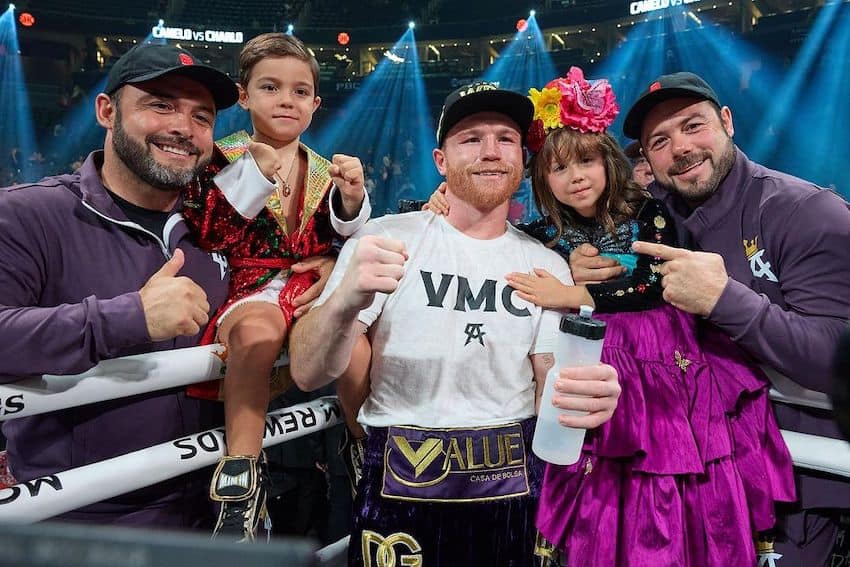 His dominant performance at T-Mobile Arena — two judges scored the fight 118-109, the other 119-108 — allowed him to retain his WBC, WBO, WBA and IBF super-middleweight titles.
His record of 60 wins, 2 losses and 2 draws includes 39 knockouts. Charlo, who fell to 35-2-1, was trying to move up two weight classes from junior middleweight (154 pounds), where he is the undisputed champ.
Álvarez became the king of the super-middleweight class in November 2021 when he knocked out Caleb Plant to grab the IBF title, adding it to his other three world titles.
Canelo then lost a non-title bout to light heavyweight Dmitry Bivol of Russia before defending all four belts in September 2022 and May 2023 bouts. All three were lukewarm efforts that left some people wondering if the 33-year-old's best days were behind him.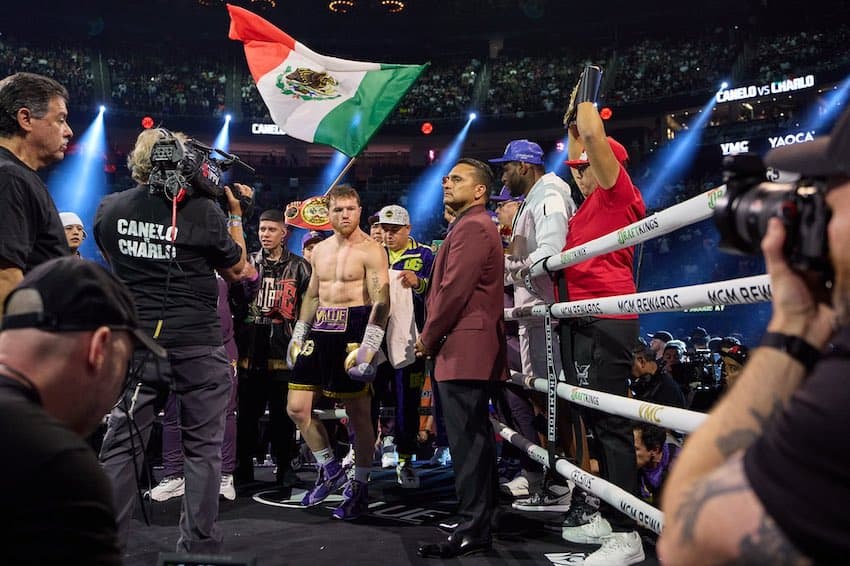 "I understand what people are saying, and I agree," Álvarez said before the fight. "I didn't look my best in my last few fights, but I also know why. You're going to see something different this fight. It's going to be good."
Rather, the fight plodded along, and instead of notching a 40th knockout victory, Álvarez appeared frustrated as he looked for Charlo, also 33, to open up and give him some counterpunching opportunities. He did floor Charlo with an overhand right in Round 7, but that was it.
"I'm not disappointed for not knocking him out," the right-hander said afterward. "I feel spectacular … That's why there are 12 rounds, to show who is the best. No one is capable of beating this Canelo."
In the broadcast on Mexican television networks, commentator and Boxing Hall of Famer Julio César Chávez lashed out at both boxers for turning in such a boring fight.
"Oh, sorry, sorry," he said, after dropping an insult, "[it's just that fans like us] are very angry. They aren't throwing any punches."
Still, Álvarez became the fourth Mexican boxer to reach 20 victories in world championship fights, joining Ricardo López, Marco Antonio Barrera and César Chávez himself, whose career record of 107-6-2 included 86 knockouts.
As for his next fight, Álvarez did not cite an opponent, just a date. 
"May 5 against whoever. I don't care."
With reports from Milenio, ESPN and Fox Sports