The Mexican Football Federation (FMF) has fired head coach Diego Cocca after just four months and a mere seven games in charge of "El Tri", as the Mexican men's national soccer team is known.
The 51-year-old Argentine, who left as head coach of the Liga MX Tigres earlier this season, oversaw a disastrous term for the national team, winning just 3 games and suffering a humiliating 3-0 defeat by long-time rivals the United States on Thursday. His record of 3 losses, 3 draws and 1 defeat was enough to see him ousted by the FMF.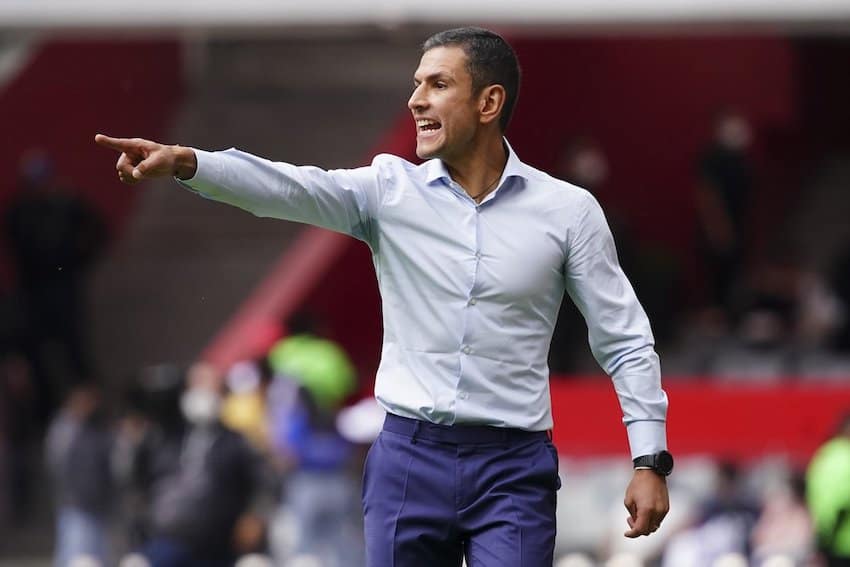 Sporting Director Rodrigo Ares de Parga was also removed from his post, as part of an intensive restructure by the Federation.
"In the last week, I have found many deficiencies, in planning, logistics and leadership," FMF president Juan Carlos Rodriguez said in a video statement on Monday.
"A game against the United States can be lost, there's always that risk because this is football and the win can go one way or the other. What cannot be accepted was the way in which it happened," he continued.
The appointment of Cocca and Ares de Parga was intended to represent a new dawn for Mexico after a disappointing 2022 World Cup performance, which saw "El Tri" eliminated in the group stages – and led to the departure of previous coach Gerardo "Tata" Martino.
The FMF named former Mexico Under-23 coach Jaime "Jimmy" Lozano as interim chief, while searching for a new coach.
The Mexico national team is currently ranked 15th in the world by FIFA, two places behind the United States.