I've long been a fan of flavors like salted caramel ice cream, chocolate covered pretzels, caramel popcorn (Cracker Jack anyone?) or a dark chocolate tart sprinkled with delicate sea salt. But until recently, I didn't understand what that combination of salty and sweet does to our taste buds.
I knew that in cooking and baking, salt enhances the flavors of other ingredients; a tiny bit of salt goes a long way in "brightening" even complex flavors as well as acting as a balance to the sugary sweetness of desserts. That half teaspoon of salt in a recipe for, say, 48 cookies, a batch of vinaigrette or sprinkled on veggies makes a big difference in the final taste of the dish.
What I didn't know is that salt acts like a secondary "sugar detector" in our body, signaling taste sensors not normally reactive to sweetness that sugar is present. Those "extra" sensors (on our tongue and in our intestines) calibrate and layer sweetness to an entirely different platform, one with more complexity and deeper, richer flavors.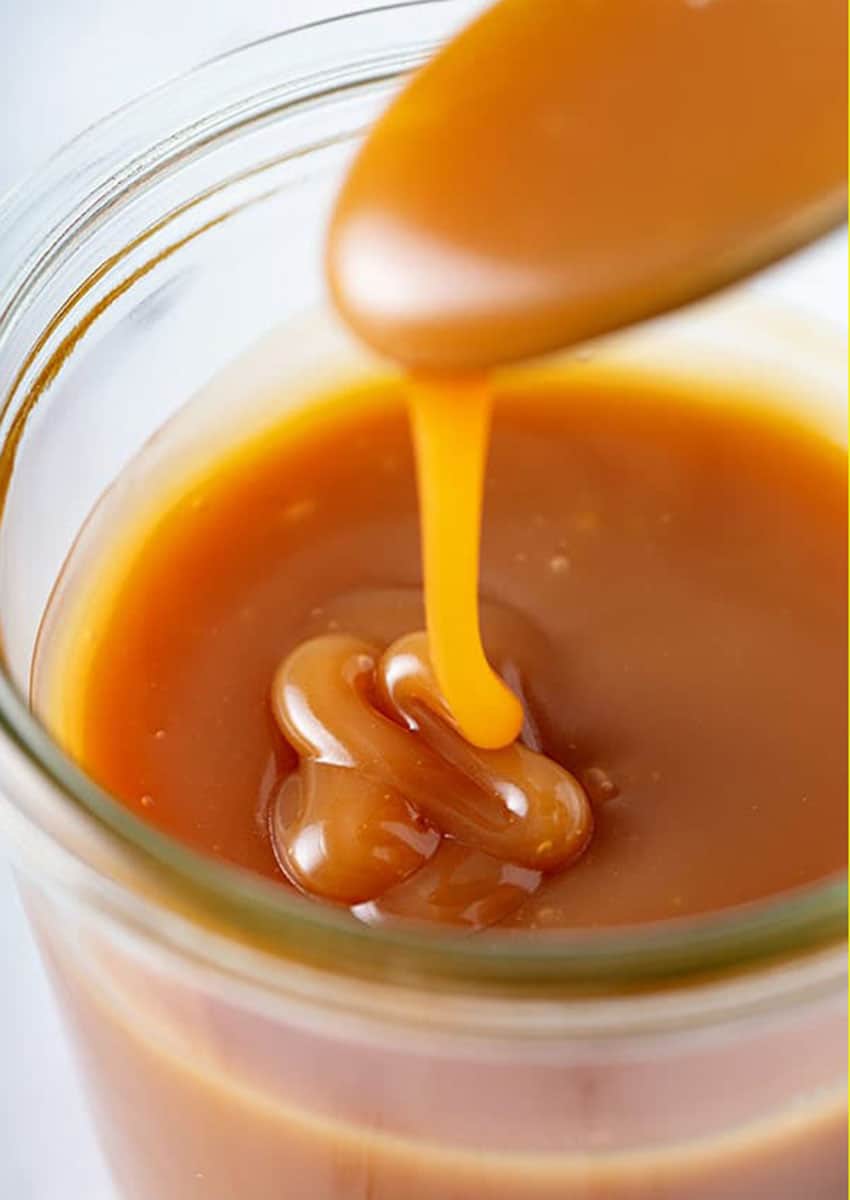 In a culinary conundrum, the combination of salty and sweet is both indescribable and imperceptible, conspicuous and discernable, all at the same time. (For a complete scientific explanation, go here.) Our bodies genetically crave both sugar and salt — for energy and basic survival — so when the two are combined, our bodies respond happily and enthusiastically.
Mothers all over the world, in an unending quest to get their kids to eat healthy foods, have known this for generations. (Peanut butter and jelly anyone?) If it tastes good, we'll eat more of it.
Tweaking a recipe to add the extra layer of taste can be as easy as sprinkling flaky sea salt on top of chocolate chip cookies or brownies before they bake; adding crushed, salted peanuts to banana bread; or sprinkling these Salted Chocolate Bits (below) into granola or over ice cream. Feeling more inspired or curious? Check out the recipes below and see what you think.
Salted Caramel Sauce
1 cup sugar
½ cup heavy cream
2 Tbsp. unsalted butter
¾ tsp. salt or to taste
In medium saucepan over medium-high heat, combine sugar with ¼ cup cold water. Cook without stirring until sugar turns deep amber, approximately 10–12 minutes. Meanwhile, warm cream in small saucepan. When caramel thickens and turns correct color, slowly whisk in warm cream; simmer and stir until smooth, 2–3 minutes. Remove from heat; quickly whisk in butter and salt. Best served warm. Makes about 1½ cups.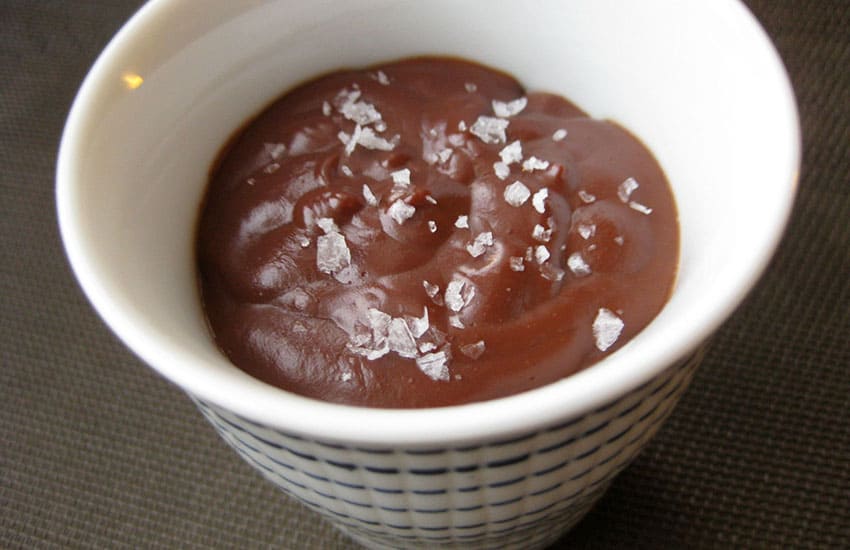 Salted Chocolate Pudding
¼ cup plus 1¾ cups whole or other nondairy milk
2½ Tbsp. cornstarch
½ cup sugar
⅓ cup dark chocolate, chopped (not chips)
3 Tbsp. cocoa powder
1 tsp. vanilla
¾ tsp. sea salt
In small bowl, whisk the ¼ cup milk and cornstarch until smooth. Set aside.
In medium saucepan, combine remaining 1¾ cups milk, sugar, chocolate, cocoa, vanilla and salt. Heat over medium-low heat, whisking until chocolate melts. Whisk cornstarch mixture into chocolate mixture. Reduce heat to low. Continue stirring briskly as mixture comes to a simmer and thickens.
Continue cooking 1–2 minutes until pudding thickens and starts to bubble. (Be careful not to burn!) Remove from heat, pour into 4 ramekins or bowls. Let cool, cover with parchment or plastic wrap; refrigerate until set.
Salted Chocolate Bits
8 oz. finely chopped bittersweet chocolate (not chips)
½ tsp. sea or kosher salt
Line a pie plate with plastic wrap. Melt chocolate in double boiler or on low in a microwave. Stir in salt.
Using a spatula, spread chocolate on prepared pie pan, making a layer ⅛-inch thick (shape doesn't matter). Press plastic wrap against the surface; freeze at least 45 minutes. Chop or break into bite-size bits when ready to use.
Sweet Corn Pudding
3 ears fresh corn, shucked and cut into 3-inch pieces, or 2¼ cups frozen partially thawed kernels*
3 cups milk (or unsweetened oat milk), plus more as needed
1 tsp. vanilla
¾ tsp. salt
¼ cup sugar
2 Tbsp. cornstarch
2 large egg yolks
Combine the corn, milk and salt in a medium saucepan. Set over medium-high heat; bring to a simmer. Immediately reduce heat to low, partly cover with a lid and gently simmer, stirring occasionally, until fragrant, about 30 minutes. Turn off heat, remove cobs or strain to remove kernels. You should have about 2 cups milk. If needed, add more milk.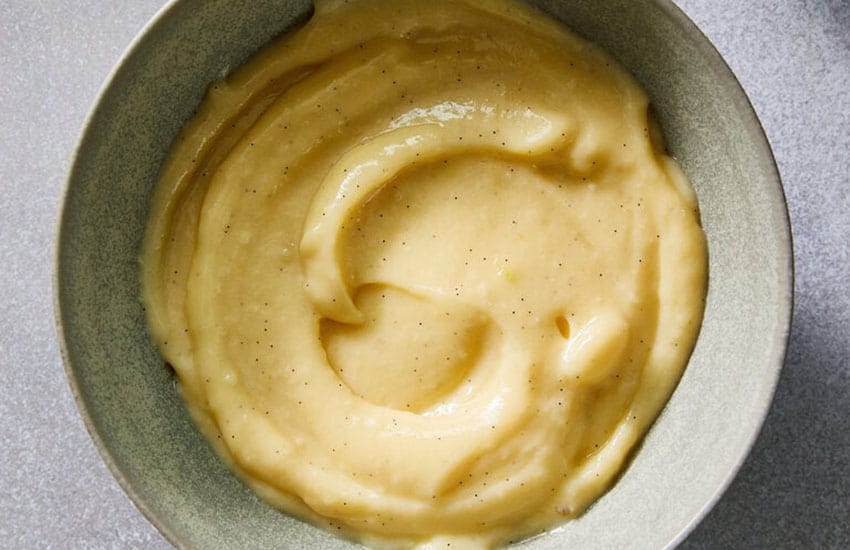 In medium bowl, whisk sugar, cornstarch and egg yolks. Add ¼ cup of the hot corn milk; whisk vigorously until smooth. Add this cornstarch mixture to the large pot of corn milk; bring to a simmer over medium heat, whisking constantly until pudding thickens, bubbles and coats the back of a spoon, 3–5 minutes. Stir in vanilla. If there are lumps, strain pudding mixture through a sieve, discarding any solids.
Spoon pudding into individual bowls; eat while warm, or place parchment paper on surface of the pudding (so a skin doesn't form), cover and refrigerate.
* Note: Don't use canned corn, as canning changes the texture and consistency.
Salted Chocolate Chunk Shortbread Cookies
1 cup plus 2 Tbsp. cold salted butter (2¼ sticks), cut into ½-inch pieces
½ cup granulated sugar
¼ cup grated piloncillo or brown sugar
1 tsp. vanilla extract
2½ cups flour
6 oz. semisweet or bittersweet dark chocolate, chopped in small chunks
1 egg, beaten

Optional

: Fine demerara sugar, for rolling
Flaky sea salt, for sprinkling
Line two baking sheets with parchment. Beat butter, both sugars and vanilla on medium-high till fluffy. Slowly add flour, then chocolate chunks; mix just enough to blend.
Divide dough in half, placing each half on a large piece of plastic wrap. Fold plastic over so it covers the dough. Using your hands, form dough into a log shape, rolling it on the counter to smooth it out. Each half should form a 6-inch log, 2-2¼ inches in diameter. Chill until firm, about 2 hours.
Heat oven to 350F/177C. Brush outside of logs with beaten egg; roll in demerara sugar, if using.
Using a serrated knife, cut each log into ½-inch-thick slices. Place on prepared pans 1-inch apart. Sprinkle with flaky salt. Bake until edges begin to brown, 12–15 minutes. Let cool slightly before eating them all.
Janet Blaser is the author of the best-selling book, Why We Left: An Anthology of American Women Expats, featured on CNBC and MarketWatch. She has lived in Mexico since 2006. You can find her on Facebook.