Ready to join the pickleball revolution in Mexico, the fastest growing sports phenomenon in the world? Whether you're a resident or vacationer, Paul Carlino, a Washington DC transplant living in San Miguel de Allende and founder of Pickleball Mexico, helps inform us what's in a game, why it's a game for all ages, why you'll be addicted and where to play in Mexico. 
Pickleball is fun, healthy, easier than tennis and super sociable.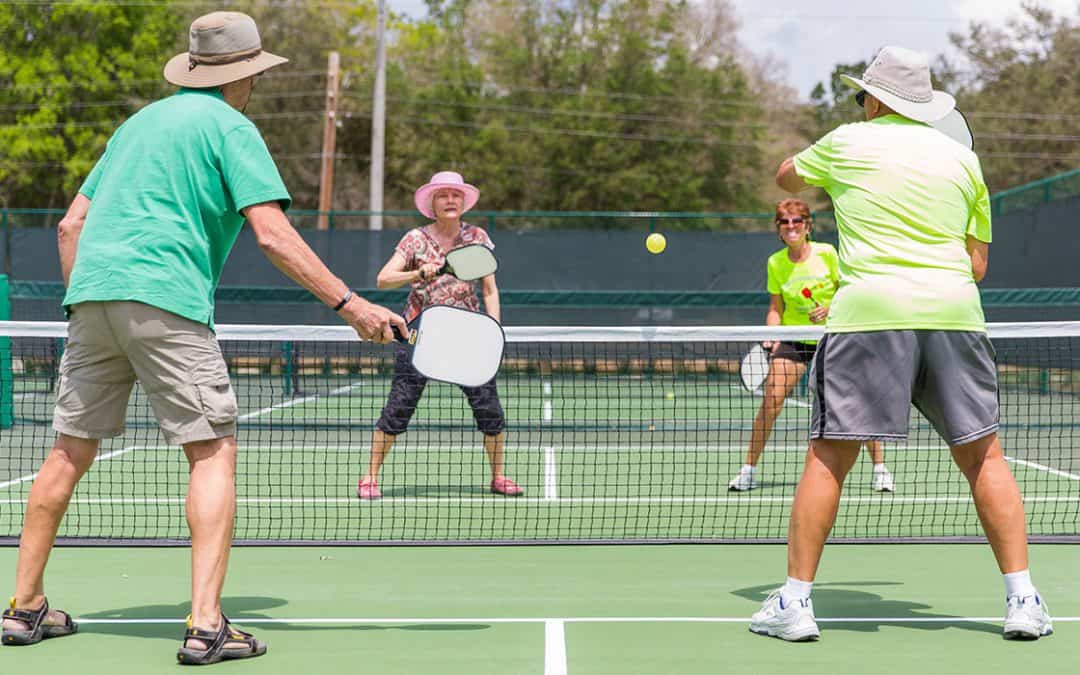 If you've walked past your local tennis court lately, you might have noticed someone's made the court smaller and heard the soft thwack of a wiffle ball as the doubles partners with paddles hit it back and forth over a short net and the whoops of laughter from people having a really good time. Paul Carlino, a 53-year-old expat living in San Miguel de Allende, tells MND that he's "crazy for pickleball" and that "anyone can play." 
 A combination of tennis, badminton, and ping-pong, it was invented by three Dads from Seattle in 1965 for their kids, and as one of many myths has it, was named after the dog Pickles, who kept running away with the ball. This year, it was the fastest-growing sport in America for the third year in a row, according to the Sports & Fitness Industry Association, and as reported by Vanity Fair, celebrities like George Clooney, certain Kardashians, Leonardo DiCaprio, Bill and Melinda Gates, and the rest of us with little to do in the pandemic, have taken it up, playing 3 or 4 times a week at least.  The rules are simple, and matches — played to 11 points — can be as quick as 15 minutes, as well as being low impact with movements that favor speedy reflexes but that don't require super strength or endurance.
You can play and "vacay" all over Mexico.
In Mexico, you'll find courts all over the country with natives and expats fast joining the fad.  There's a mass of public courts, and investors and sponsors are racing to surf the wave of new clubhouses and competitions. Jhon Chebaux, a young Mexican, tells MND that the first dedicated clubhouse, Pickleball Santa Fe, opened 5 months ago in Mexico City, and that he'd happily play every day! "I love that pickleball crosses all cultures and all ages. We have Eddie, a 71 year old American who plays tournaments with Aline, a 12 year old Mexican, who could be a pro someday".   
And yes, there are the bright young stars of pro pickleball, like 16-year-old Anna Leigh Waters and 24-year-old Ben Johnson, who are storming the league circuits in the US.  Its status as an Olympic sport is right around the corner, according to the International Federation of Pickleball.  
But you don't even need to be competitive, let alone be intimidated by the pros. The most popular places to stay and play, where you can immerse in the pickleball universe of clinics, tournaments, meet-ups and fiestas are in Baja, Ixtapa, Zihuatanejo, Cabo San Lucas, and Cancun. "The game has developed a passionate following due to its friendly, social nature, and its multi-generational appeal," says Laura Gainor, a representative for USA Pickleball.
Whether you think you're the best or worst athlete, anyone can play pickleball!
When Paul Carlino, his wife, daughter, and now 18-year-old son left Washington DC to live in San Miguel de Allende (he wrote a book about their travels over a year in a VW through Mexico and Central America), he thought he'd take up tennis to stay fit.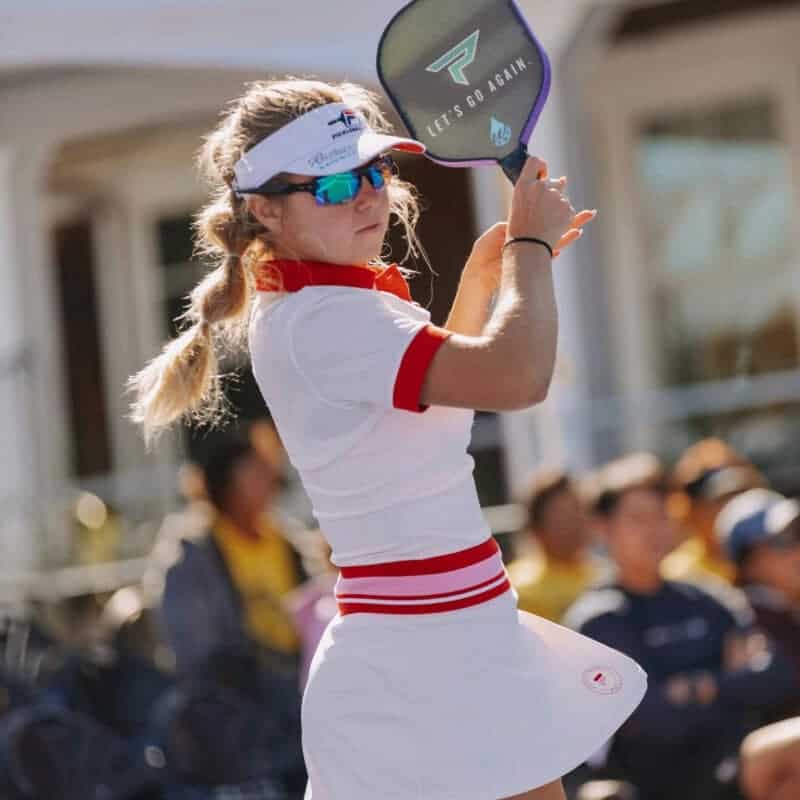 "But when I saw everyone playing pickleball on the nearby courts at the local Deportivo, there were octogenarians, middle agers, teenagers, and it looked much easier and so much more fun. Basically, the balls don't come as quickly at you, there's not so much court you have to cover and there's a slower reaction time. I considered myself pretty good by the second game! Everyone does, because it's easy to learn and you don't have to be competitive. Even all the gear is simple and affordable.  I started meeting Mexicans and expats,  formed a community of friends and got hooked. Now my son is hooked too, and like many other 'pickleballers,' we're entering tournaments all over the country together."  
They will attend the tournament at Cosmic Pickleball Club in Queretaro in November, where the purse is 100,000 pesos, and far cheaper to enter than an equivalent US competition.  Paul says one of the other significant benefits for him about pickleball is that he and his son have formed a glue-tight bond, where they talk about games, strategize and even learn better Spanish!  "A lot of the Queretaro pickleball group are young Mexicans, like director Oscar Arroyo, whereas we have more of a range of older expats in San Miguel.  So it's fun to really mix it up, and we've become a massive and strong community.  One of our guys in the group ran into health issues and the San Miguel Pickleball Club united to raise money for him."  Gloria Sainz, president of the San Miguel club, even met her husband over the nets!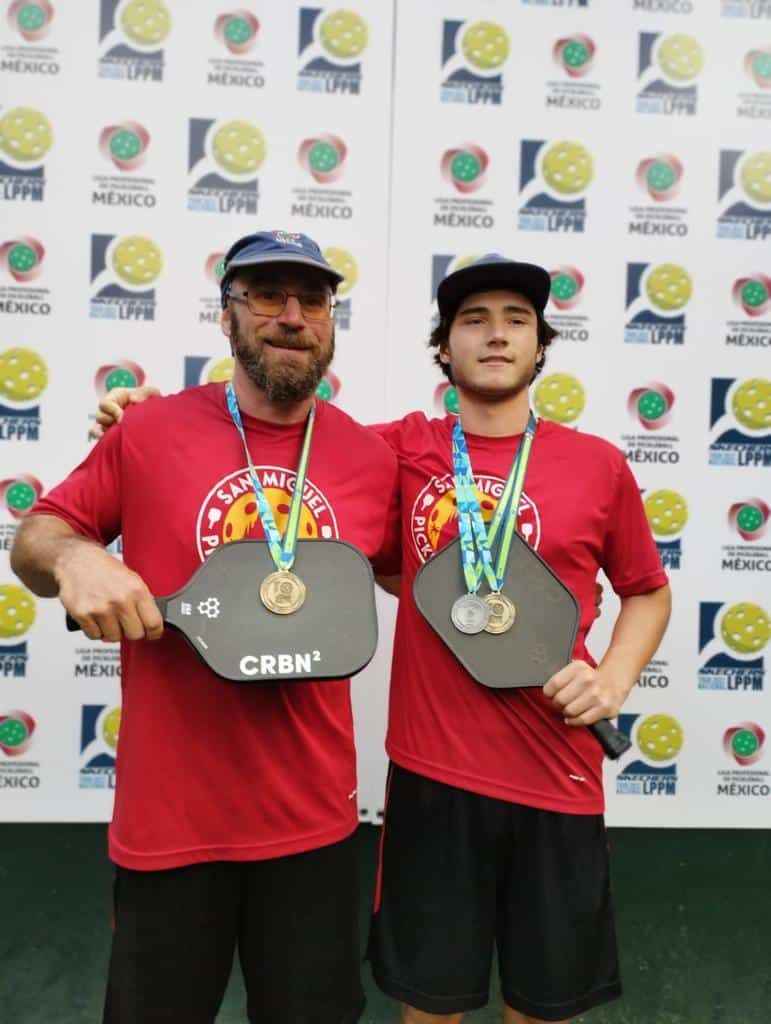 Paul is so smitten with the pickleball culture that he and two of his friends, both expats in Mexico, have set up Pickleball Mexico, which will act as a comprehensive resource for everything Pickleball in Mexico. 
Want to try a pickleball vacation?  It's a social movement!  
If you start heading down the glorious rabbit hole of exploring pickleball "play and vacay" in Mexico, which I did, you'll discover special deals on all-inclusive stays that include family, doubles and ladies-only tournaments, rated round robins, open play, dinners, fiestas and a whole vibrant, multicultural social scene, 
Tres Palapas in Los Barriles, Cabo San Lucas, bills itself as Mexico's number one pickleball destination and according to its website, one of the most popular globally. With the beaches, weather, and cross-cultural, inclusive crowd, its appeal is not surprising. They're hosting the Mexico National Tournament in May and their team tournament in January offers 100,000 pesos in prize money. There's also a big scene in other beach destinations like Lake Chapala, Zihuatanejo and Cancun and the Mazatlan International Pickleball Experience "MIPE" takes place May 3rd-9th, 2024 and takes group bookings. 
And finally, here's a fun fact. This multicultural, multilingual, all-ages phenomenon that's exploding in Mexico bears one of the classic signs of a social movement: its very own lingo.  Paul Carlino, the pickleball convert turned expert writes, "There are a lot of cute word-plays you can make with terminology from the game. When a player gets caught in the area of the court called "the kitchen," you can say something clever like, "You're really cooking now!"  Also, it is called "dinking" when players hit the ball softly back and forth over the net. This has increased T-shirt and hat sales that have phrases such as, "I love to drink" and "I drink, therefore I am." A recent pickleball tournament held in the US was called "Dink-o de Mayo."
Paul tells MND, "Whoever you are, you can play pickleball and be good at it. Tennis was a bit daunting; I knew I wouldn't stick with it. Everything about Pickleball is great for health and happiness.  Even when I lose!" 
Henrietta Weekes is a writer, editor, actor and narrator. She divides her time between San Miguel de Allende, New York and Oxford, UK.