Amid the ongoing war between Israel and Hamas, two Mexican Air Force planes carrying 276 Mexican passengers departed the Ben Gurion International Airport near Tel Aviv on Tuesday.
The two humanitarian flights are scheduled to land at the Felipe Ángeles International Airport near Mexico City on Wednesday afternoon after stopovers in Turkey, Ireland and Canada.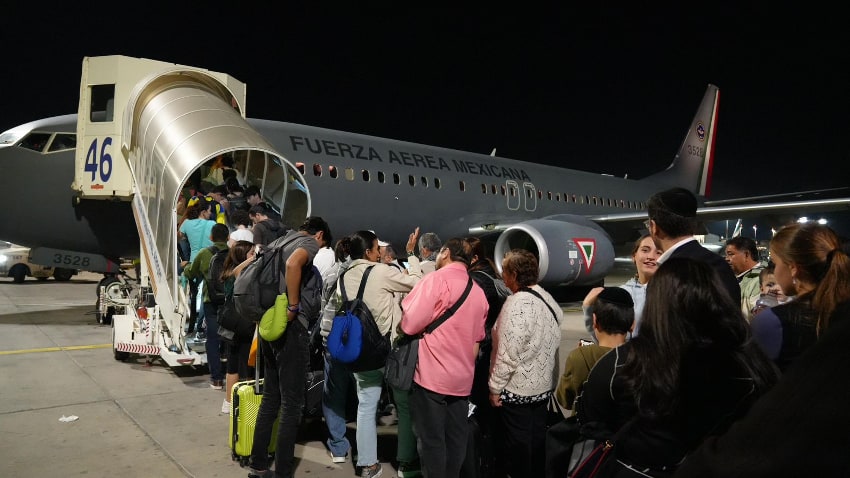 "Each of the 276 people coming from Israel represents a life saved and families reunited. Mexican women and men with a name and surname," Foreign Affairs Minister Alicia Bárcena said on social media platform X on Wednesday morning.
Mexico's ambassador to Israel, Mauricio Escanero, reported that the first flight carrying 135 passengers left Israel just before midday local time on Tuesday. Members of Mexico's rhythmic gymnastics team, which had been in Israel to train for the upcoming Pan American Games, were among the passengers.
The second flight carrying 141 passengers departed a few hours later.
"It's an honor to carry out the work that President Andrés Manuel López Obrador entrusted us with," Escanero said in a video message filmed at the airport.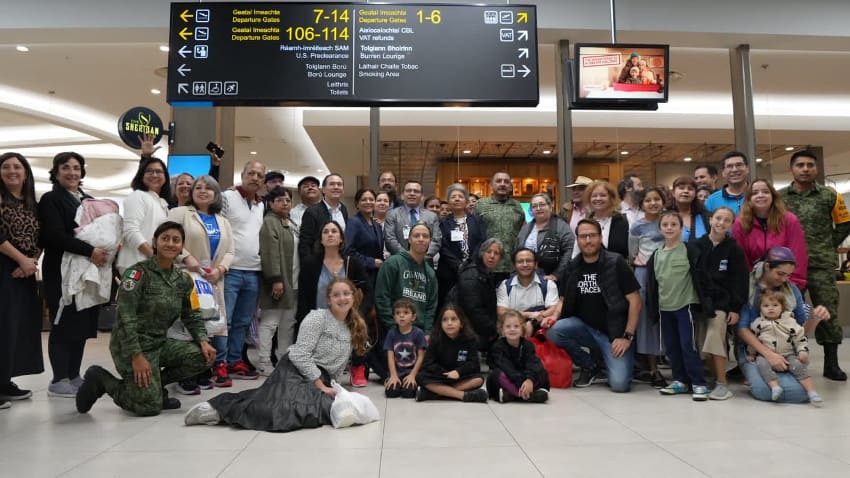 "… For me, as ambassador, it has been very moving to feel the solidarity that the entire group [of people] in charge of this [first] flight have shown," he said.
The crews on the two humanitarian flights consisted of military personnel including doctors as well as officials from the Ministry of Foreign Affairs (SRE). They were warmly received by Mexicans who had been unable to leave Israel since the Hamas attacks began last Saturday.
"A miracle was performed," said Miriam Bolaños, a passenger on the first Air Force flight out of Israel.
Blajaith Aguilar, coach of the rhythmic gymnastics team, expressed her gratitude to the Mexican government and other people "who have supported us" during a few scary days in Israel.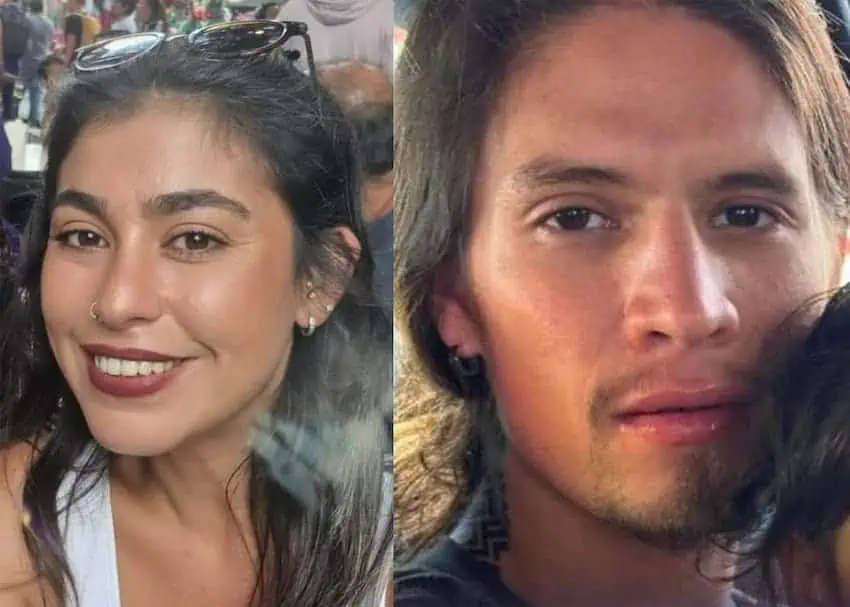 "We're finally returning home. We're very excited and happy," she said in a video shared by the SRE.
Other passengers on the first humanitarian flight expressed similar sentiments, thanking Mexican authorities and indicating they were happy to be returning home.
López Obrador said Tuesday that 1,000 Mexicans had expressed their desire to leave Israel to Mexican authorities. Bárcena said that the government was working on more "departure options."
López Obrador acknowledged that two Mexicans who were presumably taken hostage by Hamas last Saturday remain missing.
"We are attentive [to the case] of the two missing people. The Foreign Affairs Ministry is doing things well," he said.
With reports from Milenio and La Jornada