The driver of a train involved in a fatal accident on the Mexico City Metro in early January has been arrested on homicide charges, authorities said Friday.
Two trains traveling in the same direction on Line 3 of the subway system collided Jan. 7  between the Potrero and La Raza stations north of the historic center. A woman was killed in the crash and more than 100 other passengers were injured.
Ulises Lara, spokesperson for the Mexico City Attorney General's Office (FGJ), said that the accident was caused by the negligent driving of Carlos Alfredo "N" and "intentional" damage to electrical cables at the Potrero station.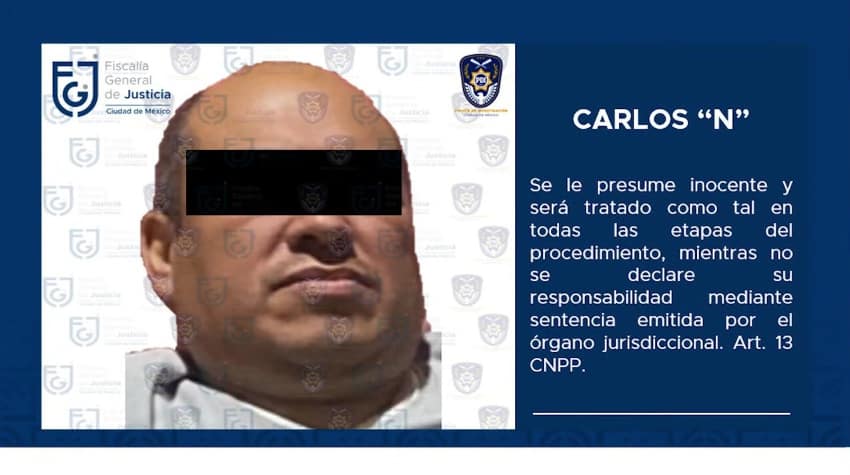 A low-speed protocol was implemented between the Potrero and La Raza stations after signaling problems were detected the day before the accident, but the aforesaid train driver didn't respect it, according to Lara.
The driver didn't attempt to stop the train before it collided with the rear of another train on the same line, he added.
He was arrested on charges of homicide and causing injuries to passengers, the FGR spokesperson said.
Lara also said that the "intentional burning and cutting" of "communications, signaling and automatic pilotage" cables at the Poterero station was a factor in the crash.
He said that "fire and tools" were used to damage the cables and that "the crime of sabotage" may have been committed.
The Mexico City government has claimed that sabotage has caused a range of recent "atypical" incidents on the Metro system, including the Jan. 7 crash and the uncoupling of two cars on the same train on Jan. 15.
Lara said that the FGJ will continue investigating to identify those responsible for the unusual incidents.
Over 6,000 National Guard troops were deployed to provide security in the subway system in the wake of the Line 3 accident, the second fatal crash on the Metro in less than two years.
Twenty-six people were killed in May 2021 when an overpass on Line 12 collapsed, causing part of a train to plunge onto a busy road below.
With reports from EFE, Associated Press and Infobae