Former security minister Genaro García Luna is currently on trial in the United States, but he also faces charges in Mexico and federal authorities are attempting to secure his extradition.
The Federal Attorney General's Office (FGR) said Sunday that it has two warrants for the arrest of García Luna, security minister during the 2006-12 government led by former president Felipe Calderón.
Issued by federal judges, the warrants are for "crimes committed in Mexico" that are unrelated to the charges the ex-official faces in the United States, the FGR said in a statement.
In a trial that began in a federal court in New York last Monday, García Luna is being accused of drug trafficking, accepting multimillion-dollar bribes from the Sinaloa Cartel and intimidating journalists and potential witnesses.
The FGR said that one arrest warrant in Mexico is related to his involvement in the so-called "fast and furious" gun-running scandal.
While Calderón was president in Mexico, the United States government allowed people to buy guns illegally in the U.S. and smuggle them into Mexico so that the weapons could be tracked and law enforcement officials could locate and arrest crime bosses.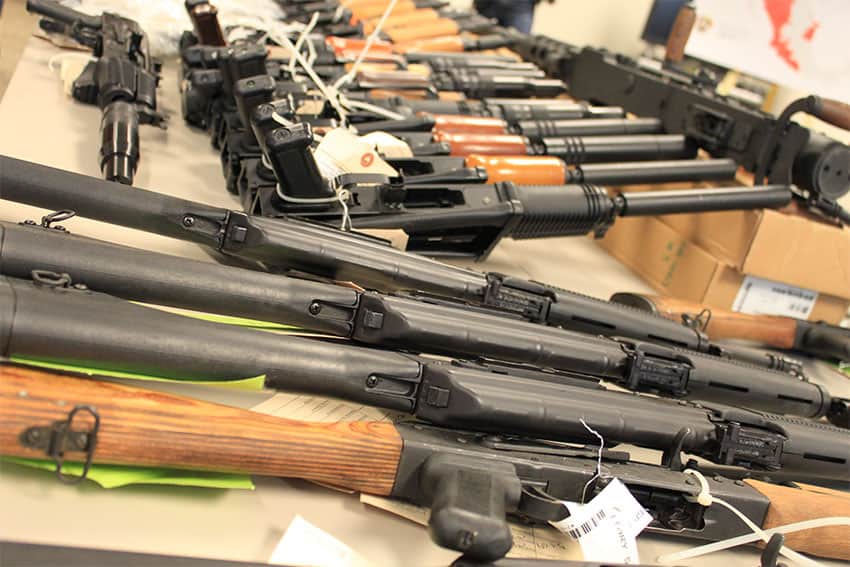 However, the United States Bureau of Alcohol, Tobacco, Firearms and Explosives lost track of most of the weapons, some of which were used in fatal shootings of both Mexican and U.S. citizens.
The FGR said in its statement that "the weapons that Mexican authorities … allowed to illegally enter [Mexico] have caused a large number of deaths and irreparable damage to justice."
It said that the second warrant for the arrest of García Luna relates to a case involving privatized federal prisons, for which a massive amount of funding was authorized during the Calderón government.
The FGR said that García Luna's involvement in the case "was fundamental in creating immense financial damage" to public coffers.
The federal government has filed a lawsuit in the U.S. to attempt to recover US $700 million that he allegedly accumulated as a result of his broader corrupt activity.
The FGR also said there are two additional ongoing investigations in Mexico against the former official, who headed up the now-defunct Federal Investigation Agency before becoming security minister.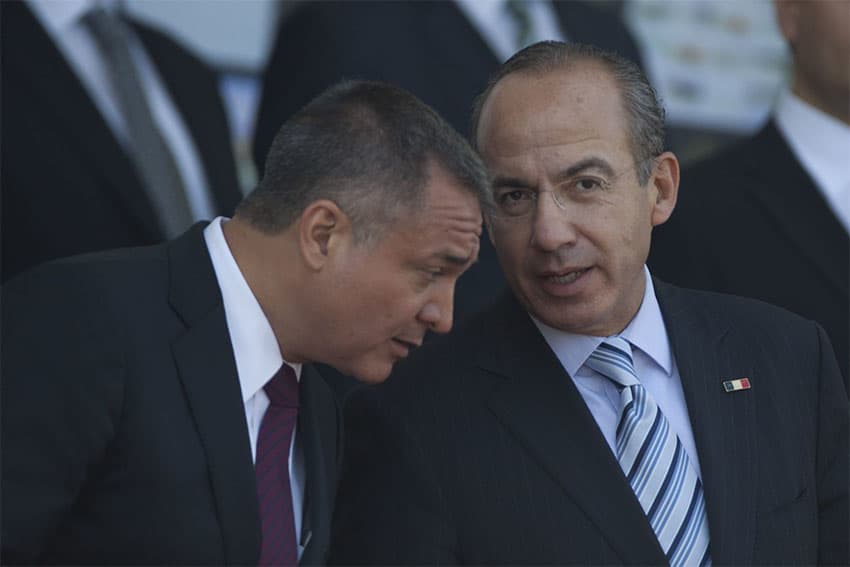 It noted that it has applied for a third warrant for García Luna's arrest, but that request — related to alleged improper use of powers and criminal association — is still being processed.
The FGR added that proceedings aimed at securing his extradition are continuing "within the framework of the corresponding legal limitations."
García Luna's New York trial is expected to last more than two months, with scores of witnesses ready to testify. The 54-year-old former security chief was arrested in Dallas, Texas, in December 2019.
President López Obrador claimed in 2020 that Mexico was a narco-state during the administration of Calderón given the accusations faced by García Luna.
However, he acknowledged before the commencement of the trial in the U.S. that there is a "possibility" the ex-official is innocent.
Mexico News Daily