An estimated 21.1 million Mexicans aged 18 and older were victims of crime last year, a figure that accounts for more than one in five adults in the country.
That alarming (but also encouraging) statistic – and many others – was calculated by the national statistics agency INEGI after it conducted its 2023 National Survey on Victimization and Public Security Perceptions (Envipe).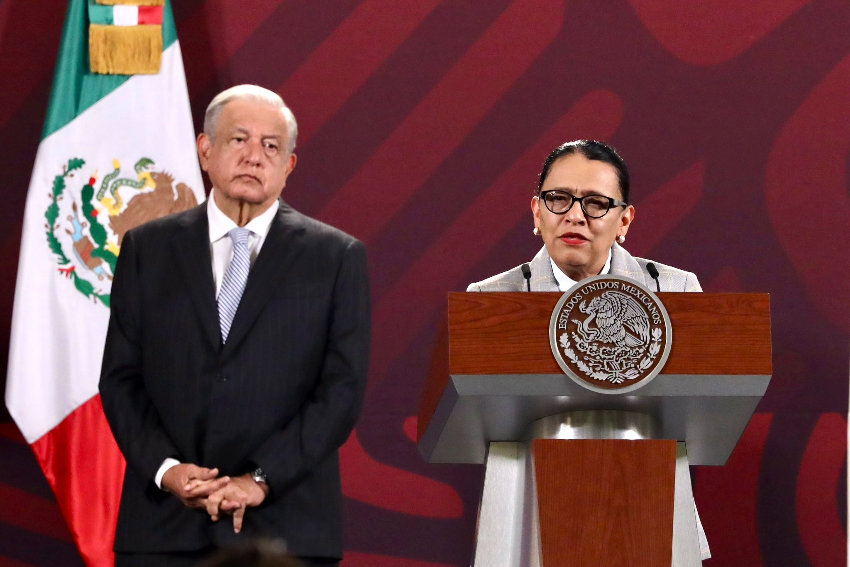 The results of the annual survey – which was conducted earlier this year in over 102,000 households – were published Monday. Here's what you need to know, set out in an easy-to-follow Q & A format.
How much of a problem is crime in Mexico?
A total of 26.8 million crimes were committed in Mexico in 2022, according to INEGI estimates. While that number sounds – and is – high, it is in fact the lowest in over a decade.
The figure is 4.6% lower than the total number of estimated crimes in 2021, and 20.5% lower than the estimate for 2014, which was the worst year of the past decade.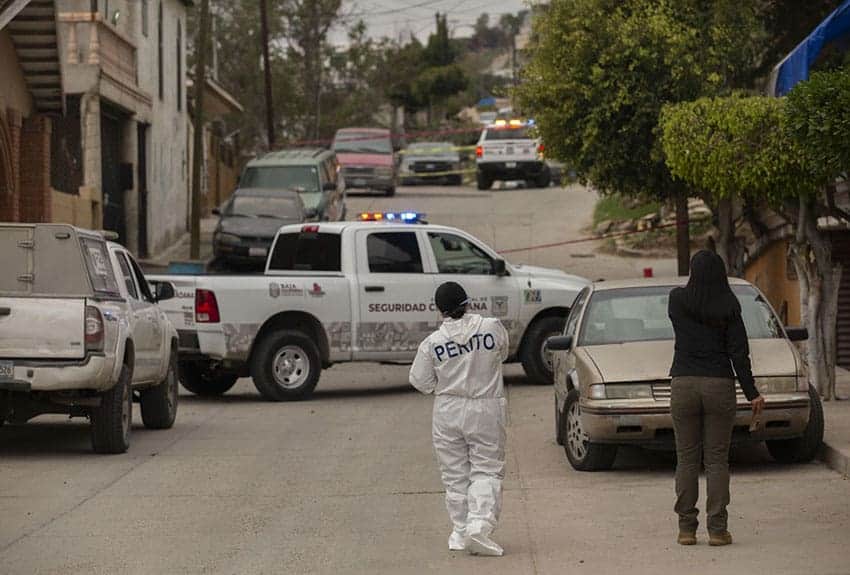 Per 100,000 residents, there were 22,587 victims of crime last year, which is the lowest per capita rate in over 10 years. The per-capita rate was slightly higher for men and slightly lower for women.
What are the most common crimes in Mexico? 
The crime with the highest incidence in Mexico last year was fraud with 5,770 victims per 100,000 people. INEGI pointed out that the defrauding of bank customers and consumers in general falls under this category of crimes.
The next most common crimes were:
Robbery or assault on the street or on public transport.
Extortion.
Verbal threats.
Total or partial vehicle theft.
"Other crimes," including kidnapping and sex crimes.
Home burglaries.
"Other robberies."
Battery.
What about homicide?
While murder isn't among the most common crimes committed in Mexico, tens of thousands of people are killed here every year.
Separate data published by INEGI in late July shows there were 32,223 homicides last year, a decline of almost 10% compared to 2021.
Where is crime most (and least) prevalent? 
Residents of Mexico City and México state were victims of crime at higher rates than anywhere else in the country last year, Envipe found.
Over three in 10 chilangos (CDMX residents) and mexiquenses (México state residents) were crime victims in 2022, INEGI said. On a positive note, the per-capita victim rate declined in both entities compared to 2021.
Tlaxcala had the third highest per-capita victim rate followed by Querétaro, Aguascalientes, Nuevo León and Puebla.
The five states with the lowest per-capita victim rates were, in order, Chiapas, Veracruz, Oaxaca, Tamaulipas and Michoacán.
Are perpetrators of crime being held to account?
By and large, no. Of the 26.8 million crimes estimated to have been committed last year, 92.4% weren't reported to law enforcement authorities or weren't formally investigated, INEGI said.
Do Mexicans feel unsafe in the state in which they live?
By and large, yes. Almost three-quarters of Mexican adults – 74.6% – described the federal entity in which they live as unsafe, INEGI said.
The "perception of insecurity" was highest among residents of Zacatecas. Based on the Envipe results, it is estimated that 91.9% of people who live in the northern state consider it unsafe.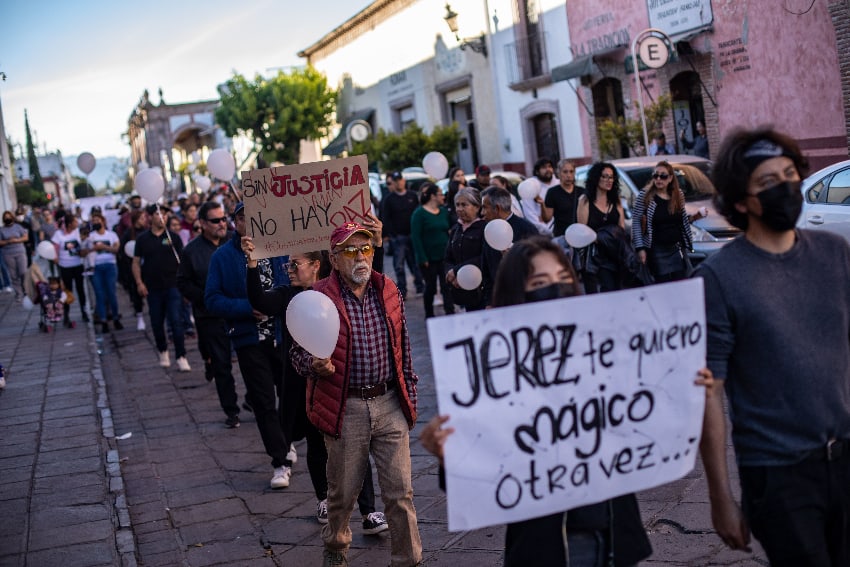 The per-capita victim rate in Zacatecas was the sixth lowest in the country last year, but violent crime is a significant problem in the state due to the presence of cartels. That reality is no doubt a major factor in the "feeling" of insecurity identified by more than nine in 10 zacatecanos.
México state ranked behind Zacatecas, with 88% of residents calling the state unsafe. The figure for Morelos was 87%, making it the state with the third highest level of perceptions of insecurity.
Baja California Sur (33.4%), Yucatán (37.8%) and Coahuila (44.1%) had the lowest rates.
Are foreign residents and visitors targeted by criminals?
Foreign residents, by virtue of living here permanently or for extended periods, are theoretically more likely to be victims of crime.
Countless foreigners have been relieved of their cellphones while riding the Mexico City metro, for example, but whether they were targeted because of an outward "foreign" appearance is unlikely.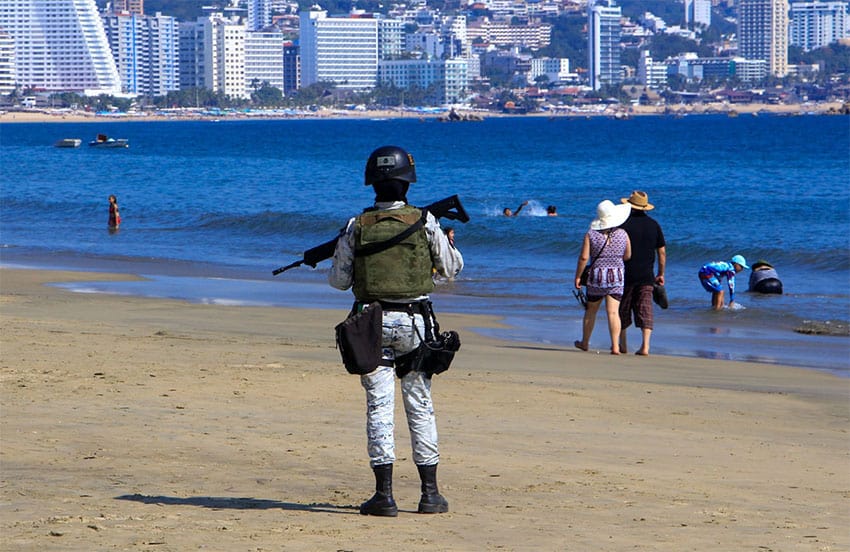 Foreigners may be targeted by opportunistic criminals in some tourist destinations, especially if they are are visibly inebriated, under the influence of drugs or openly flaunting wealth.
However, as The New York Times reported in an "Is is safe to travel to Mexico?" article earlier this year, "an overwhelming majority of visitors enjoy a safe vacation in Mexico, and tourists are largely sheltered from the violence that grips local communities."
Foreign tourists – including citizens of wealthy countries such as the United States and Canada – sometimes become victims of violent crime, including murder, but these cases are rare.
Cases in which foreign migrants traveling through Mexico are robbed, raped, forcibly recruited or even murdered are much more common.
What does the United States Department of State say about security in Mexico?
The State Department advises U.S. citizens to not travel to six states – Colima, Guerrero, Michoacán, Sinaloa, Tamaulipas and Zacatecas – due to crime and kidnapping, and to reconsider travel to seven others.
Some of the cities in those 13 states – such as Mazatlán in Sinaloa and San Miguel de Allende in Guanajuato – have sizable foreign populations who don't live with, or fear, major security problems.
What does AMLO say? 
Without citing any hard data to back up his claim, President López Obrador declared earlier this year that Mexico is safer than the United States.
"There is no problem with traveling around Mexico safely. United States citizens know that, and of course our compatriots … [in the U.S.] know that. They're well-informed," he said in March.
On Tuesday, federal Interior Minister Luisa María Alcalde said that the government is "very happy" with the INEGI data that shows that the overall crime rate in Mexico declined last year.
"It shows that the strategy of attending to the causes of violence is the correct strategy," she said.
Mexico News Daily