Ovidio Guzmán López, son of convicted drug trafficker Joaquín "El Chapo" Guzmán Loera, has been extradited to the United States eight months after he was captured in Culiacán, Sinaloa.
United States Attorney General Merrick Garland announced the extradition of the 33-year-old leader of the "Los Chapitos" faction of the Sinaloa Cartel in a statement issued by the U.S. Justice Department on Friday. Reuters reported on Monday that Guzmán pleaded not guilty to the charges against him in federal court in Chicago.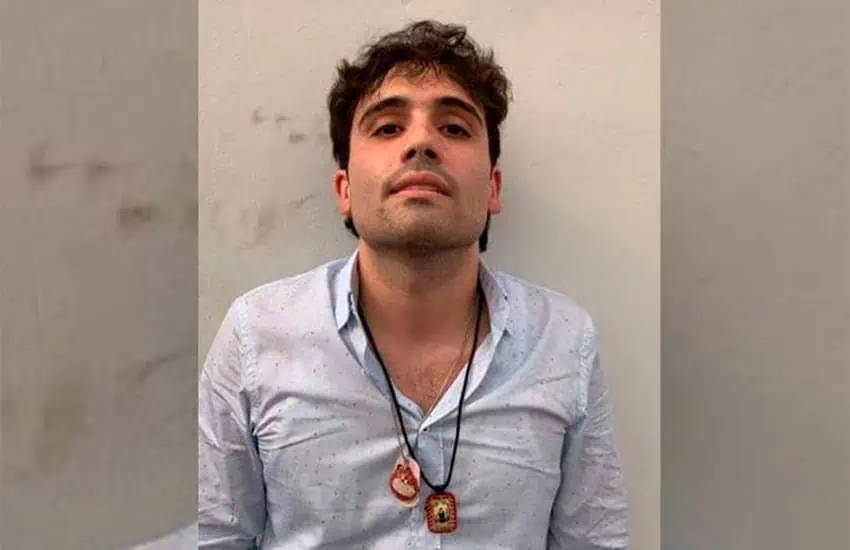 "Today, as a result of United States and Mexico law enforcement cooperation, Ovidio Guzmán López, a leader of the Sinaloa Cartel was extradited to the United States. This action is the most recent step in the Justice Department's effort to attack every aspect of the cartel's operations," Garland said.
The attorney general added that "the fight against cartels has involved incredible courage by United States law enforcement and Mexican law enforcement and military service members, many of whom have given their lives in the pursuit of justice."
The capture of Guzmán López on Jan. 5 triggered a wave of violence in Culiacán that left 30 people dead including 10 soldiers. The alleged trafficker is now reportedly being held at the Metropolitan Correctional Center in downtown Chicago.
Guzmán López, nicknamed "El Ratón" (The Mouse), faces drug trafficking, money laundering and other charges in the United States, where his father is imprisoned in the "Supermax" facility near Florence, Colorado.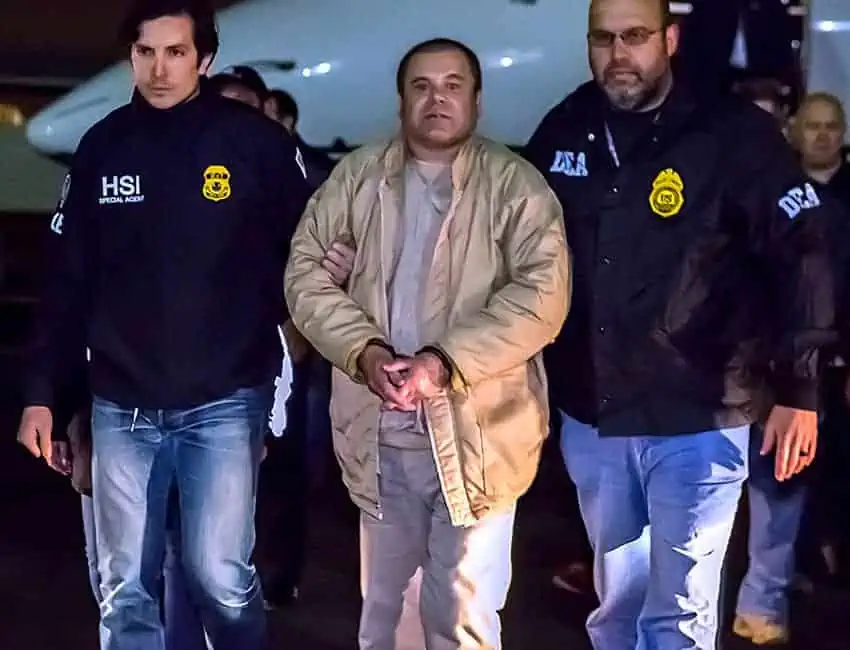 Prosecutors allege that he participated in what Garland has called "the largest, most violent, and most prolific fentanyl trafficking operation in the world."
Guzmán López, who was briefly arrested in 2019 before authorities controversially decided to release him to avoid an outbreak of violence from escalating further, fought his extradition to the United States, even by making the bizarre claim that he is not in fact the son of "El Chapo."
In a rambling letter sent to the Milenio media outlet in May, Los Chapitos – the collective name for four of Guzmán Loera's sons – denied their involvement in the illicit fentanyl business.
But Guzmán López ultimately couldn't avoid following in the footsteps of his father by being extradited to the country where the Sinaloa Cartel has sent countless shipments of narcotics over a period of decades.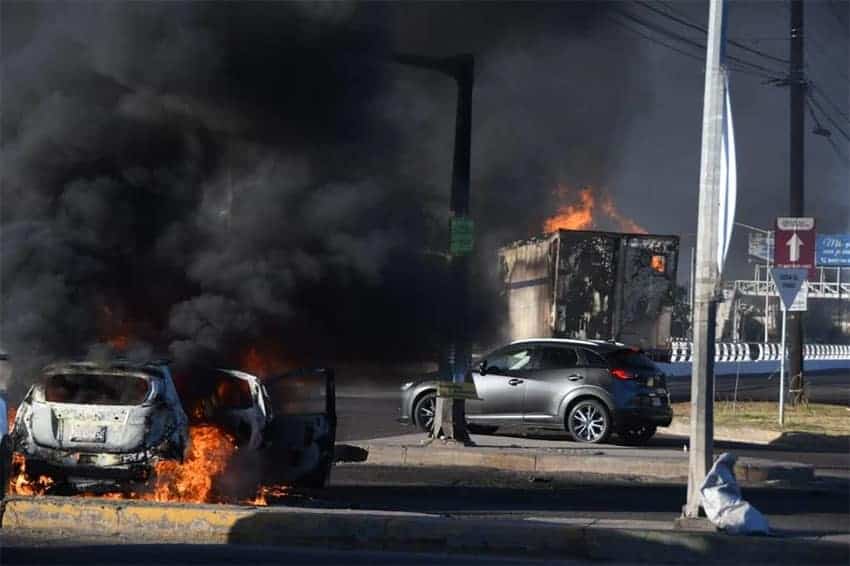 Mike Vigil, former head of international operations for the United States Drug Enforcement Administration (DEA), said that extraditing a person with a profile as high as that of Guzmán López usually takes at least two years because lawyers typically file numerous challenges as a delaying tactic, a situation President López Obrador has acknowledged in the case involving "El Ratón."
Given that it took just over eight months for the 33-year-old "Chapito" to be sent north, Vigil believes that the López Obrador administration facilitated the extradition.
"This happened quicker than normal," said Vigil, who was quoted in an Associated Press report.
He suggested that calls from some Republican Party lawmakers for the U.S. to use the military against cartels in Mexico – something he described as "political theater" – added to the pressure on the Mexican government to act in the Guzmán López case.
López Obrador on Monday said that Guzmán López was notified that his extradition had been approved and decided not to legally challenge the decision. He also said it was important for Mexico not to give ammunition to "those who use the issue of drug trafficking with political purposes in the United States."
"There are two issues that are used a lot when there are elections in the United States – drug trafficking and migration," said López Obrador, who leads a government that has been at pains to demonstrate that it is committed to the fight against fentanyl and other illicit drugs.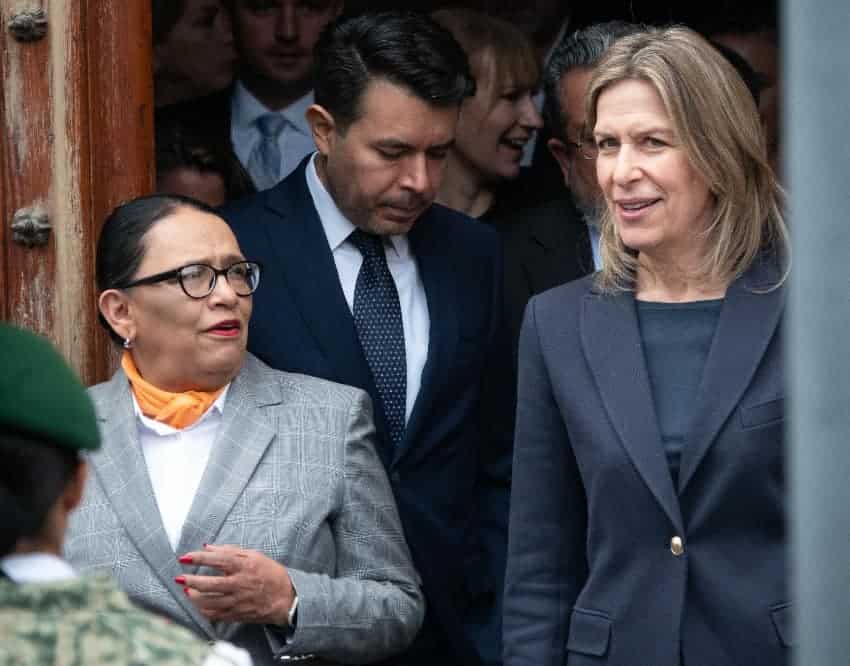 U.S. Homeland Security Advisor Liz Sherwood-Randall, who has met with officials in Mexico on multiple occasions this year, said in a statement that the extradition "is testament to the significance of the ongoing cooperation between the American and Mexican governments on countering narcotics and other vital challenges."
"… We thank our Mexican counterparts for their partnership in working to safeguard our peoples from violent criminals," she added.
The extradition comes five months after U.S. prosecutors unsealed drug trafficking and other charges against more than 20 Sinaloa Cartel members and associates, including Ovidio Guzmán López, Jesús Alfredo Guzmán Salazar, Iván Archivaldo Guzmán Sálazar and Joaquín Guzmán López.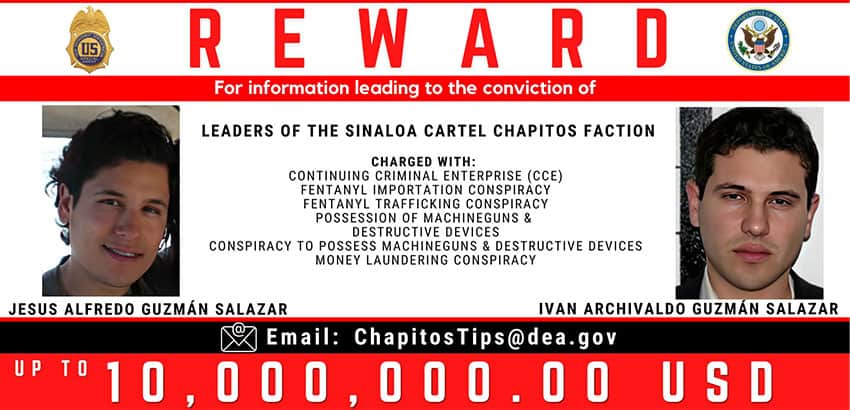 Getting Ovidio to the United States has been a priority of the government of the United States, where fentanyl smuggled into the country from Mexico is a major driver of a narcotics overdose crisis. Fatal fentanyl overdoses increased by 94% between 2019 and 2021, and an estimated 196 Americans now die every day after ingesting the powerful synthetic opioid, according to official data cited by The Washington Post.
Guzmán López has been indicted in New York, Chicago and Washington D.C. on charges of trafficking drugs including fentanyl, cocaine and heroin. He is expected to first stand trial in Illinois.
Vigil said that the capture and extradition of Guzmán López to the U.S. is "a symbolic victory," but added that "it's not going to have any impact whatsoever on the Sinaloa cartel."
The cartel will "continue to function" and "continue to send drugs into the United States," he said.
One of Ovidio's brothers, Iván Archivaldo Guzmán Salazar, is among the DEA's 10 most wanted fugitives. Another brother, Jesús Alfredo Guzmán Salazar, was recently taken off the most wanted list, but remains at large.
The United States is offering rewards of US $10 million for information that leads to their arrests, and $5 million for Joaquin Guzmán López.
DEA Administrator Anne Milgram said in April that the Sinaloa Cartel and the Jalisco New Generation Cartel pose "the greatest criminal threat the United States has ever faced" given that they are "primarily responsible for driving the drug poisoning epidemic" in that country.
With reports from AP, Reuters, EFE, Reuters and The Washington Post