Later this week, President López Obrador will find himself in a place he has seldom been since taking office almost five years ago: the world stage.
AMLO, as the septuagenarian president is best known, will travel to San Francisco for the Asia-Pacific Economic Cooperation (APEC) Leaders' Summit, at which U.S. President Joe Biden and Chinese President Xi Jinping will be among the leaders in attendance.
López Obrador has one-on-on meetings lined up with both Biden and Xi.
Speaking in Culiacán, Sinaloa, on Tuesday a day after celebrating his 70th birthday, AMLO told reporters that he will depart for San Francisco on Wednesday.
After initially announcing that he would attend the APEC meeting, López Obrador changed his mind, saying in September that he wouldn't be going because of Mexico's strained, "on hold" relations with Peru due to the ouster of former president Pedro Castillo in December 2022.
However, AMLO – who has described the current Peruvian government as "spurious" – subsequently announced that he would in fact attend the summit that brings together officials from 21 member economies, including the U.S., China, Japan, Russia, Canada, Australia, Chile, Peru, Indonesia, South Korea, Vietnam and Chinese Taipei (Taiwan).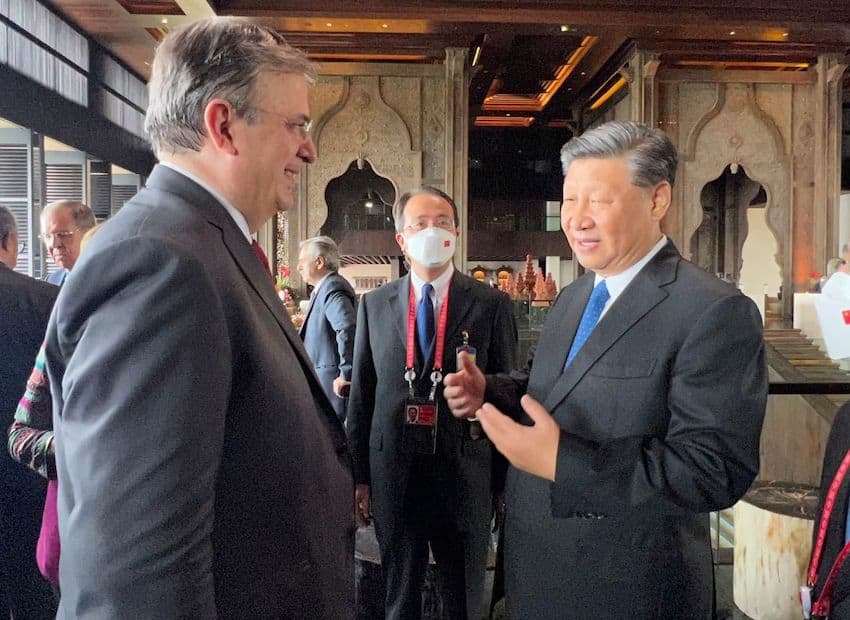 The meeting with Biden
López Obrador is scheduled to meet with the U.S. president in San Francisco on Friday.
Speaking at AMLO's Tuesday morning press conference in Culiacán, Foreign Affairs Minister Alicia Bárcena said that the Mexico-U.S. border, the fight against synthetic drugs, migration and the U.S. DACA (Deferred Action for Childhood Arrivals) policy will be among the issues the two leaders will discuss.
Their meeting will take place four weeks after López Obrador met with leaders and other officials from 10 Western Hemisphere countries at a regional migration summit in Palenque, Chiapas, at which the participants agreed on 14 points to "jointly confront the migration reality" they face.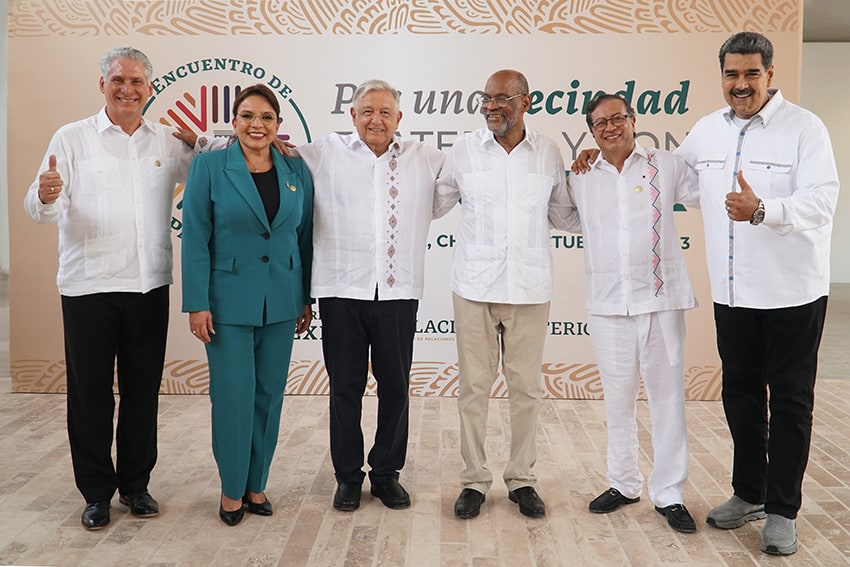 AMLO subsequently said that he would raise the issues discussed in Palenque with Biden during his meeting in San Francisco. His central goal is to obtain more funding from the U.S. for development programs aimed at providing well-being for would-be migrants and thus deterring them from leaving their homes and venturing north.
"The president wants to speak with the president of the United States about how the United States can collaborate on these development projects," Bárcena said.
White House Press Secretary Karine Jean-Pierre said in a statement that Biden and López Obrador "will discuss ongoing efforts to strengthen the U.S.-Mexico bilateral relationship and address issues of shared concern."
They "will also discuss how we can continue to work together as partners to manage migration at our shared border and mobilize a hemispheric-wide response to this challenge," she added.
The talks will come six weeks after Mexican and U.S. officials discussed issues including the fentanyl problem, arms trafficking, migration and the United States' plan to build a new section of border wall at high-level security talks in Mexico City.
The meeting with Xi
López Obrador will meet the Chinese president and general secretary of the Chinese Communist Party on Thursday.
Bárcena said Tuesday that the meeting between the two leaders is "extremely important" and noted that it will be the first time they have a face-to-face conversation.
The foreign minister, who will also travel to San Francisco, said that Chinese aid for Acapulco, which was devastated when Hurricane Otis made landfall on Oct. 25, trade and the supply chain for illicit fentanyl will be among the issues López Obrador and Xi will discuss.
AMLO wrote to Xi earlier this year to seek his support in the fight against fentanyl, as precursor chemicals used to make the synthetic opioid are shipped to Mexico from China, according to Mexican and U.S. authorities.
A Chinese Foreign Ministry spokesperson subsequently declared that "there is no such thing as illegal trafficking of fentanyl between China and Mexico."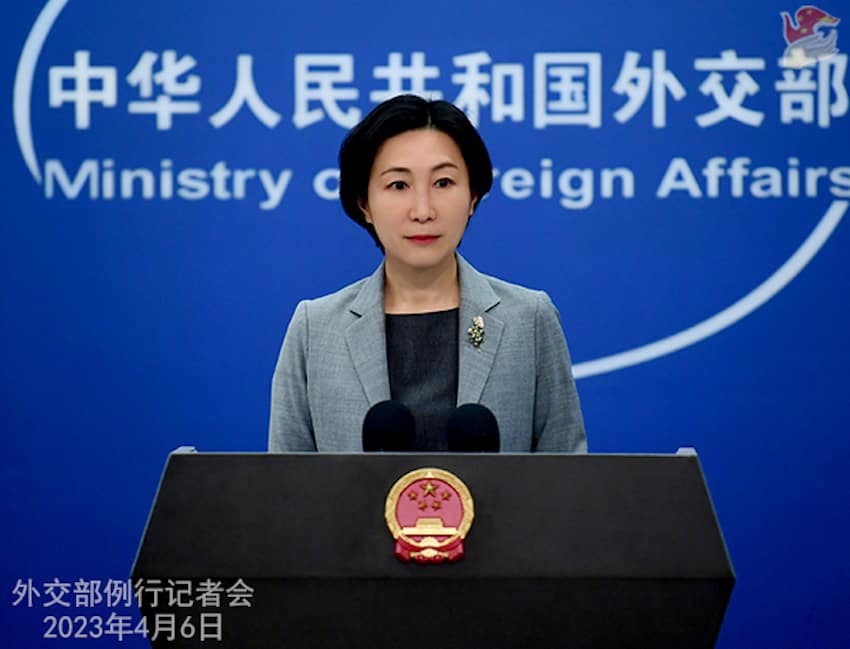 Bárcena said that the fentanyl supply chain issue will be broached by López Obrador in his discussions with Xi, suggesting that his focus will be on "how to organize ourselves in order to have better control … of the exportation and importation in general of our products," including precursor chemicals that are shipped from China to Mexico and subsequently used to make the synthetic opioid.
She acknowledged earlier in the press conference that fentanyl is manufactured legally in Mexico in some cases. Bárcena also said that precursors used to make fentanyl "mainly come from Asia."
Following his meeting with Xi, AMLO is scheduled to meet with Canadian Prime Minister Justin Trudeau, the foreign minister said said.
APEC and the Leaders' Summit 
APEC began in 1989 with 12 members and increased through the 1990s to reach 21.
The 21 member economies account for nearly 40% of the global population and almost half the world's trade, according to the Associated Press.
Mexico hosted the annual APEC meeting in Los Cabos, Baja California Sur, in 2002, when Vicente Fox was president.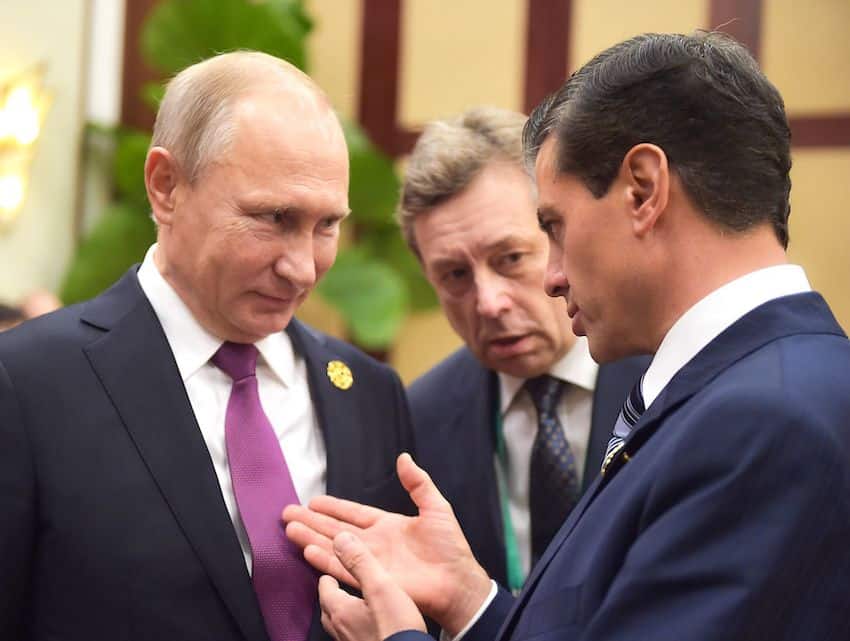 Citing White House aides, AP reported that the goal for the 2023 Leaders' Summit is "to try to make APEC economies more resilient, particularly in the face of growing climate issues and following a global pandemic that killed millions of people and strained supply chains."
A bilateral meeting between Biden and Xi on Wednesday is set to overshadow the Leaders' Summit, although the traditional photo in which leaders dress in typical local attire will no doubt attract attention.
López Obrador has largely avoided international meetings and events during his presidency, with former foreign affairs minister Marcelo Ebrard representing him on numerous occasions until he resigned in June to seek the ruling Morena party's nomination for the 2024 presidential election.
Economy Minister Raquel Buenrostro attended the 2023 G20 Summit in New Delhi, India, in September, while AMLO stayed at home to attend to domestic matters.
López Obrador frequently asserts that "the best foreign policy is domestic policy," and has only traveled abroad to other Western Hemisphere nations during his presidency.
With reports from Milenio, El Economista, El Universal and AP