Xóchitl Gálvez's hopes of securing the presidential election nomination of the Broad Front for Mexico (FAM) got a significant boost on Friday when the Democratic Revolution Party (PRD) announced its support for the National Action Party (PAN) senator.
Jesús Zambrano, national president of the PRD, told a press conference in Mexico City that the party he leads had decided to back Gálvez, who is competing against Institutional Revolutionary Party (PRI) Senator Beatriz Paredes for the opposition bloc's candidacy at the June 2, 2024 election.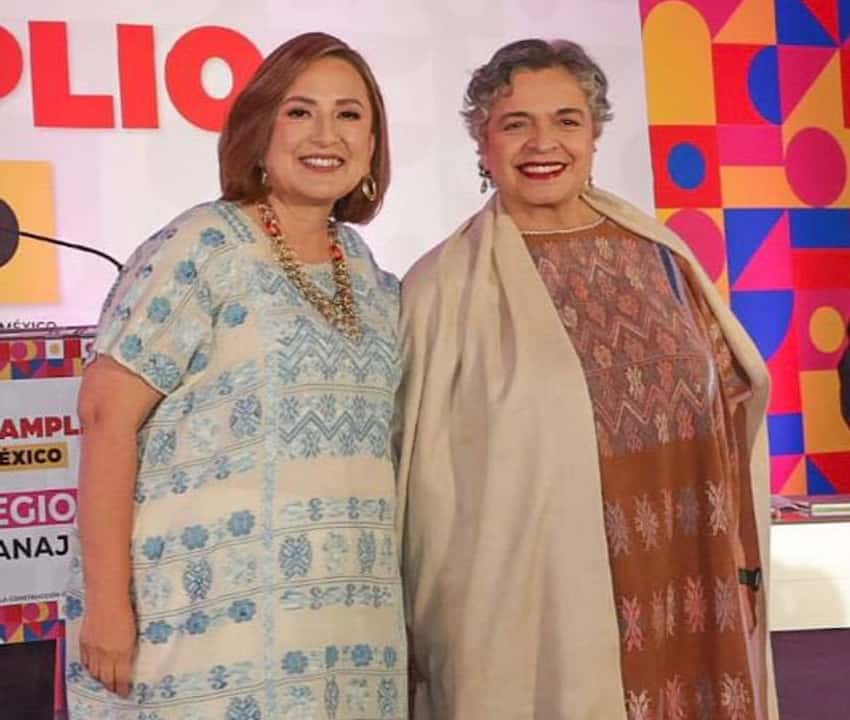 The FAM is made up of the PAN, the PRI and the PRD and supported by numerous civil society groups.
Zambrano said that the PRD took the opinions of party leaders and members across Mexico into account before throwing its support behind Gálvez. He said that the PRD – a leftist party that President López Obrador represented at the 2006 and 2012 presidential elections – and the senator with the conservative PAN could "identify" with each other because of their shared "social-democratic and libertarian" views.
The PRD chief said that Gálvez has a solid chance of winning the 2024 election, even though polls indicate that the ruling Morena party candidate – most likely former Mexico City mayor Claudia Sheinbaum or ex-foreign minister Marcelo Ebrard – will prevail.
"With Xóchitl we have a shot for 2024," said Zambrano, who ruled out problems with the PRI for supporting Gálvez over Paredes.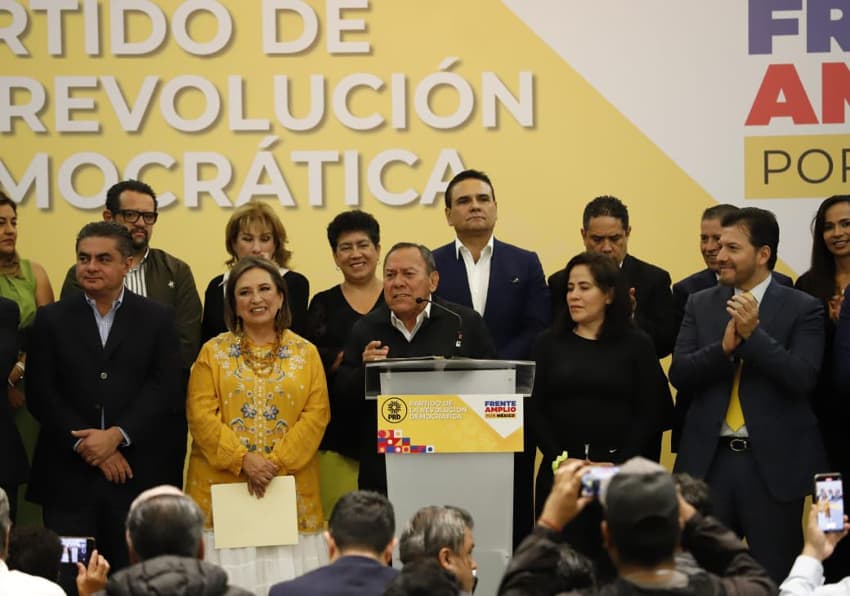 Gálvez, who attended the event in the PRD colors of yellow, thanked the party for its support and declared that differences between the FAM partners only serve to "strengthen the unity and plurality of the project."
Polling and a direct vote on Sept. 3 in which registered citizens can participate will determine who will become the Broad Front's 2024 presidential candidate. The PRD's endorsement of Gálvez will likely boost her support among supporters of that party.
The senator, an Indigenous Otomí woman from Hidalgo, came out on top in earlier polling that assessed support for the four FAM aspirants who reached the second stage of the candidate selection process.
Santiago Creel, a former interior minister and ex-PAN lawmaker, withdrew from the contest earlier this week and threw his weight behind Gálvez. Enrique de la Madrid, a former federal tourism minister, was eliminated because he placed fourth in the second stage polling.
Two PRD representatives – Senator Miguel Ángel Mancera, a former Mexico City mayor and ex-governor of Michoacán Silvano Aueroles – registered as aspirants to the FAM nomination, but neither reached the second stage of the selection process.