New regional airline Señor Air has begun selling tickets for flights out of the Cabo San Lucas airport starting on Dec. 8, offering service to popular destinations across Mexico. 
The airline says it will start with four weekly flights to Los Mochis, six to Mazatlán, and two to Guadalajara and Puerto Vallarta, offering 1,086 weekly seats on 14 weekly flights.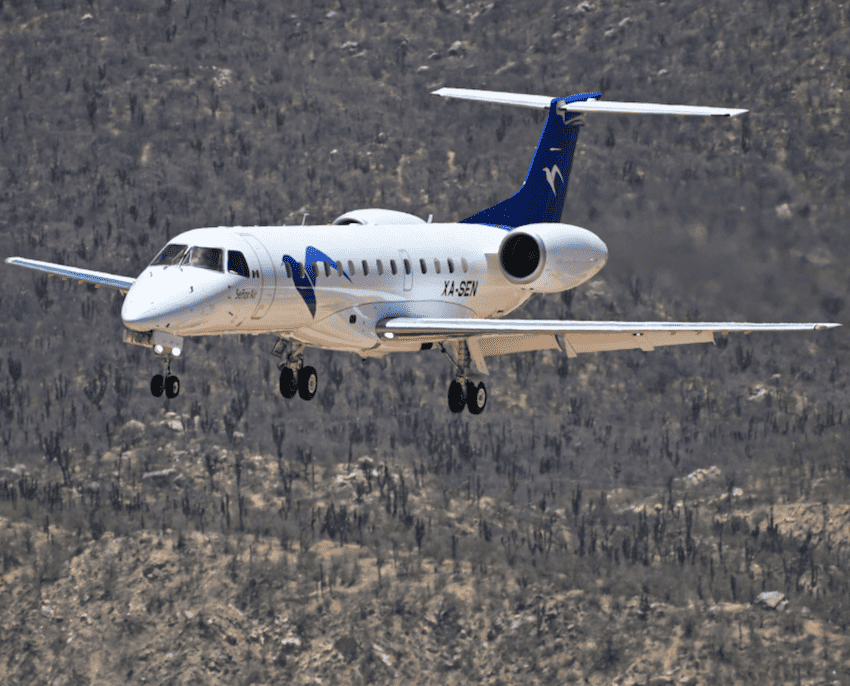 The carrier will operate 37-seat Brazilian Embraer ERJ-135s, and an ERJ-145, which has a capacity for 50 passengers
The airline said it also eventually plans to connect Cabo San Lucas with the Felipe Ángeles International Airport (AIFA) in Mexico City. 
With ticket sales now live, the flight ticket prices for the initial routes between Los Cabos and Los Mochis range from 1,900 to 2600 pesos (US $111 to 152), while those to Mazatlán range from 2,200 pesos to 3,300 (US $128 to $192).
With reports from Proceso