Isla Isabel is one of those places that grabs you deep in your soul, ensuring you will want to return. This little-known treasure of biodiversity referred to as the "Galapagos of Mexico" is three hours off the Pacific coast of San Blas, Nayarit. 
Blue- and red-footed boobies, red-billed tropic birds, brown pelicans, frigate birds, swallows, marine turtles, false orcas, mantas and whale sharks — among many other species — call this national park home. If your active, outdoorsy family or group of friends is looking for a perfect rustic camping trip in which you can get up-close and personal with some incredible fauna and swim in crystal-clear waters, Isla Isabel is a dream.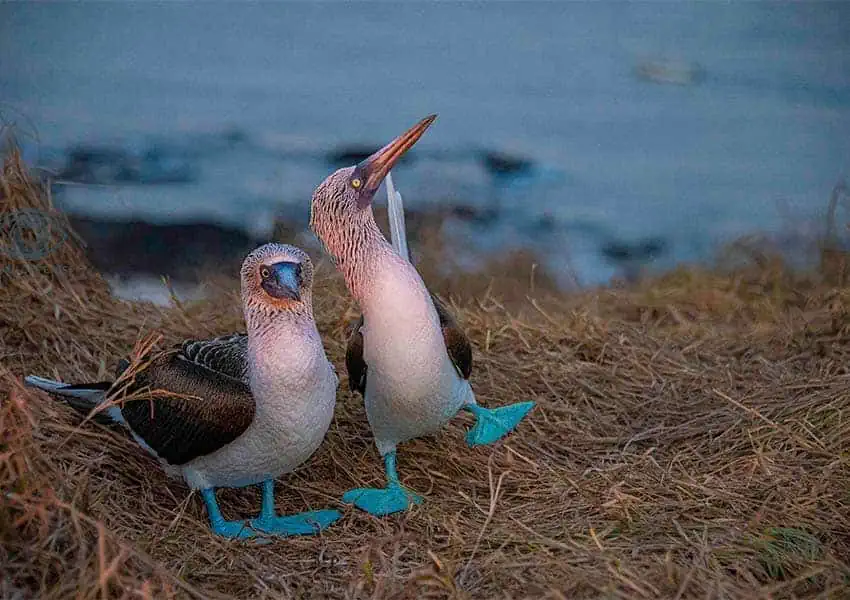 The volcanic island has a RAMSAR (internationally important wetland) designation and is a UNESCO World Heritage site that includes an incredible richness of ecosystems within its 194 hectares. A visit to Isla Isabel provides the options of world-class birding, swimming in lagoons or on a sandy beach, snorkeling amongst mangroves or along the coastline and climbing rocky cliffs or hiking numerous trails. 
Even getting there is fun: on the boat ride between San Blas and Isla Isabel, you can swim with whale sharks as they feed in the currents; delight in the leaping dolphins and manta rays; or, in winter, witness migrating humpback whales breaching. 
Because the fauna here has no natural enemies, they do not fear human visitors, allowing for both excellent viewing and photographing.
A visit to Isla Isabel is one of communing with nature in the way people used to do: thousands of birds flying and squawking, no cell service and no restaurants or hotels. It is a once-in-a-lifetime memorable experience.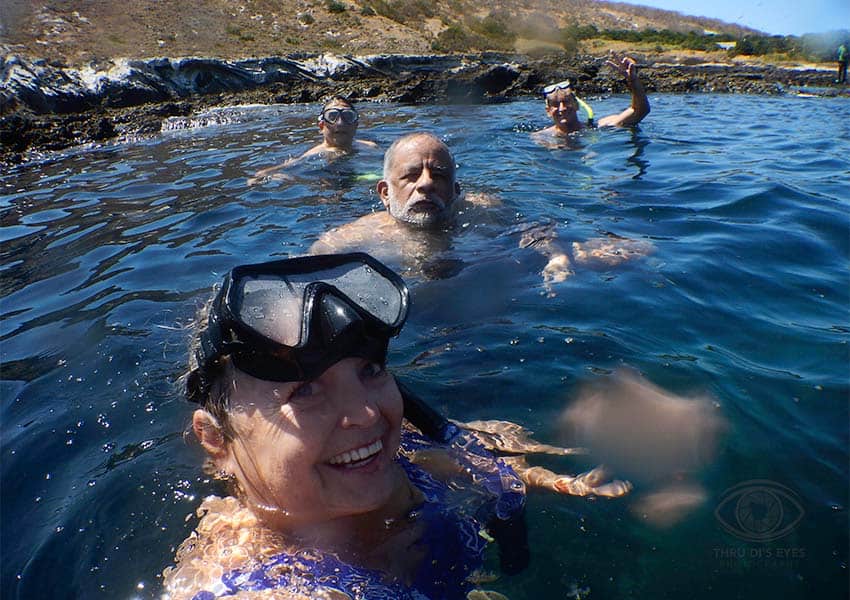 Most visitors camp under a large shelter. There are toilets that visitors flush with water from a bucket; your guide brings drinking water and food. Only 40 campers and 60 day-trippers are permitted to visit per day.
Begin your first morning with a hike up one of the hills, passing iguana and bird habitats to enjoy panoramic vistas of the verdant green island, its crater lake and lagoons. Then, in the afternoon, cool off with a refreshing swim in several volcanic tidepools while brightly colored tropical fish whirl around you. 
Watch a memorable sunset from the beach or the lighthouse hill, and after dinner, settle into a hammock for some unbelievable stargazing with picturesque rock outcroppings, or birds nesting nearby. The following day, you could take a boat to snorkel around those offshore cliffs and hike up to the crater lake. 
When to visit
November through July is the best time; summers are hot and humid. February through April is nesting season for the boobies and frigate birds, so it's my favorite time of year. Frigate nests fill the trees while boobies nest on the ground. Please give them a few meters of space; you'll be close enough to see them clearly and take photos but distant enough not to upset the birds. 
Be sure to pack
You'll want to pack comfortable hiking wear for your stay: quick-dry shirts, shorts and slacks, socks and hiking boots or tennis shoes. A sweatshirt can help with the ocean breeze in the evening. Be sure to bring your swimming suit, a towel, snorkel, mask and fins. 
Isla Isabel is an ecotourism sanctuary, so please bring only reef-friendly sunscreen and ecofriendly insect repellent; it's best to cover up and wear a hat and sunglasses so as not to damage the oceans around the island. Most people bring their own camping gear: tent, pad, sleeping bag and water bottle.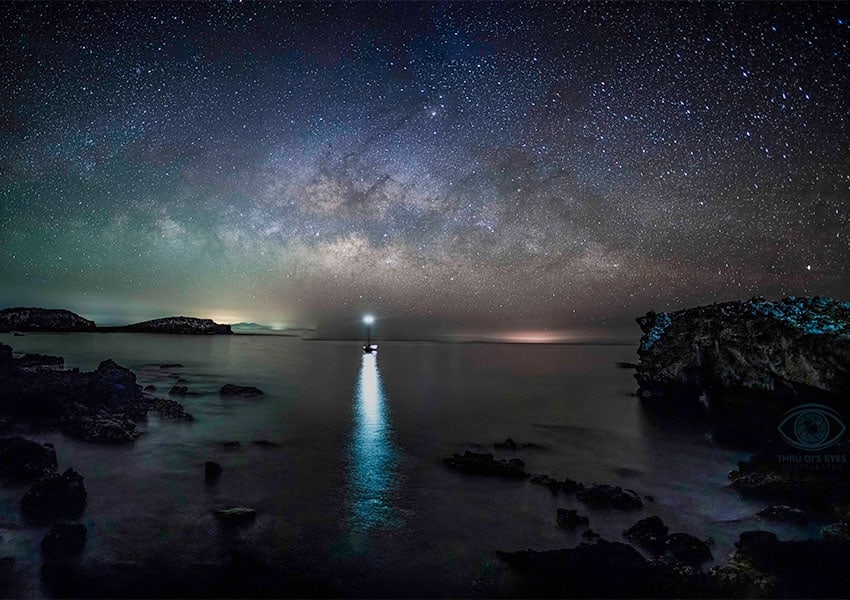 If you're a photographer, don't forget your gear, and remember a waterproof camera. There is no electricity on the island, so be sure to charge everything you might want to use and bring extra batteries or a battery backup. All garbage that you generate should be removed from the island upon your return. No campfires are allowed in this protected area. 
Also, you'll lose cell signal after departing San Blas, so be sure to inform those you love that you'll be out of touch for the length of your stay on Isla Isabel. Be sure to bring any medications you use, and if you tend to seasickness, bring Dramamine. 
Reservations
Each time I have gone, we've stayed two nights on the island and another night in San Blas for birdwatching. This gives us a better chance of cloud-free night-sky viewing on the island, plus more opportunities to swim and hike. I time our trips to coincide with the new moon for the best stargazing. 
We travel in a group of eight to 15 people with Don Emilio Sartiaguin of Sartiaguin Tours. You can contact him via cell or WhatsApp at (311) 117-1123, or you can find his business on Facebook. 
The cost per person for the boat, the captain and his helpers and all meals from breakfast on Friday to breakfast on Sunday (they were delicious!) was 4,000 pesos. 
We pitched tents in our own private hut; I liked that we were at a distance from the other tour group that visits the island and stays in the main building. Don Emilio and crew are outstanding. They took us out on the boat whenever we asked so that we could snorkel among the nearby rock outcroppings, circumnavigate the island and see nearby indigenous ceremonial sites. 
This is an incredible adventure that you will never forget, and which may well end up being repeated regularly!
Dianne Hofner Saphiere is a photographer and interculturalist who has lived in Mazatlán since 2008. Her photographs can be found under "Thru Di's Eyes" on FB, IG or her website, www.thrudiseyes.com. She also runs the expat website www.vidamaz.com.