Mexico City has come roaring back from any pause the pandemic may have caused in local tourism. Dozens of new hotels are opening in the next 12 to 18 months in the capital, and while it can be a blur scrolling through everything on offer, two hotels opened this month that I'm especially excited about. 
Both are great for travelers who want both a unique hospitality experience as well as access to the city's central neighborhoods and their attractions.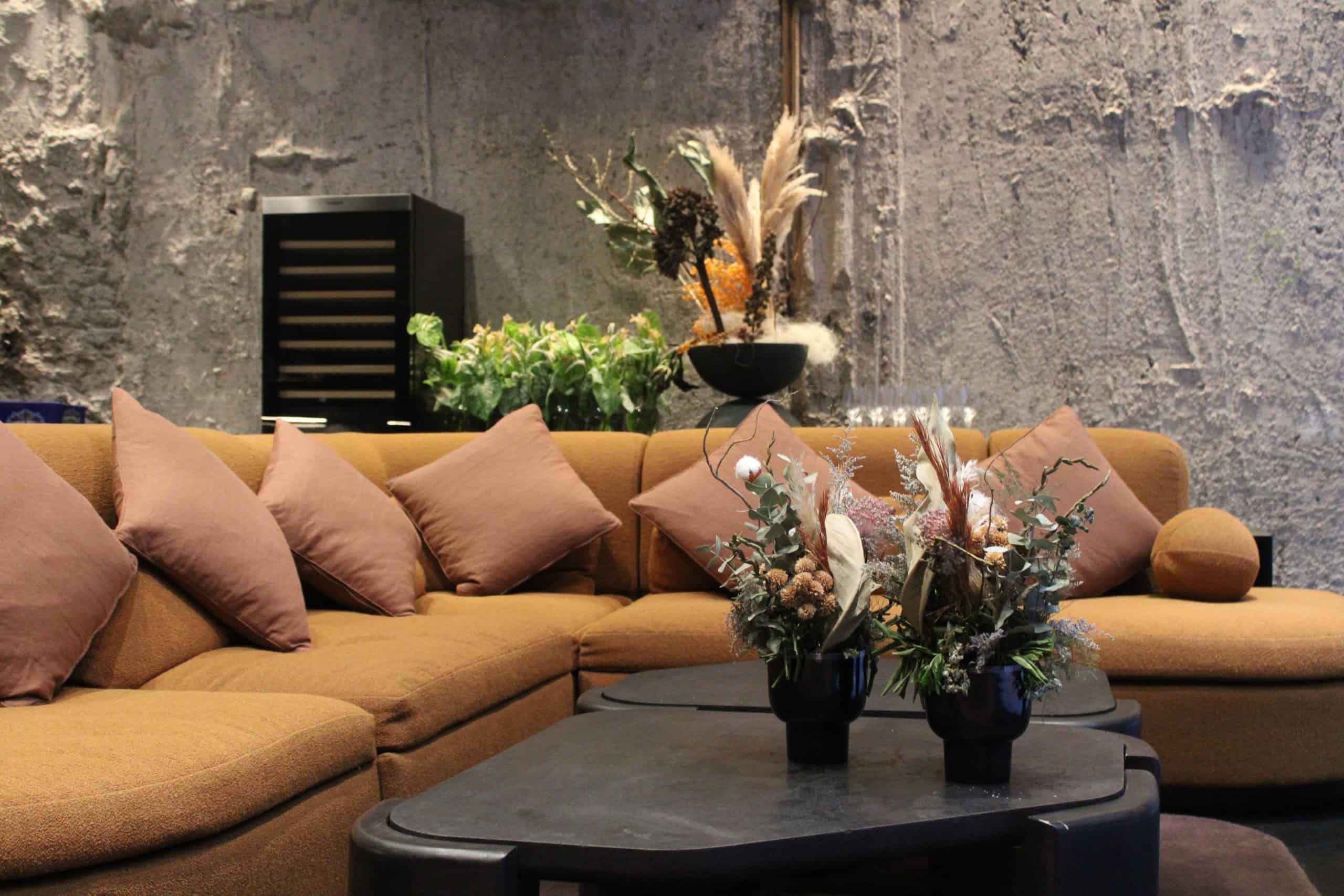 While not technically brand new, San Fernando Hotel in Condesa has been recently renovated by Texas-based hotel group Bunkhouse and is now a major contender for best hotel in the neighborhood. 
Inside a 1947 Art Deco beauty, designers from Bunkhouse carefully curated a look that incorporates some of the building's finest elements — beautiful stained glass, casement windows, an undulating geometric staircase — with more modern amenities like high-speed Wi-Fi, updated bathrooms and a sexy new bar and lounge on the first floor. 
Small touches like the handmade pendant lights from local artisan Julie Bramely-Sanchez and a chandelier by award-winning Mexico City designer Rebeca Cors are the result of the design team's commitment to a uniquely Mexican style that's firmly rooted in the city.
The new bar and lounge, with its jewel-toned furniture and colorful Pop Art really takes advantage of the hotel's incredible location — a few feet away from Parque México, the neighborhood's most prestigious park, and on a street that sees heavy foot traffic in the heart of Art Deco Condesa. San Fernando's outdoor tables and its open entryway beckon you in off the street for a drink, creating a space for locals and visitors to rub shoulders among the low-lit couches.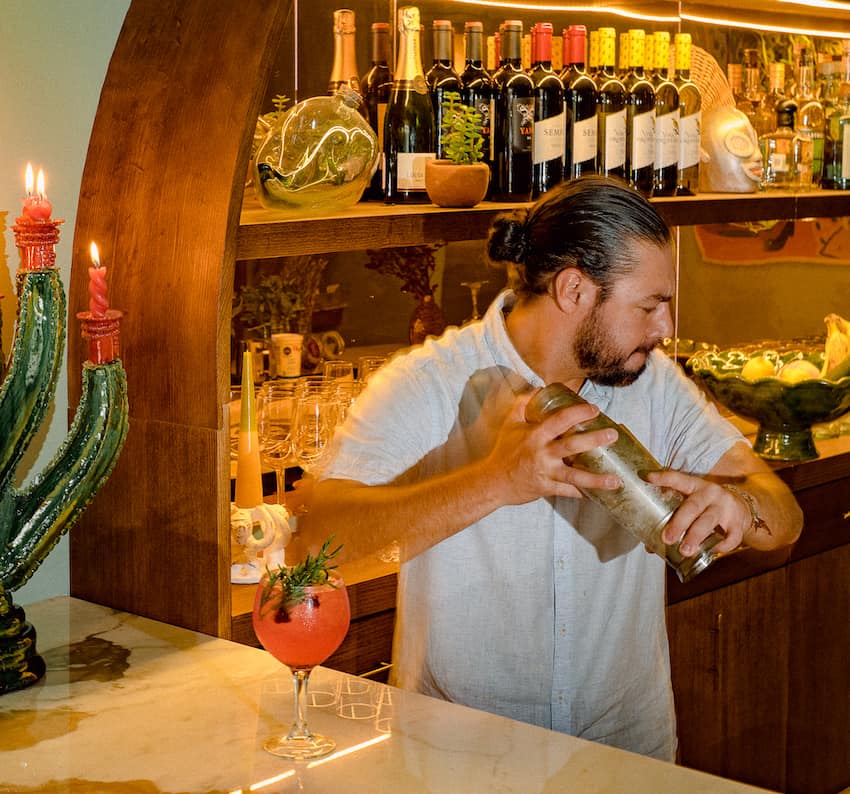 The cocktail menu isn't exceptionally risky, but Bunkhouse have anchored it with elements representing the mexicanidad of its location — e.g. Indigenous pox liquor from Chiapas and a roster of several different mezcals — and they have a solid list of classic and house cocktails. 
The food menu consists of small plates that are more international in tone, such as watermelon salad with mint feta and pistachios, charcuterie boards and a gourmet grilled cheese sandwich. Three new rooftop suites are available, and rooms come in a variety of sizes and arrangements, including a six-person suite for large groups. 
The best rooms are the king-sized singles outfitted like tiny retro apartments — be sure to ask for one with a private balcony. 
Moving from the historic to the hypermodern, Volga has opened just off of Reforma Avenue in the Cuauhtémoc neighborhood. Brought to Mexico City by the same folks who opened Casa Polanco last year, Volga's industrial chic design can be credited to JSa, one of the city's most renowned young architectural firms. It has designed other gems like the Carlota and Umbral hotels.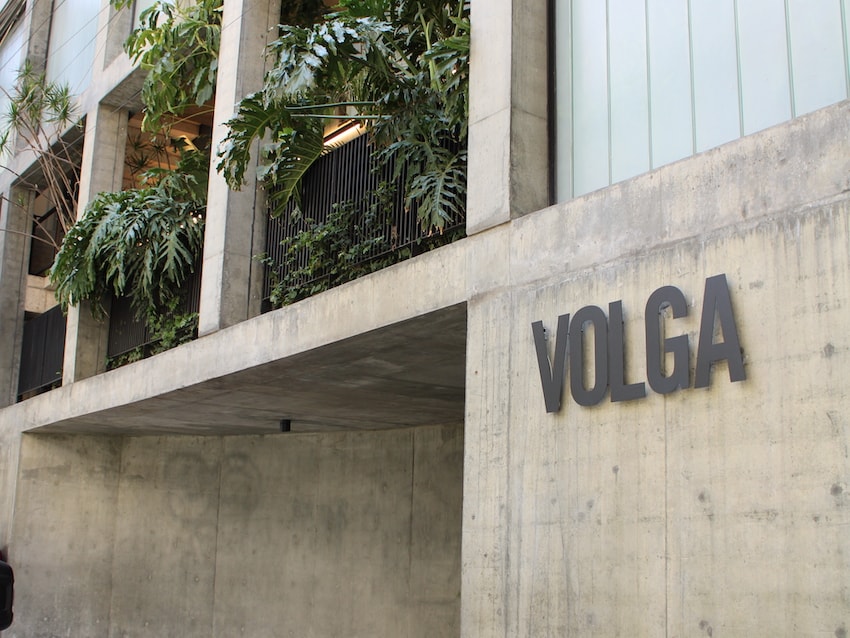 Volga seeks to be both a base for your Mexico City journey and a journey of the senses in and of itself, with curated playlists, local artwork, an omakase chef's table, DJs in the lobby and rooftop yoga. 
Like other hotels in the Hamak Hotels portfolio, Volga attracts an international crowd of fashionistas, design lovers and creatives looking to rub shoulders in the basement speakeasy or take in the skyline from the rooftop pool. Rooms are arranged around a U-shaped air shaft that dominates the center of the building. The tiny triangle-shaped balconies hidden behind wood-slatted windows give guests the option of joining the fun or tucking away into their own private space. 
Simple and sleek, the black-and-white interiors give the rooms a timeless look, and regardless of their limited square footage, the tall ceilings, exposed beams and open design make them feel expansive.
There's a lot going on here — events, classes, "happenings," even a concept store, but it also has a great location for seeing some of the city's best attractions — the historic downtown, Reforma Avenue on Sunday morning (when the street is closed for several hours to encourage outdoor recreation) and the Chapultepec park museums.
The San Fernando has rooms starting at US $200 a night and going upwards of $450, while all rooms at Volga are set at US $360 a night, with rates subject to change in the near future. 
Architecture and ambiance are an integral part of each hotel's draw, but their excellent locations also provide access to some of the city's best sites and eateries, making either a great and convenient getaway. 
Lydia Carey is a freelance writer and translator based out of Mexico City. She has been published widely both online and in print, writing about Mexico for over a decade. She lives a double life as a local tour guide and is the author of Mexico City Streets: La Roma. Follow her urban adventures on Instagram and see more of her work at www.mexicocitystreets.com.