Did you know that a single piece of Talavera pottery is the product of thousands of years of development and experimentation involving many civilizations? 
"In one piece of Talavera, we are going to see signs of Asian, Arab, European and traditional Mexican cultures," said explained Armando Pérez Domínguez, the Director General of Grupo Armando and the retail store Talavera Armando. "That is what is beautiful about an artistic piece: the styles and all these influences, the participation of so many continents [through] so many centuries." 
"The Mexican input is the workmanship of different pieces, different shapes and designs, many of which are distinct here," he said. 
You can learn the history behind the making of Talavera pottery at the Museo de Talavera in Puebla city. The museum opened four years ago.
"The idea was to have something different," said continued Pérez, "to show people the historical processes." 
The name Talavera comes from Talavera de la Reina in Spain, a town famous for its pottery.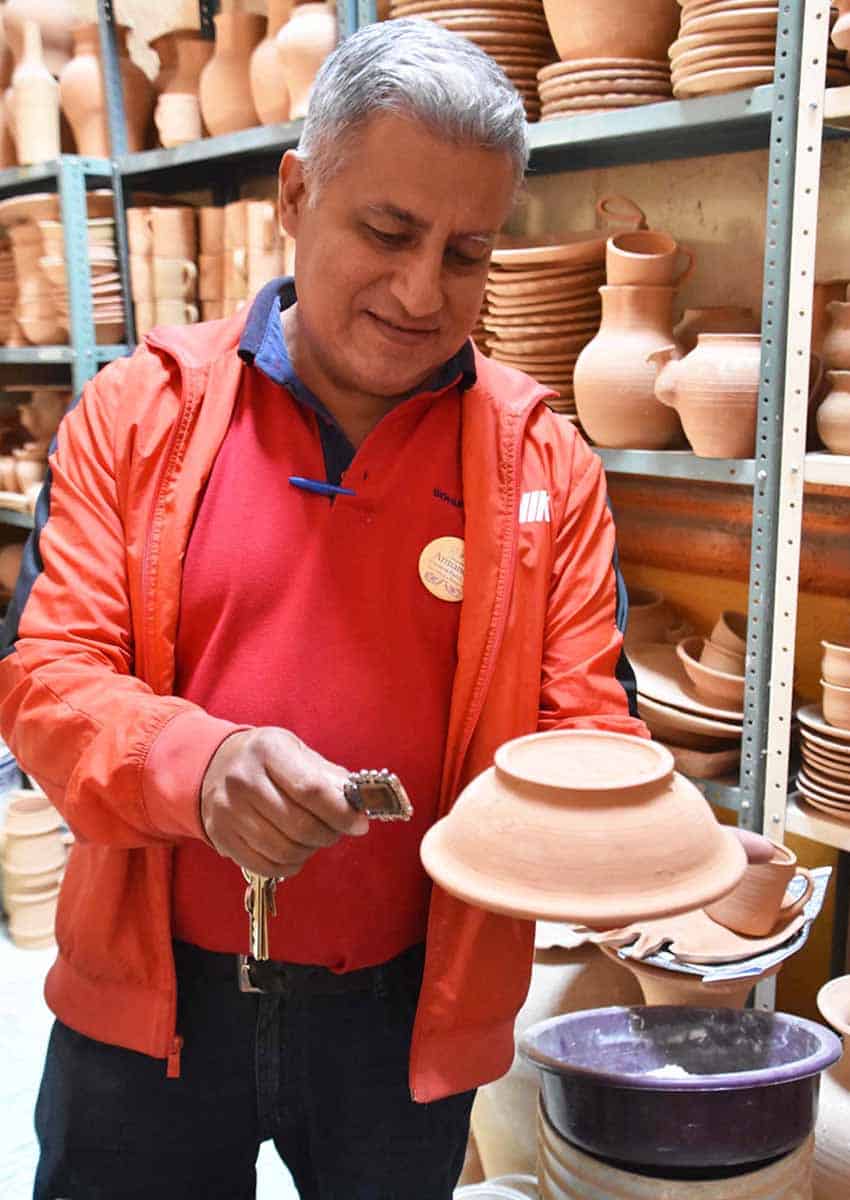 The techniques for making Talavera pottery — which in Mexico is known as Talavera Poblana to distinguish it from Talavera made in Spain — were brought to Mexico from Spain just a few years after the conquest. 
Puebla city was founded in 1531, and soon afterward came churches and monasteries — and a demand for tiles to decorate them. The area that would become the state of Puebla proved to be a perfect place for making the tiles. 
"Here, historically, Franciscans and Dominicans arrived, and they discovered that Puebla has two types of clay, white and black," said José Luis Gómez, who served as my guide during my visit. "These two are the soul of Talavera, and these two clays can only be found in Puebla, Atlixco, Tecali and Cholula." 
"The white is sandy, and it gives strength to the piece so it can withstand high heat," Gómez added. "The dark clay gives it body and volume. They brought artisans from Spain to teach the artisans here, and that is why Puebla is famous for Talavera." 
As Pérez pointed out, 450 years after they were made, the tiles on cathedrals and other buildings in Puebla can still be admired.
The museum's first room outlines the history of Talavera pottery, whose roots can be traced back to Mesopotamia, where the lead-glazing technique that's still used today was invented around 2,000 B.C. Later, Chinese, Islamic and European cultures — all of which have a long history of ceramic-making — perfected glazing and other techniques for making pottery while adding new designs and colors to their ceramics.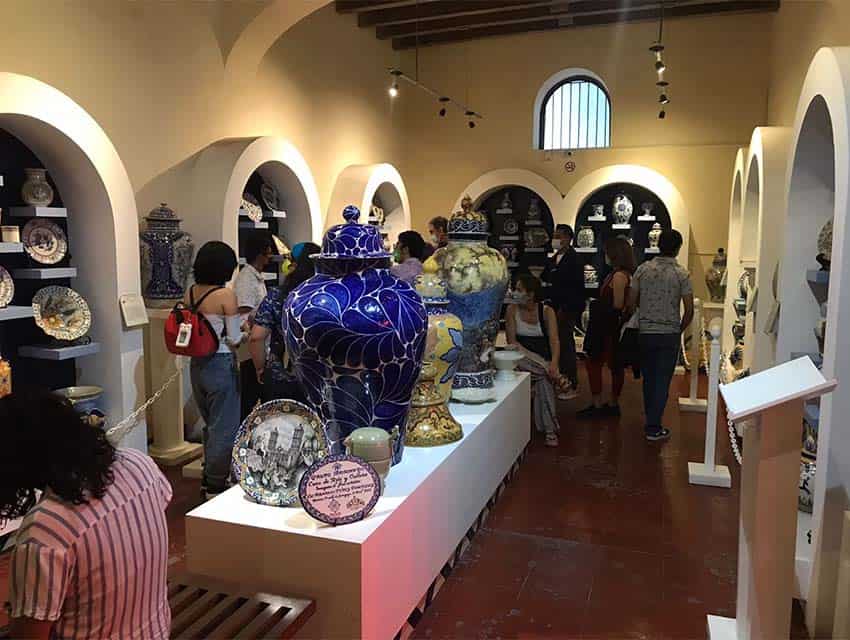 "Blue is from the Babylonian culture," said Gómez. "The Arabs incorporated green from copper, the Italians orange and yellow." 
The next two rooms in the museum show how artisans transform an undistinguished piece of clay.
The first step is the mixing of the two types of clays, which are then washed and filtered to remove larger particles. The piece is then shaped by a tornero on a potter's wheel and then dried for several days. After that, the piece is fired at 850 C (1,560 F). 
Gómez took a piece of dried pottery from a shelf, gently striking it with a key. It made a clear sound, like a small bell ringing. 
After the first firing, the piece is painted and then fired a second time to harden the glaze. Start to finish, the entire process can take three to six months. 
Talavera Armando also offers tours of its workshop, where it's possible to watch artisans — 15 torneros (who shape the clay into its intended form), painters and esmaltadores (glazers) — working on their craft.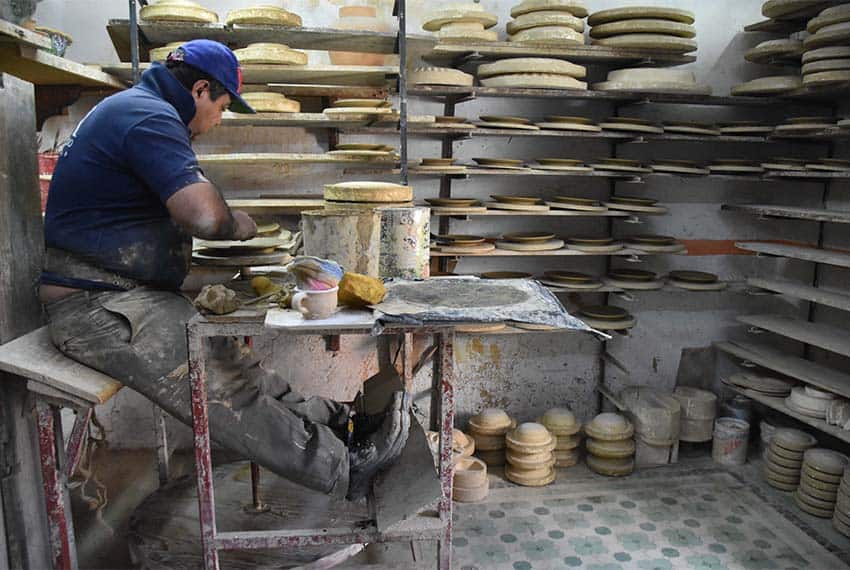 "These are people committed to their work," said Pérez. "Our employees are special people [who] profess their love of art. Knowledge is important in this work, but one also has to have a personal value, a moral value; they have to have ethics and enjoy what they make."
While many stores and stands in Mexico will sell you inexpensive pottery that looks like Talavera, real Talavera Poblana only comes from nine businesses in the state. 
"Each have their own style, but [use] the same techniques," Pérez said. 
The businesses are certified by the Consejo Regulador de la Talavera (Talavera Regulatory Council). The council inspects each businesses' manufacturing process twice a year and pieces are subjected to 16 laboratory tests. All pieces must be made by hand using only the special clays found in four places in Mexico, and painted using only six approved colors: blue, yellow, black, green, orange and mauve. 
You'll know an authentic Talavera Poblana piece because the bottom contains the manufacturer's logo and location and the artist's initials. In 2019, UNESCO named Talavera Poblano to its list of the Intangible Cultural Heritage of Humanity. 
The nine certified companies must follow fairly strict guidelines, but Pérez noted that there's still room for innovation. "We continue respecting the old," he said, "but we are growing and evolving. That is, we have new designs, new creations and images, contemporary designs that do not lose their essence."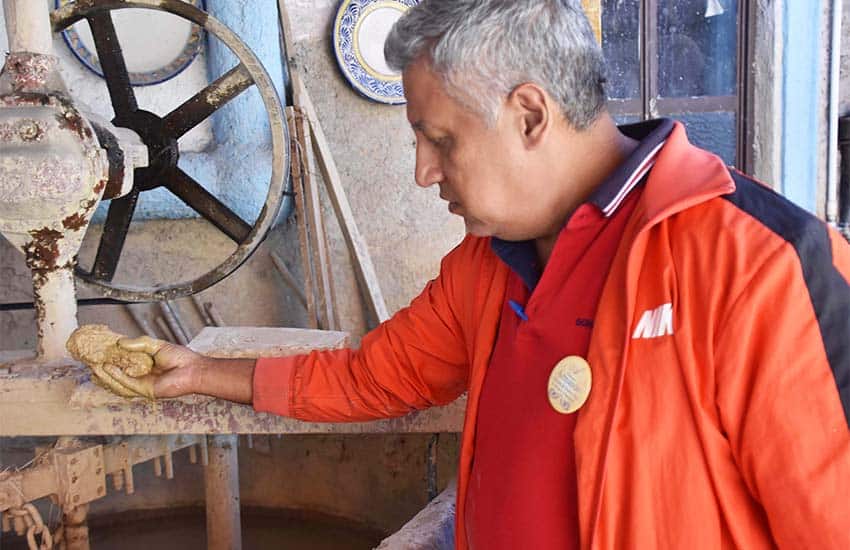 After a tour of the museum and workshops, relax in the Belcanto Cafeteria, adjacent to the museum. It not only offers food but on some evenings, live music — rock, flamenco and opera and more. It's best to check their Facebook page for information. 
"Currently, we are developing a house of art and culture that includes the Talavera museum, a cafeteria, and  exhibition rooms," Pérez said. "We will give courses for people who want to know about the old ways of making Talavera."
Talavera Poblana costs considerably more than the knock-offs that are sold in places catering to tourists. But once you learn about the history and craftsmanship that goes into every piece, you'll realize it's worth the price. 
The museum is located at 6 Norte 406, Centro Histórico, in Puebla city and is open from 9 a.m. to 7 p.m. every day. The entrance fee is 80 pesos (about US $4).
Joseph Sorrentino, a writer, photographer and author of the book San Gregorio Atlapulco: Cosmvisiones and of Stinky Island Tales: Some Stories from an Italian-American Childhood, is a regular contributor to Mexico News Daily. More examples of his photographs and links to other articles may be found at www.sorrentinophotography.com He currently lives in Chipilo, Puebla.