The nearshoring phenomenon will help drive significant economic growth in Mexico during the six-year period of the next federal government, according to leading presidential aspirant Claudia Sheinbaum.
In an interview with the El Economista newspaper, the former Mexico City mayor described the growing trend of foreign companies relocating to Mexico as a "great opportunity" for the country.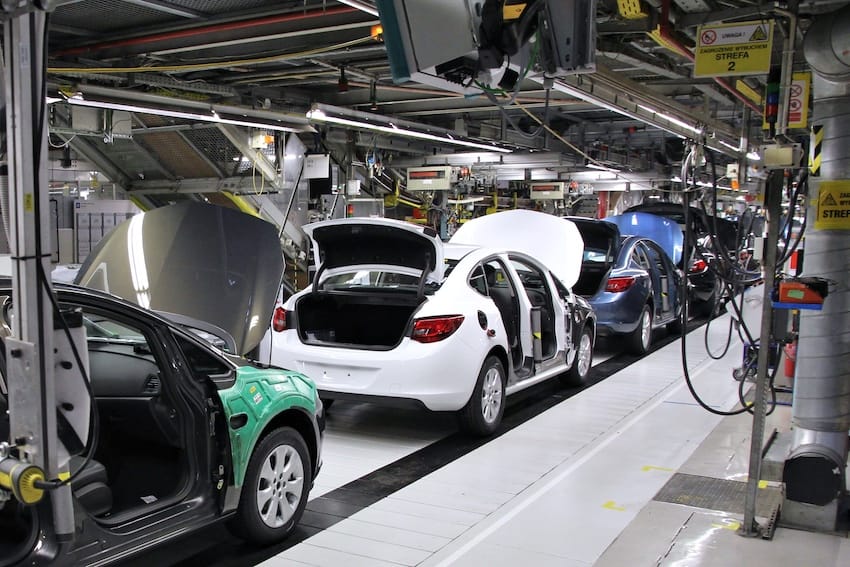 However, there must be a "sustained effort" aimed at ensuring that investment flowing into Mexico generates "wellbeing," she said, making use of one the favorite words of her political mentor, President López Obrador.
Sheinbaum – who polls suggest is on track to secure the ruling Morena party's nomination and win the 2024 presidential election – told El Economista that strong growth in the 2024-2030 period will come from nearshoring and "the internal market" – consumption in Mexico by Mexicans, in other words.
It is important that growth generates prosperity across Mexico and that the poorest Mexicans share in the wealth, she said.
"Attending to those below" – as the López Obrador administration has done through significant spending on welfare and social programs – spurs consumption, said the 61-year-old physicist and environmental scientist.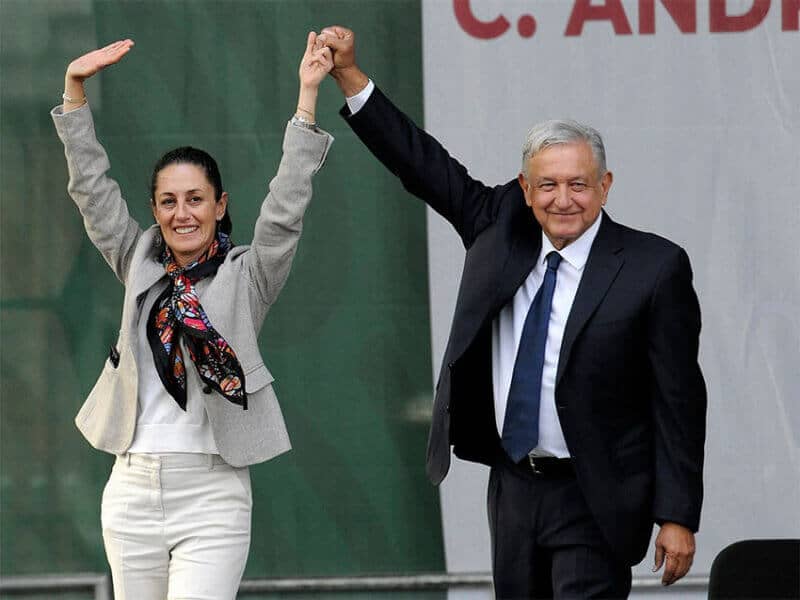 "Distributing resources to the … [poorest] deciles [of the population] has given dynamism to the Mexican economy. We have to keep doing it," she said.
Sheinbaum, who declared late last year that she was ready to become Mexico's first female president, didn't cite specific growth figures she would like to see in coming years, but Nuevo León Governor Samuel García – who has his eyes on a presidential run in 2030 – said earlier this year that Mexico could reach GDP expansion of 8-10% per year if it capitalizes on the opportunity presented by foreign companies' desire to operate in Mexico due to its proximity to the United States and preferential trade agreement with that country, among other factors.
Growth of that level would be significantly better than the expansions of 3.1% and 4.8% recorded in 2022 and 2021, respectively. The higher figure came after a sharp coronavirus-induced downturn in 2020.
According to Sheinbaum, nearshoring is "a great opportunity, but we have to learn from our experience with the first free trade agreement and the maquiladoras."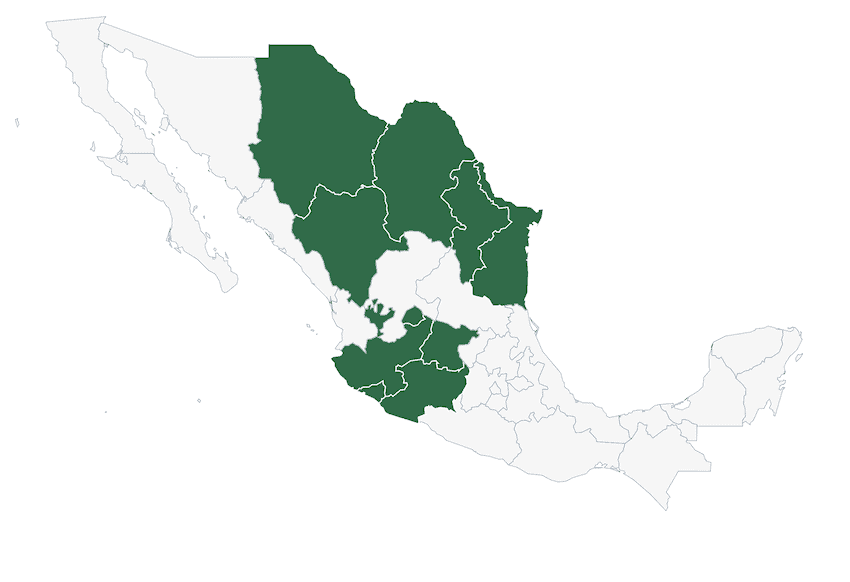 She was referring to the North American Free Trade Agreement, or NAFTA, which was superseded by the United States-Mexico-Canada Agreement in 2020, and Mexican factories, especially those located in northern Mexico.
"We must take care of sustainability and make a sustained effort so that investment generates wellbeing – better salaries for workers, more care of the environment and greater national content in our exports," said Sheinbaum, who served as environment minister in the Mexico City government led by López Obrador in the early 2000s.
"… Another thing [we need] that is very important – business people say it to me and I agree – is more innovation in Mexico. We need more public and private investment in science and technology," she said.
Sheinbaum, who stepped down as Mexico City mayor in June to pursue Morena's candidacy, has recently been on the campaign trail in northern border cities, where large numbers of foreign-owned maquiladoras are located.
"The growth that the maquiladora export industry has brought is remarkable, but it's also clear what is lacking [on the northern border]," she said before mentioning "better public services, transport, housing [and] drainage."
"I'm especially concerned about everything that has to do with the conditions of women who work, who are the majority in … [the maquiladora] industry," Sheinbaum said.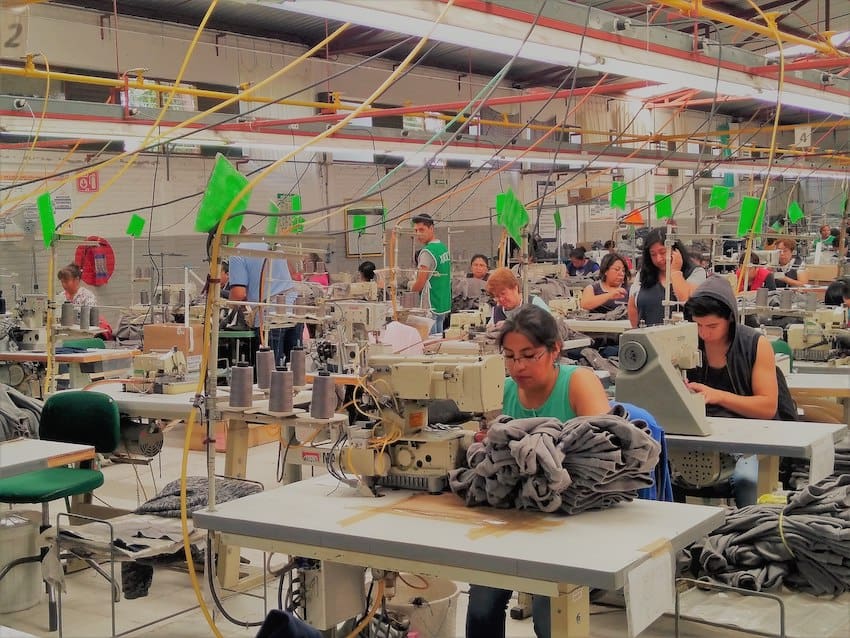 "They need more support for the care of their children, … the state needs to provide [that] support," she said.
Among the other issues Sheinbaum spoke about in her interview with El Economista were taxation and water.
In the short term, raising taxes in Mexico isn't necessary, she said, asserting that "it's possible to increase collection" without doing so.
"What's needed is to provide facilities to micro and small businesses for the payment of taxes and to keep up the fight against tax evasion," Sheinbaum said.
She also said that customs could contribute to an overall increase in tax revenue.
"About one trillion pesos [in duties and taxes] is collected [by customs annually] and there could be a lot more revenue [brought in] with the increase in foreign trade, the expansion of some ports including Salina Cruz and Coatzacoalcos and [improved] efficiencies in customs," Sheinbaum said.
With regard to water – an issue inextricably linked to the growing nearshoring phenomenon – the presidential aspirant noted that the current federal government has undertaken a range of projects to guarantee supply.
Nevertheless, she said that development in the south and southeast of Mexico, where water is abundant, should be promoted – as López Obrador has sought to do – and that greater focus on the efficient use of water in agriculture is required.
"My vision is that we have to keep working in the southeast, consolidate the investments that are now being made," Sheinbaum said, observing that the Maya Train railroad, the new Olmeca refinery on the Tabasco coast and the Isthmus of Tehuantepec trade corridor – all government infrastructure projects – will be operational during the term of Mexico's next president, who will be sworn in on Oct. 1 2024.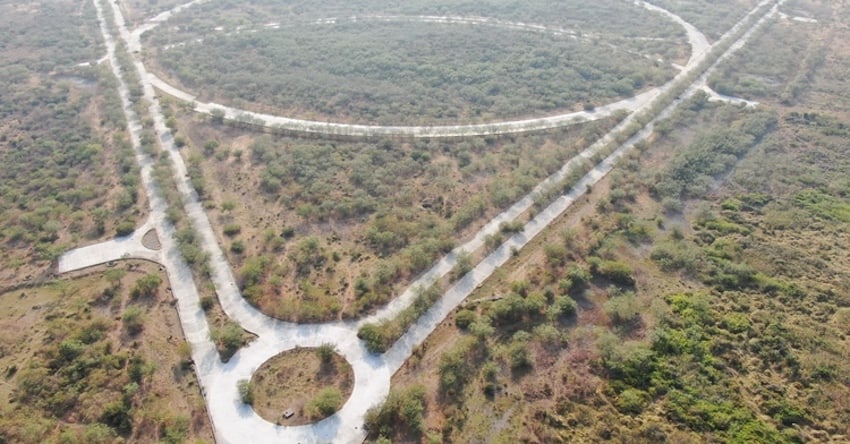 "I also see opportunities in other regions," she said, citing the potential of the electric vehicle (EV) manufacturing sector in Mexico's central and northern states, including those that make up the Bajío region, where numerous automakers already have plants.
"We have to continue supporting [the production of EVs]," Sheinbaum said, referring to a domestic industry that will soon include Tesla.
"In the central region, there could be development of new industries that don't contaminate. The Felipe Ángeles International Airport, which is projected to become the [country's] main freight airport, could bring a lot of momentum to [the economies of] Hidalgo, México state and Mexico City, of course," she added.
Sheinabuam's main rivals for the Morena nomination are former foreign affairs minister Marcelo Ebrard and ex-interior minister Adán Augusto López, both of whom have also been campaigning for the ruling party's candidacy since resigning from their government positions in June.
The official campaign period for the Morena hopefuls runs through Aug. 27, with the winner to be announced Sept. 6. The opposition Broad Front for Mexico bloc will announce its candidate three days earlier on Sept. 3.
With reports from El Economista