I love a good road trip. When my friend C suggested we embark on an adventure from Mexico City to Oaxaca for the Guelaguetza, an annual festival of Indigenous culture, my response was an immediate yes. 
We all know by now that Mexico's landscape is nothing short of spectacular. A drive from CDMX to Oaxaca City (with a detour via Veracruz), with some stops along the way, truly highlights the country's beauty. As two women traveling, we opted to take the advice of many locals who insisted we drive only during the day. At no point in our journey did we feel unsafe or insecure. If you're itching for a fun, week-long road trip across some unforgettable landscapes, consider this route to see some of Mexico's most spectacular sights.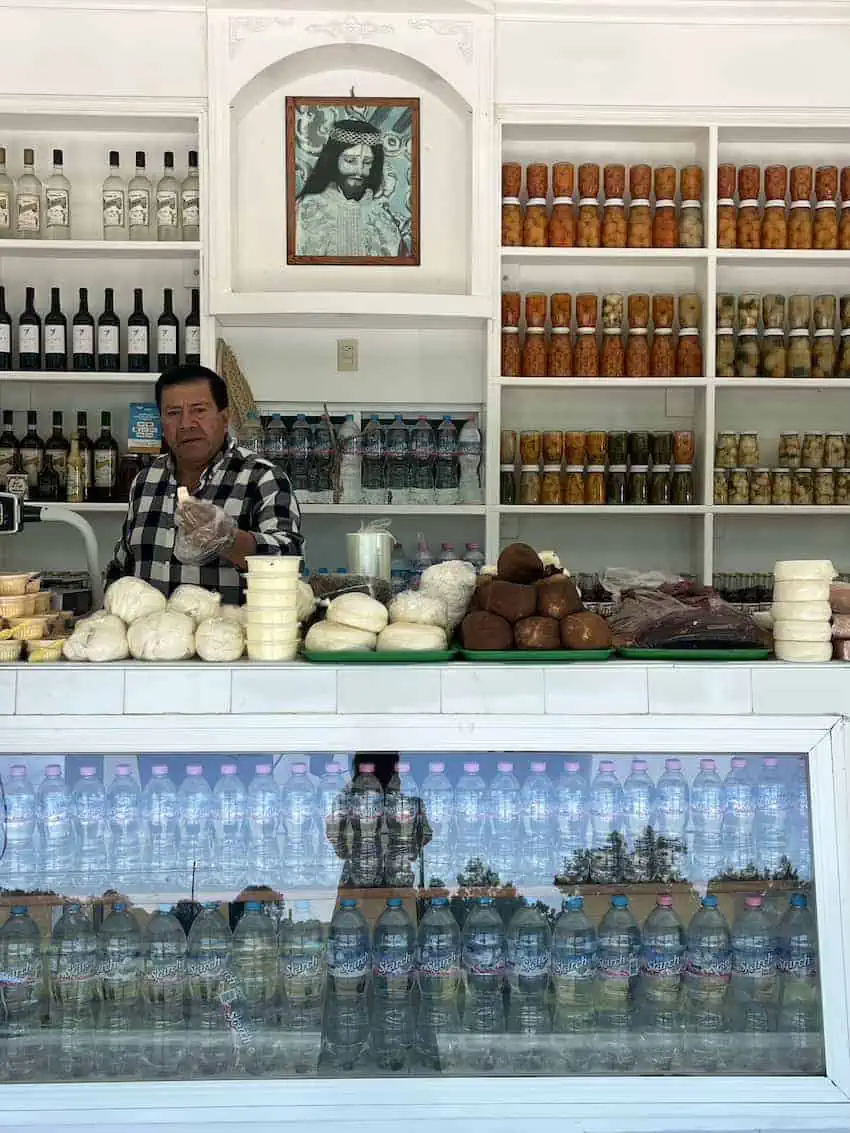 Mexico City – Puebla City
Distance: 106 km/66 mi
Since C was flying in from the U.S., we rented a car from the airport and drove directly to Puebla for two nights. It's not the most scenic of drives but, traffic aside, relatively easy. The toughest part of the entire road trip was, as expected, driving out of Mexico City. 
What we did: We'd both been to Puebla before and skipped most of the standards, which you can read about in my previous article on the city. Instead, we opted for a cooking class in the 19th-century talavera-tiled kitchen of Mesones Sacristía with chef Eufemia Morales. The three of us made arguably the best mole I've ever had, which we ate in the hotel's quirky courtyard, with a side of mezcal. 
Where we stayed: My favorite hotel in Puebla is the aforementioned Mesones Sacristía, which has two "houses". Casa de la Soledad is basically the Mexican home of my dreams, and I always opt to stay there when I visit.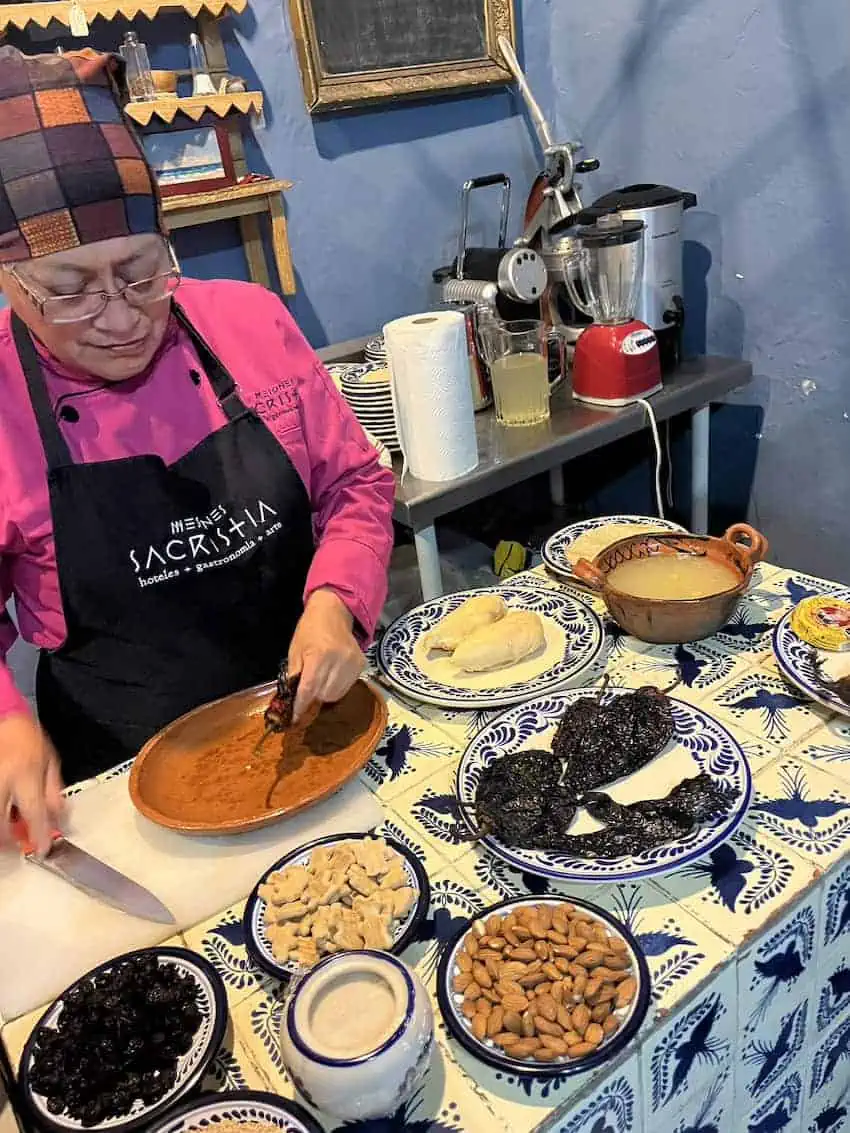 Puebla City – Papantla, Veracruz
Distance: 189 km/117 miles 
Because we're both early risers, we had already gone for a final walk through Puebla's historic center and departed by 7:00 a.m. There is a distinct point on the drive to Veracruz where the atmosphere shifts. It suddenly feels hotter, more humid and much more Caribbean. We drove past fields of lemons and sugarcane and stopped at roadside stands for seasonal duraznos (peaches) and fresh cheese. 
What we did: We drove directly to the pre-Columbian ruins of El Tajín. The site is fantastic and relatively free of selfie-driven tourism. Many of the structures are teeming with greenery, some sporting delicate Mesoamerican carvings. Veracruz is the birthplace of the dance of the voladores, and a reenactment is performed regularly at the site's entrance. 
After about 2 hours at the ruins, we drove 15 minutes to Papantla, a pueblo mágico and more importantly, a good stop for lunch. We dined on delicious fresh fish because,when in Veracruz… Then we walked around the cute zócalo and through the mercado. Our plans to drive to the port crumbled quickly with the quickly setting sun. 
Where we stayed: Hotels in Papantla leave a lot to be desired, so we stayed in oil-rich Poza Rica at the Rio Vista Inn, a Ramada-esque, traveler-friendly hotel with pumping AC and breakfast included. It's 20 minutes from Papantla.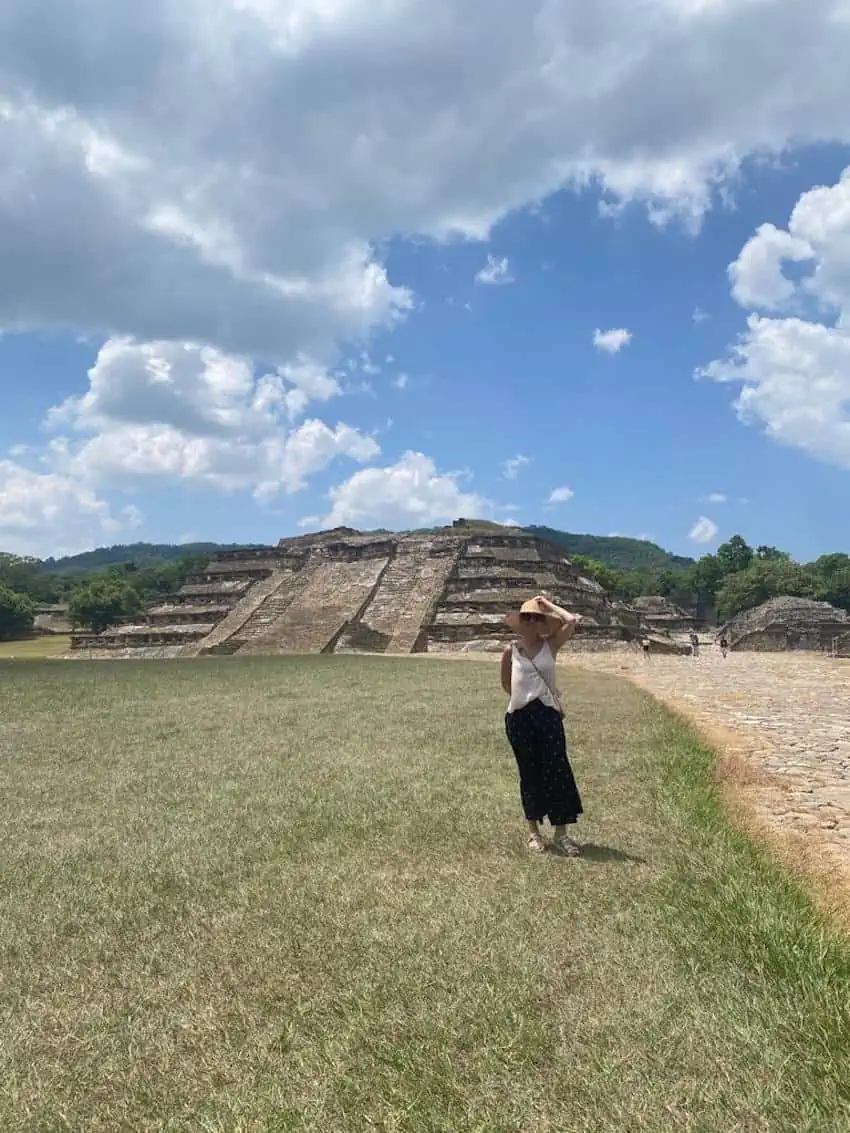 Papantla – Veracruz port
Distance: 245 km/152 mi
The early morning drive to the port was easy. The landscape became increasingly more tropical and lush, somewhat reminiscent of Cuba, with a surprising number of bonsai plants and hats for sale on the roadside. When we arrived at the historic port district, the humidity was thick and the temperature hot. 
What we did: Neither of us had been to the historic port of Veracruz before. We followed a friend's advice to start with a café lechero at La Parroquia de Veracruz and continued on to the local market to buy handmade clothes, vanilla, and licór de almendras. We walked to the zócalo for an excellent seafood feast at Mariscos Villa Rica, complete with a bottle of crisp white wine from Baja California's Valle de Guadalupe. After lunch we meandered around the Historic Center, the malecón – Veracruz's waterfront district – and finished our evening watching a danzón spectacle accompanied by a live orchestra, alongside hundreds of locals. 
Where we stayed: Hotel Emporio, perfectly located on the malecón. I was immediately hooked by its early '90s Miami vibe and clean rooms. I loved the full windows and their unobstructed views of the water and the massive cargo ships. At night, families strolled the port until well past midnight, though I couldn't hear a peep unless I was sitting on my fabulous wrap-around balcony.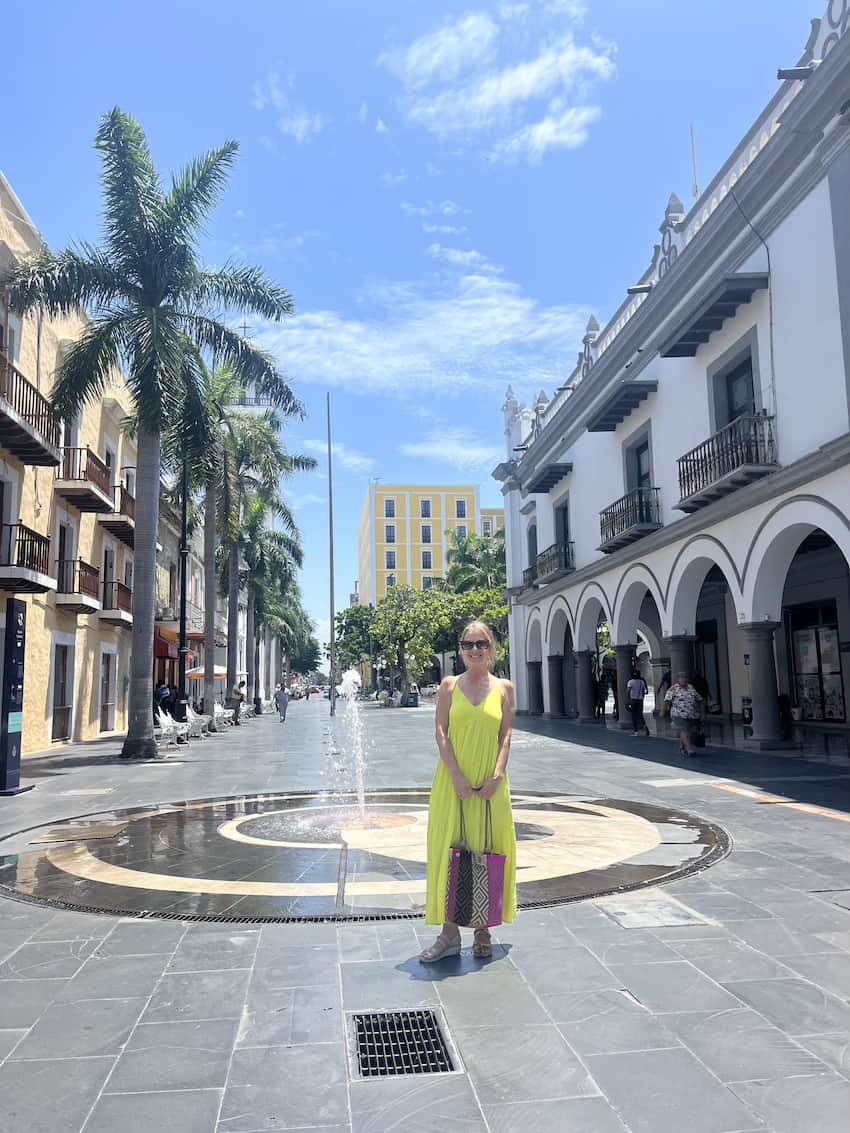 Veracruz port – Tehuacán-Cuicatlán biosphere reserve
Distance: 265 km/165 mi
The drive back to Puebla state (where the biosphere reserve is located) was gorgeous, a visual journey past palm trees, mountains, Popocatépetl and Pico de Orizaba, until we finally reached Tehuacán's rolling hills covered in various species of cacti. 
What we did: We booked a full-day tour of the Tehuacán-Cuicatlán reserve with Bio Fan, which included a visit to the Zapotitlán Salinas salt flats, pottery artisans in a local town, a walk through the cactus forest, and lunch. This tour is easily one of the greatest experiences I've had in Mexico, period, and I will expand on it in a future article.
Where we stayed: Hotel San Martín in Zapotitlán, which sat on a very tiny square with one café, a few bodegas, a few regional dining spots, and absolutely nowhere to buy a bottle of mezcal to enjoy on our little terrace. The hotel was simple, small and clean, and our room equipped with a much-appreciated standing fan.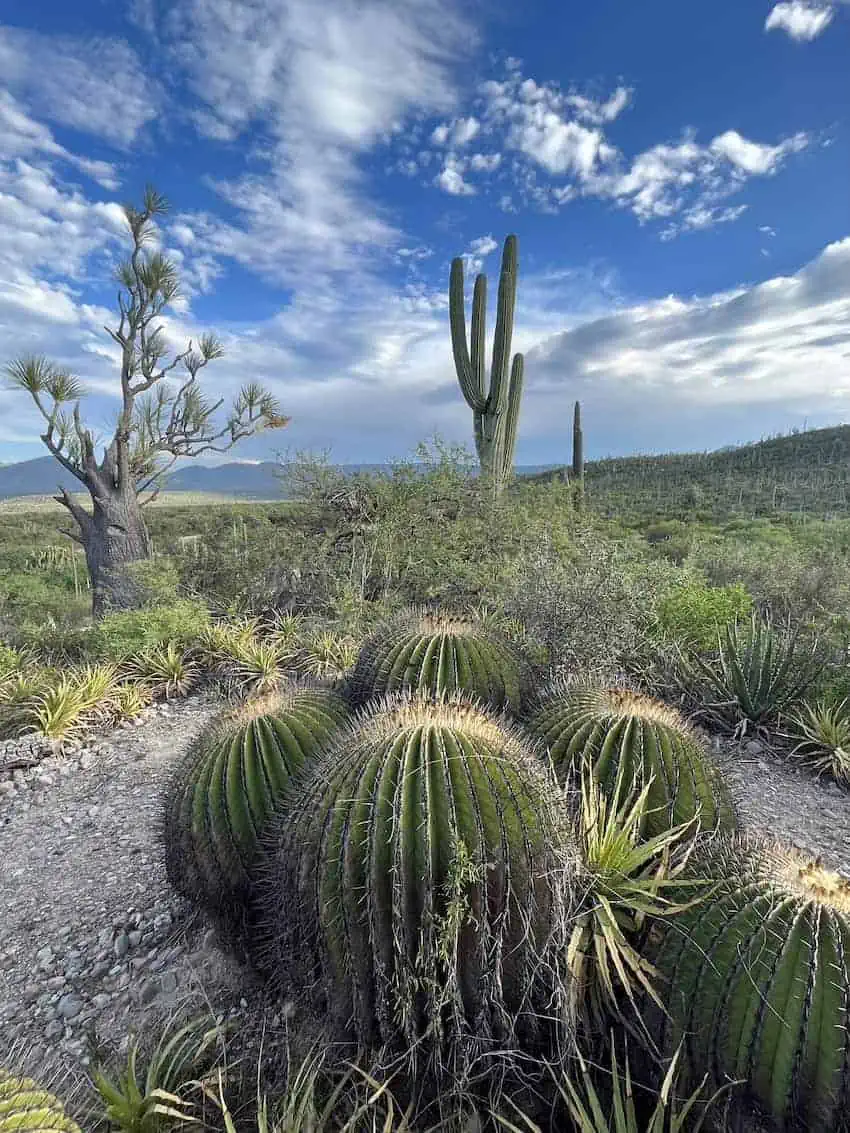 Tehuacán-Cuicatlán reserve – Oaxaca City
Distance: 225 km/140 mi
Aside from a quick stop for breakfast and a cup of café de olla, we took a straight shot to our next destination. It was amazing to begin our journey amid fields of cacti and finish in the imposing Sierra Madre de Oaxaca mountain range. Upon arrival, the always-bustling city was exceptionally lively with preparations for the Guelaguetza festival, a colorful celebration of Oaxacan culture. Papel picado adorned nearly every street and locals were dressed to the nines in colorful handcrafted dresses.
What we did: Aside from festival-related activities, we visited the Museo Textil de Oaxaca and the Museum of Oaxacan Painters. We dined on the rooftop of  La Rueca Restaurante two nights in a row, with unparalleled views of a warmly lit Templo de Santo Domingo de Guzmán and the teenagers making out in front of it. One afternoon we strolled through El Barrio de Xochimilco, charming and covered in bright murals. We visited the ruins at Monte Albán and the Jacobo & Maria Ángeles Workshop to see exactly how their incredible alebrijes are carved and painted by hand. 
Where we stayed: Hotel Parador San Miguel. It was my second time staying there, because its wonderfully eclectic and traditionally Mexican. The location is unbeatable and the staff, while a bit distant, are very efficient.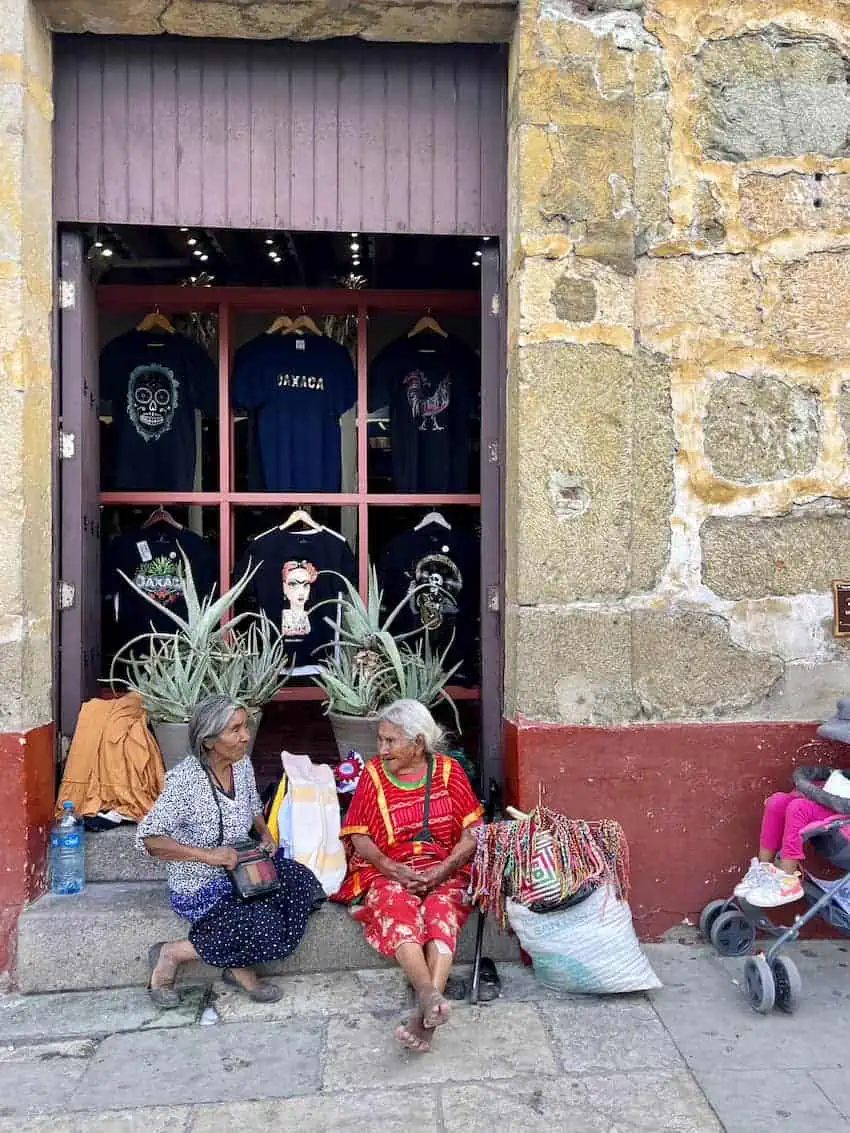 Oaxaca City – Mexico City
Distance: 462 km/287 mi
This drive was a long one, but extremely pretty. By the time we hit the outskirts of Puebla, we were both hungry and ready to stretch our legs. It would be feasible to stop in Puebla city for lunch if you left Oaxaca early enough, but we decided on a roadside stand instead. It did the trick, and we managed to make it back to CDMX in about 7 hours, including an unexpected, hour-long detour winding through the farmland of Nochixtlán.
Want to spend the night in Mexico City?
Try Hotel San Fernando in Condesa for its ideal location, sleek bar, private rooftop, and trendy design.
And there you have it! My tried-and-true, unforgettable road trip adventure from Mexico City to Oaxaca, and all the fun places to discover along the way.
Bethany Platanella is a travel planner and lifestyle writer based in Mexico City. She lives for the dopamine hit that comes directly after booking a plane ticket, exploring local markets, practicing yoga and munching on fresh tortillas. Sign up to receive her Sunday Love Letters to your inbox, peruse her blog, or follow her on Instagram.